This article guides users through adding Home Languages to their eduCLIMBER System. A student's Home Language appears on the student's profile and allows users to translate smartFORMS into the student's Home Language.
Before You Begin
This lesson begins assuming Home Languages have not been imported from an SIS or another import. If they have been imported, users will not need to manually add them and may start at Manage Home Languages.
Add Home Languages

Select System Configurations from the left side menu.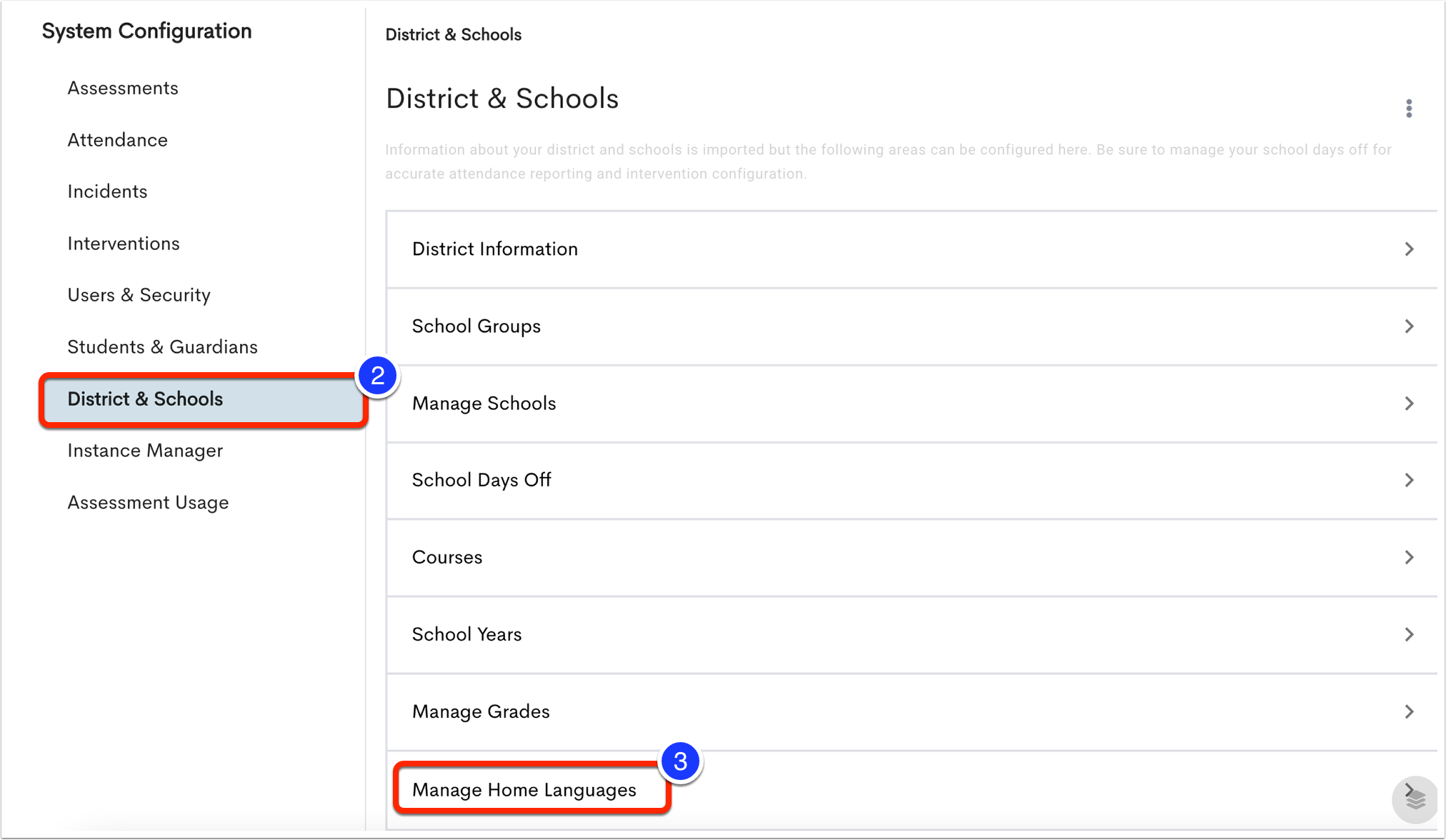 Select District & Schools.
Open Manage Home Languages.
Select Add Home Language.
If Home Languages are coming over from the SIS, or another import, they do not have to be manually added and will already appear in the Home Language table.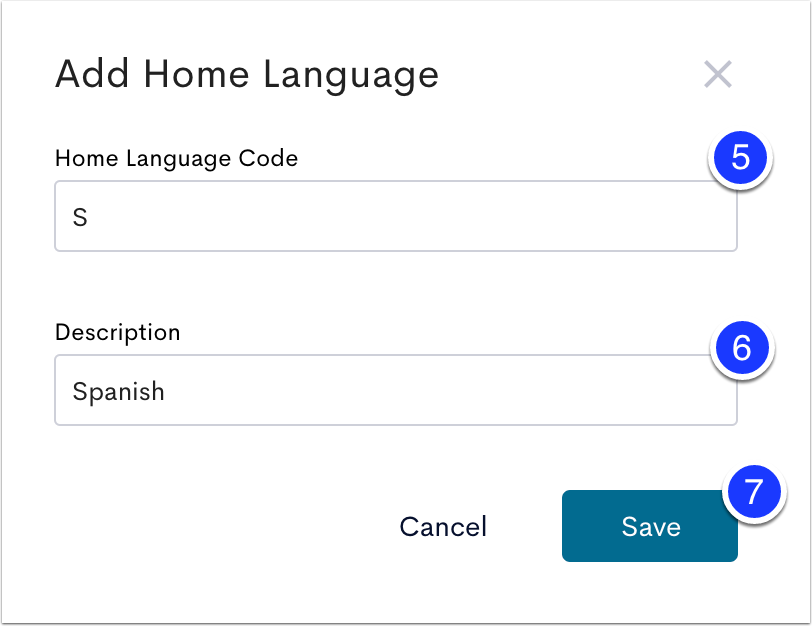 Enter Home Language Code into the text box. The code is what comes in on an SIS file that includes Home Languages.
Enter a Description. This is the label that will appear throughout eduCLIMBER.
Select Save.
Manage Home Languages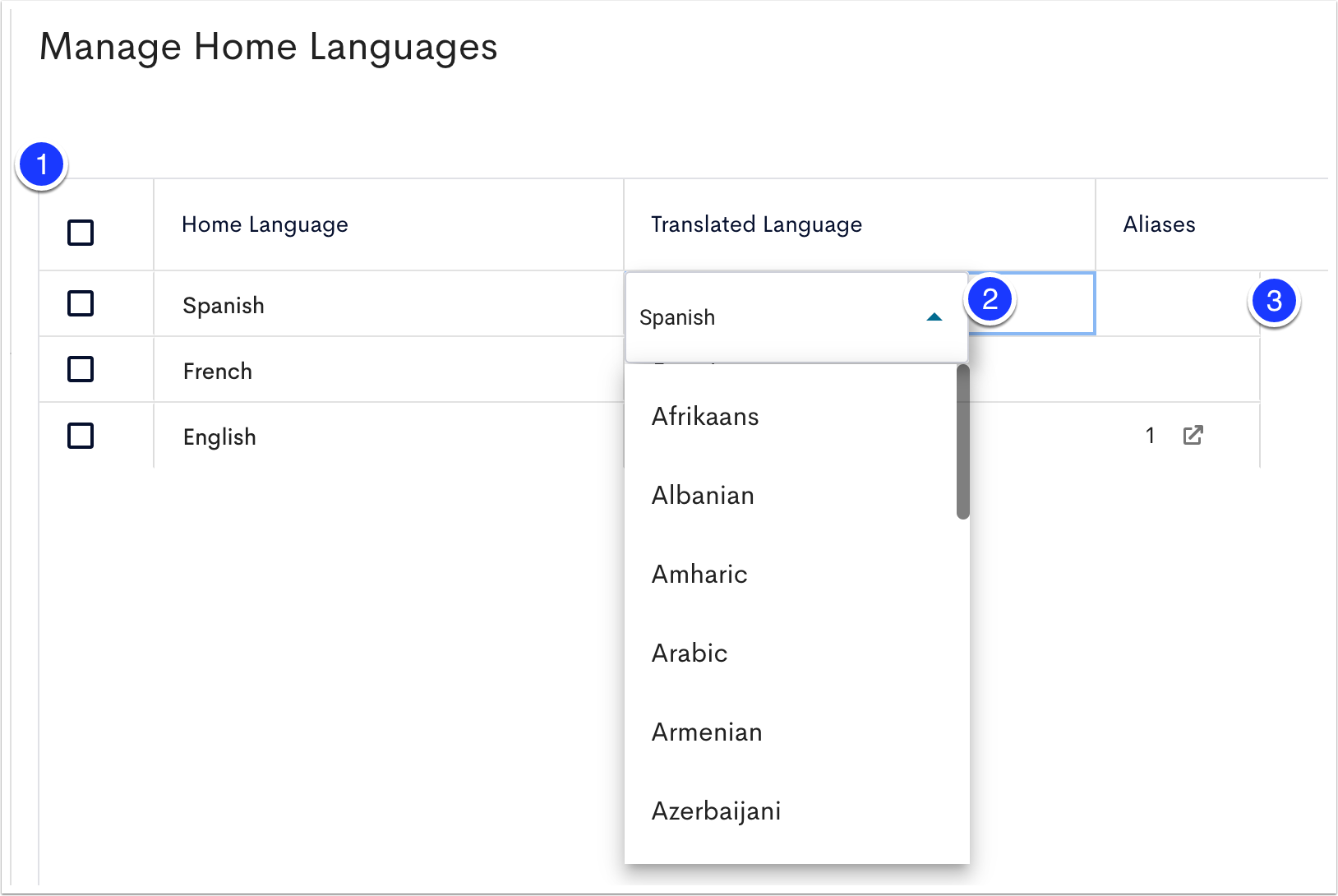 Added Home Languages will appear in the table.
Double-select the blank area under Translated Language to select the translation from the list of supported languages.
Double-select the blank area under Alias to add an additional Home Language Code that may be included in an import in addition to the main one already entered in Step 5 of Add Home Languages.