Learn how to access SFTP information including username and password. 
Required Permissions: Upload Data into eduCLIMBER and Manage Schools
Where to Start
Users interested in automating files via SFTP need to ensure they have the SFTP username and password. This information can be found within System Configuration. 

Select System Configuration.
District Information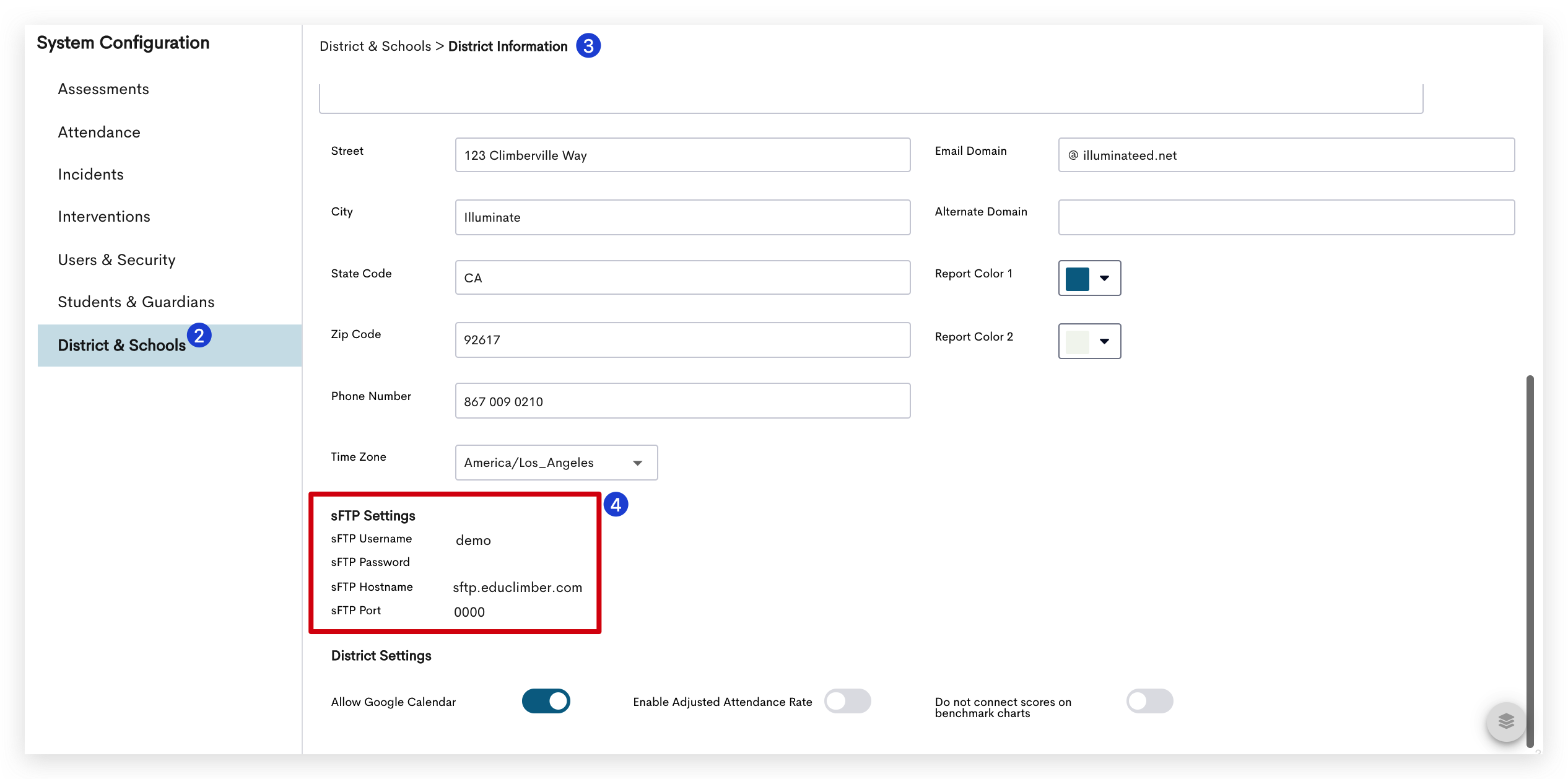 Select District & Schools.
Select District Information.
Scroll down on the page to access SFTP Settings.
Next Steps
Learn how to automate a custom demographics file via SFTP.