Data Walls are comprised of academic, incident, attendance, and other data in a table format. Data Walls are typically accessed via the District, Grade, and Class tab. This lesson guides provides a step by step in accessing a Data Wall.
Where to Start

Select the District, Grade, or Class tab, depending on your level of access and what data types you'd like to view.
Academic Data Walls cannot be accessed from the District tab.
Search for Data

Set any needed filters for a search.
Select Search to load the Chart view.
Select a category of data to view.
Select Data Wall.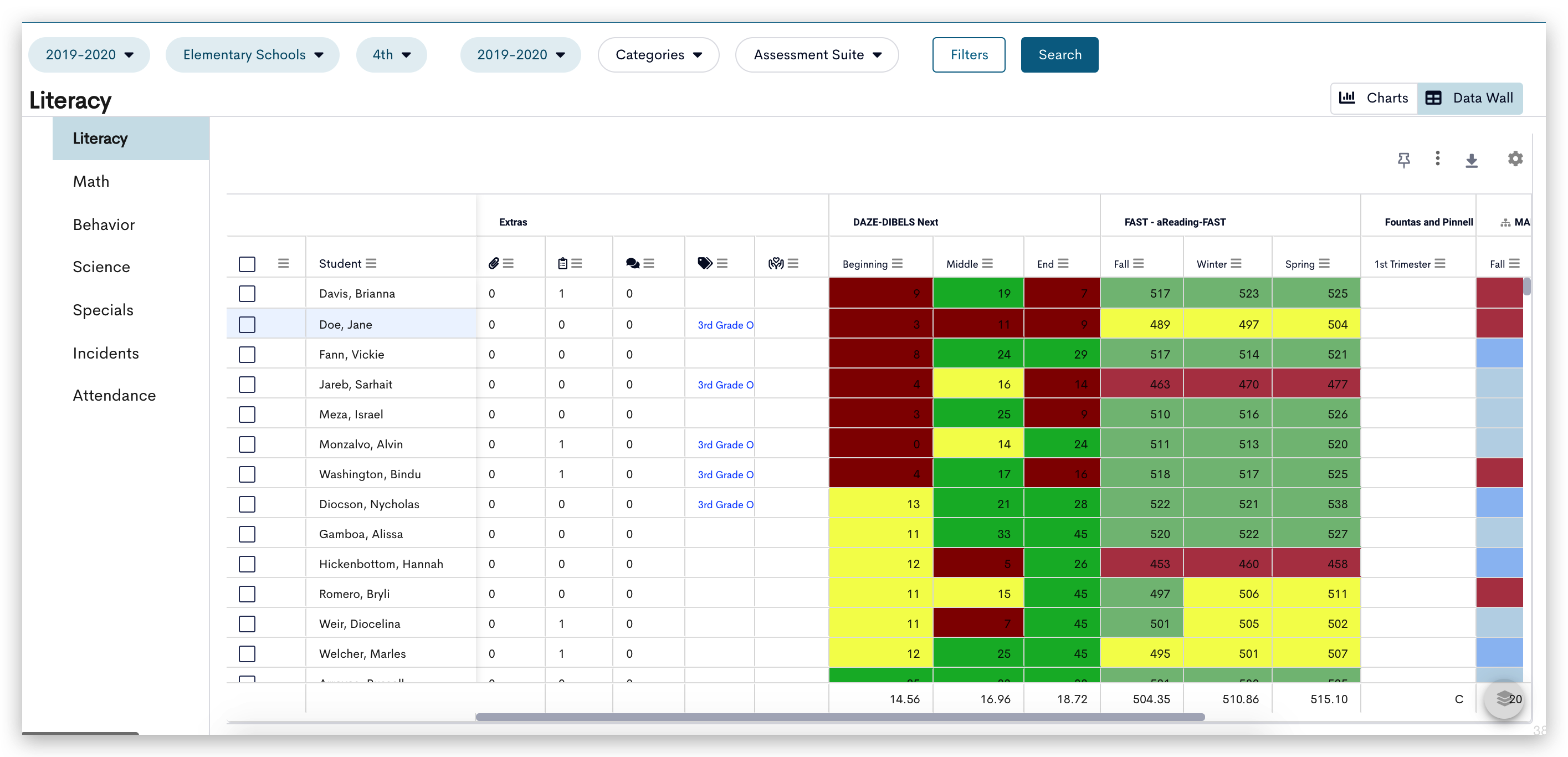 A Data Wall displays for the selected data.
Next Steps
To add other data points to your Data Wall, visit Data Wall Demographics.