Where to Start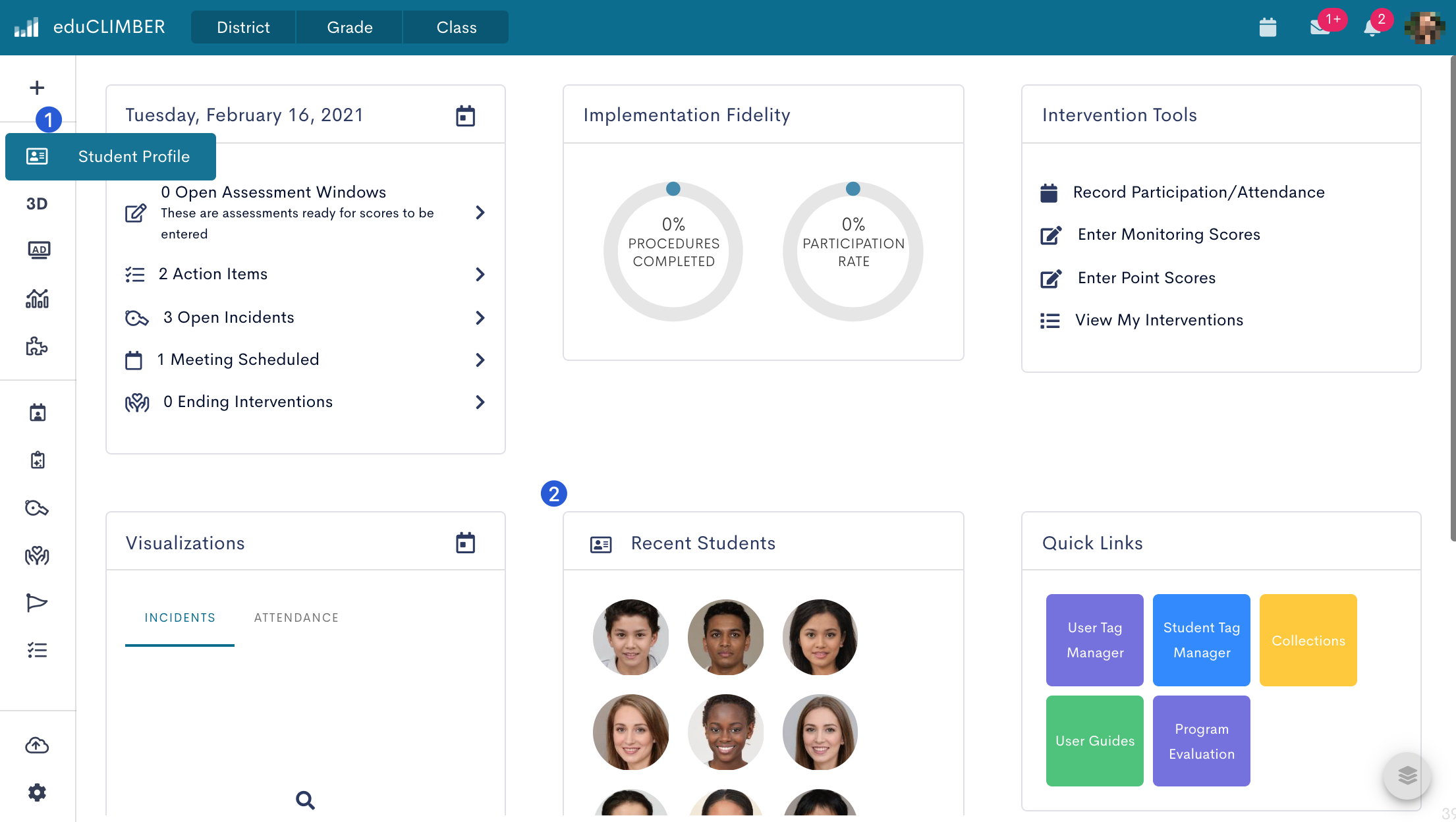 From the Launchpad, there are two ways to access the Student Profile:
Select Student Profile in the left-hand navigation bar. Search for a student name to access the profile.
If a student has been recently accessed, select the Student Image Icon under Recent Students to immediately go to that student's profile.
Student Profile Features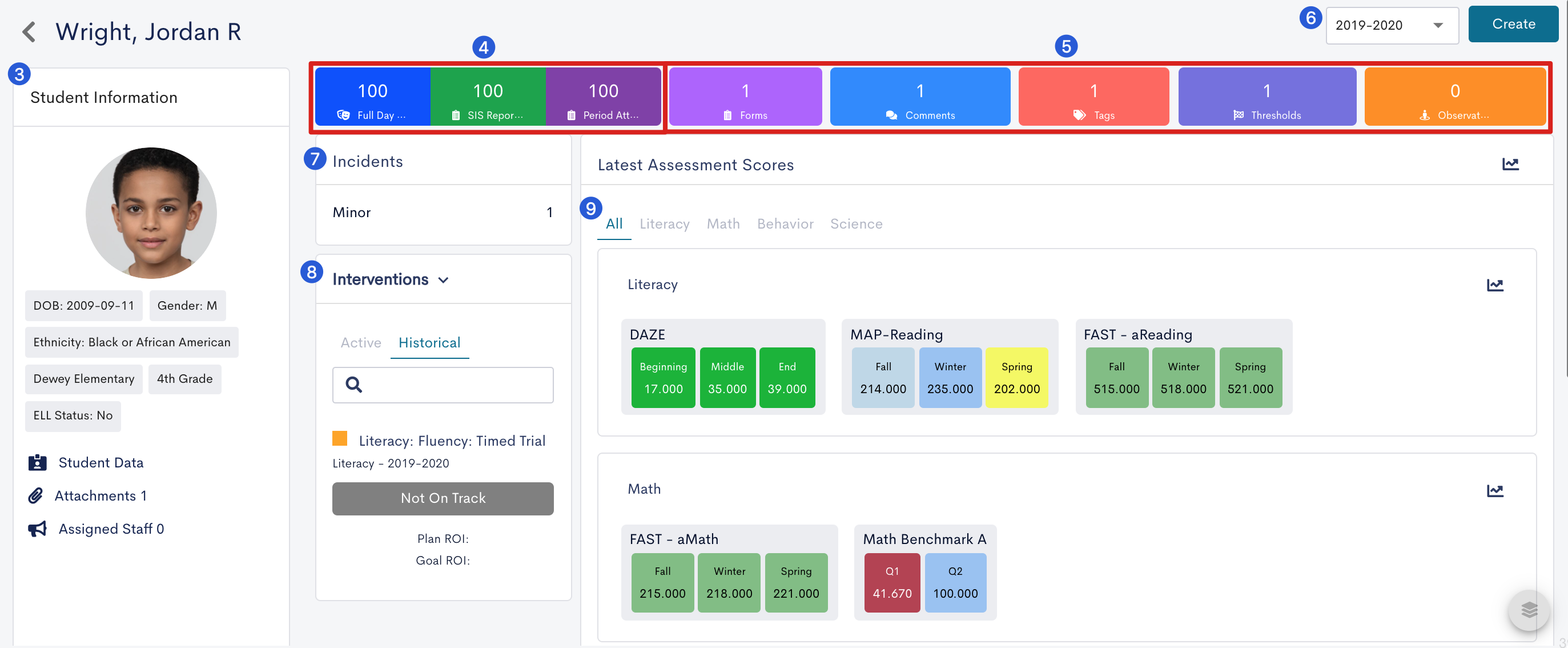 On the left, Student Information, including a student image (if uploaded), demographic data, attachments, and assigned staff are available.
Attendance Information displays along the top. Available reported rates depend on what has been configured by the district. These tiles do not appear if the student does not have data.
Tiles appear for students who have data associated with them. Select any of the following tiles to view that information for the selected student:

Forms
Comments
Tags
Thresholds
Observations

Use the dropdown menu to change the Academic Year to update the available student information.
View any Major and/or Minor Incidents.
View any current and historical Interventions a student is in.
View current and historical assessment scores. Use the different tabs to narrow down results for different subjects. Each score tile can be selected to view score details and subskills for that assessment.
Next Steps
To learn more about students, visit Student Comments.