This lesson provides and overview of how smartFORMS function with other features in eduCLIMBER.
Collections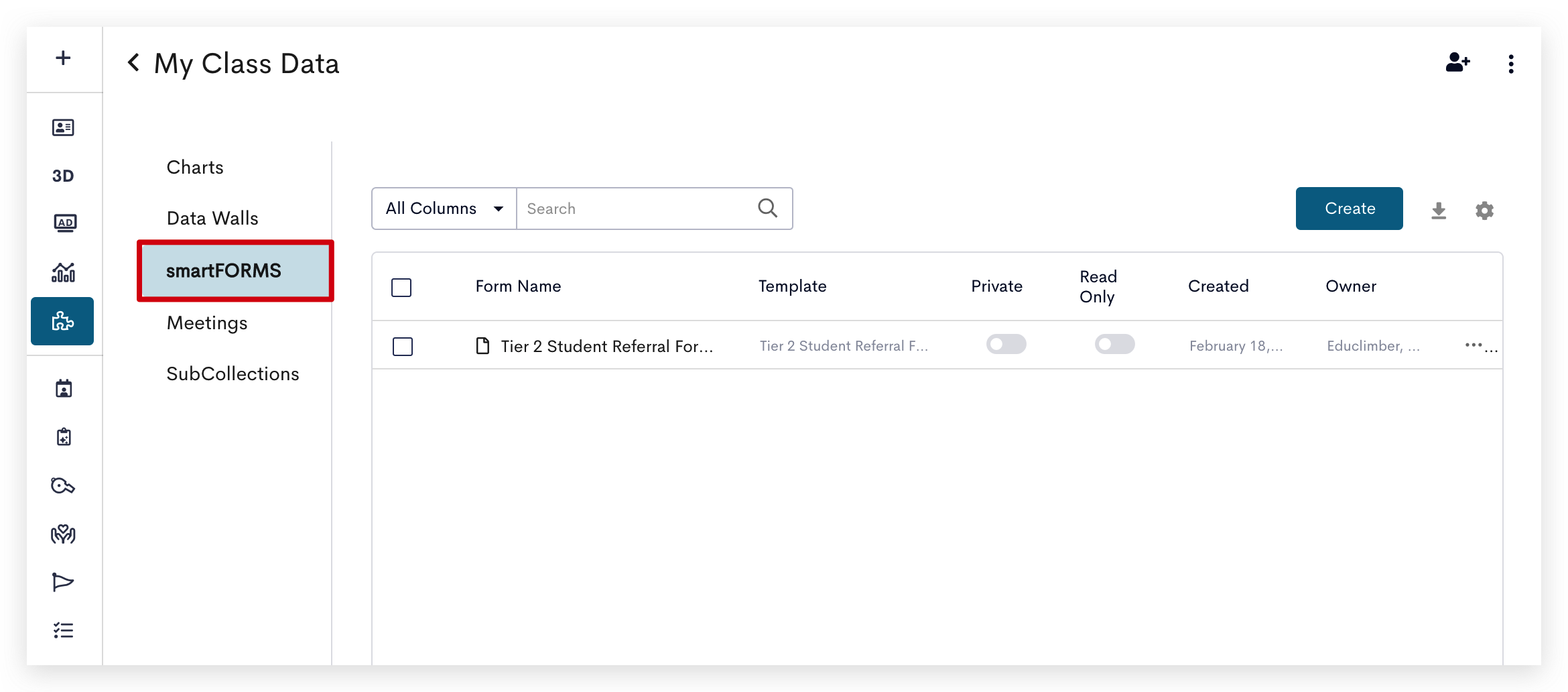 Any smartFORM can be pinned to a Collection. Any user with access to the Collection will also be able to access the smartFORM. smartFORMS marked as Private that are pinned to a Collection will be accessible by users with access to the Collection, but this is the only area users will be able to access it, unless the form is shared with them.
Interventions

smartFORMS can display Intervention data. smartFORMS can be used as the Plan Document, automatically attached to an Intervention, or manually added to an Intervention. To learn more, visit Adding an Intervention Referral smartFORM.
Meetings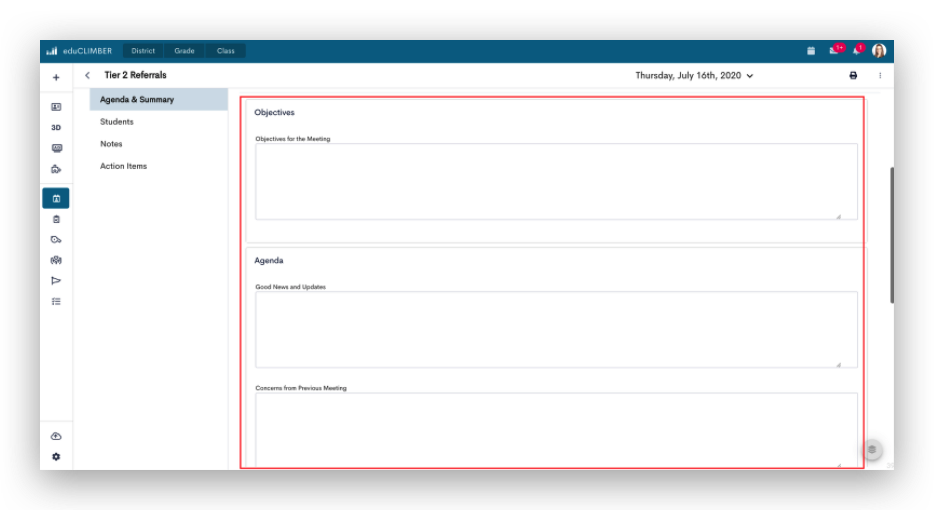 smartFORMs can be designed to be the agenda of a Meeting. It becomes part of the Meeting agenda to make it easier to keep the same agenda for all meeting dates. The form is not lined to individual students assigned to the Meeting. Take a look at Creating a Meeting Agenda to learn more.
Thresholds

smartFORMS can be created and attached to students that trigger a Threshold. To learn more, visit Applying smartFORMS to Thresholds.
Next Steps
To learn more, visit the smartFORMS manual.