This lesson guides users on exporting smartFORM data based on Data IDs. Data IDs can be configured on any field where reports can be filtered and accessed within all forms for more advanced reporting. Users can export data for students to which they have access.
Required Permissions: Export Forms Data
Where to Start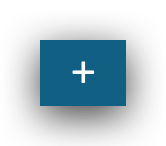 To go the + icon in the left right-hand corner.
Select Export Data.
Select smartFORM Export to get started.
smartFORM Export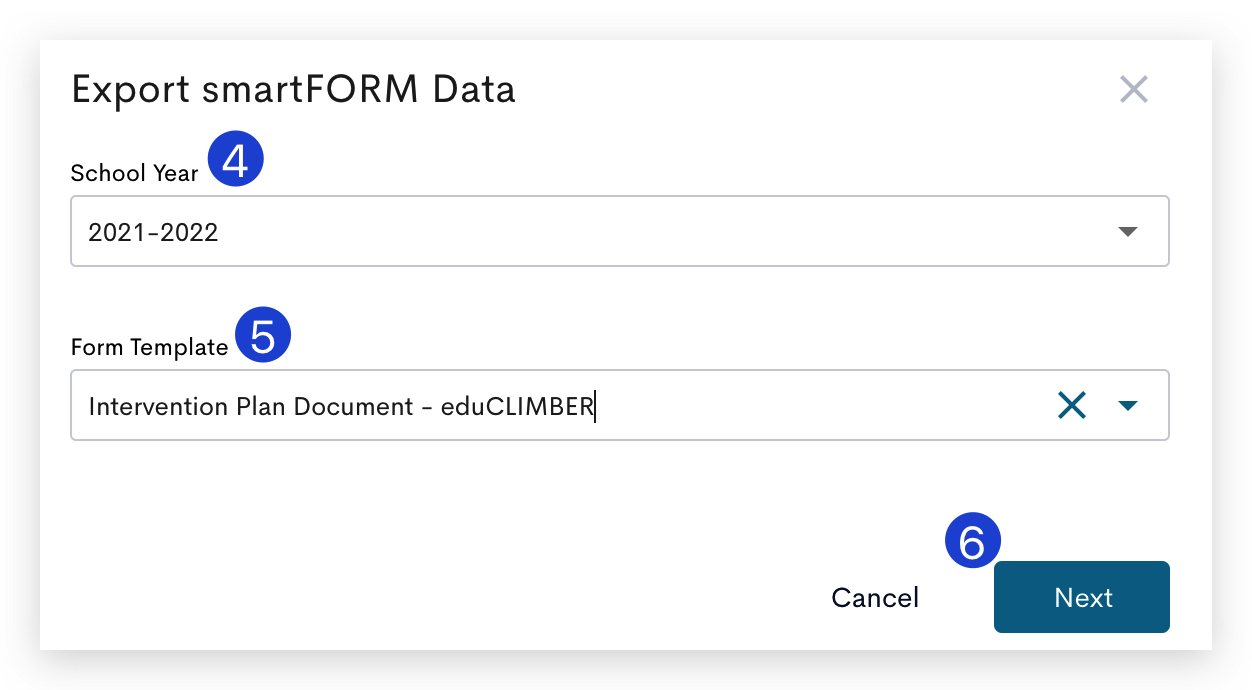 Select a School Year. The School Year indicates the year in which the smartFORM was created for student(s).
Select which Form Template to export data from.
Select Next.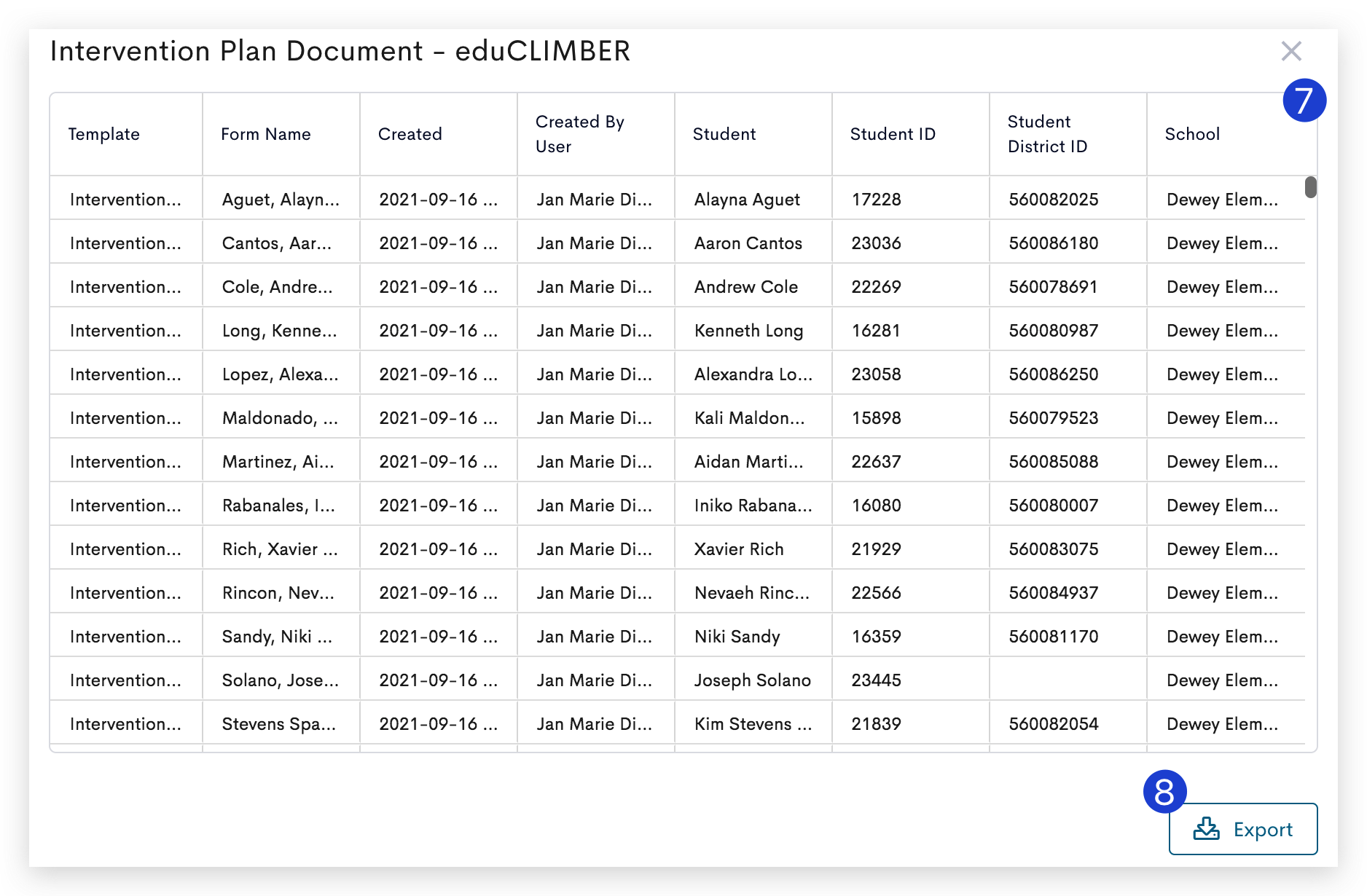 Available smartFORM data will appear in the table.
Select Export to download.
Next Steps
Now that you've learned how to export smartFORM data, take a look at Configure smartFORM Data ID Export.