Program Evaluation analyzes comparisons on one test suite over time, view overall performance on a single assessment, de-aggregates data, and view same grade-level data over time. This lesson guides users on how to access Program Evaluation.
Required Permission: Access to Program Evaluation Dashboard
Where to Start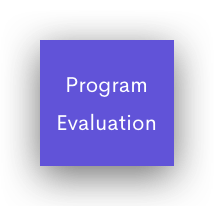 From the Launchpad, select the Program Evaluation tile, under Quick Links.
Program Evaluation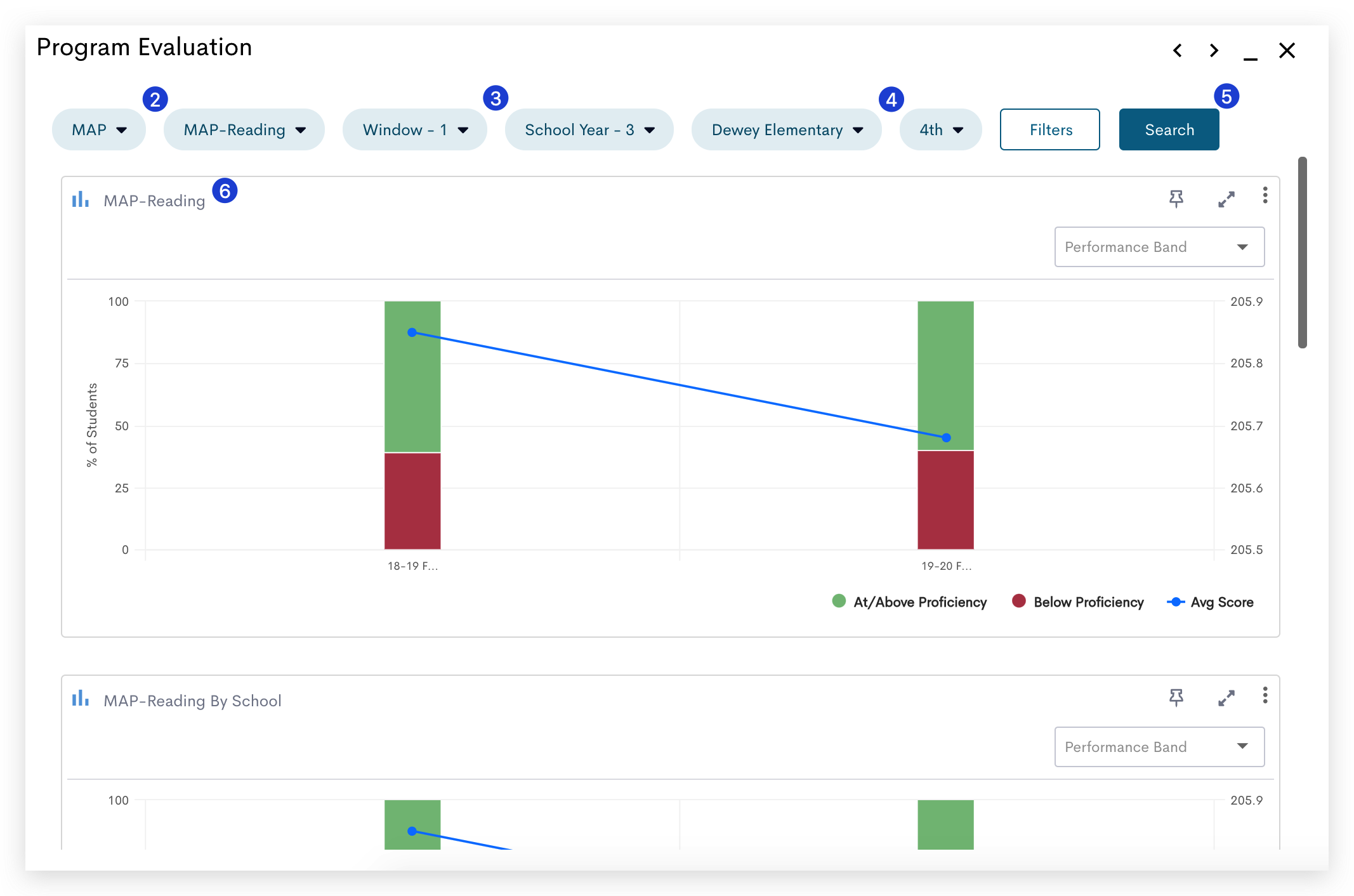 Select a Test Suite and Focus Test from the selected suite.
Select at least 1 Test Window and School Year to evaluate data from.
Optionally, select one or more Schools and Grade Levels. Leave these blank to view all.
Select Search to generate the charts.
Charts display for the selected criteria. Scroll down to view the data disaggregated by school, grade, gender, and ethnicity. Select a bar in any bar graph to drill into the chart.

In this example, the Average Score (blue line graph) for MAP - Reading for 4th graders at Dewey Elementary is trending downwards across 2 years for the selected window.
Next Steps
To learn more, visit the Charting Icon manual.