Collections are collaborative, virtual folders that can contain Charts, Data Walls, Forms, and Meetings. This lesson guides users on creating new Collections, and how to interact with and manage existing Collections.
Where to Start

Select Collections in the left-hand navigation bar.
Create a New Collection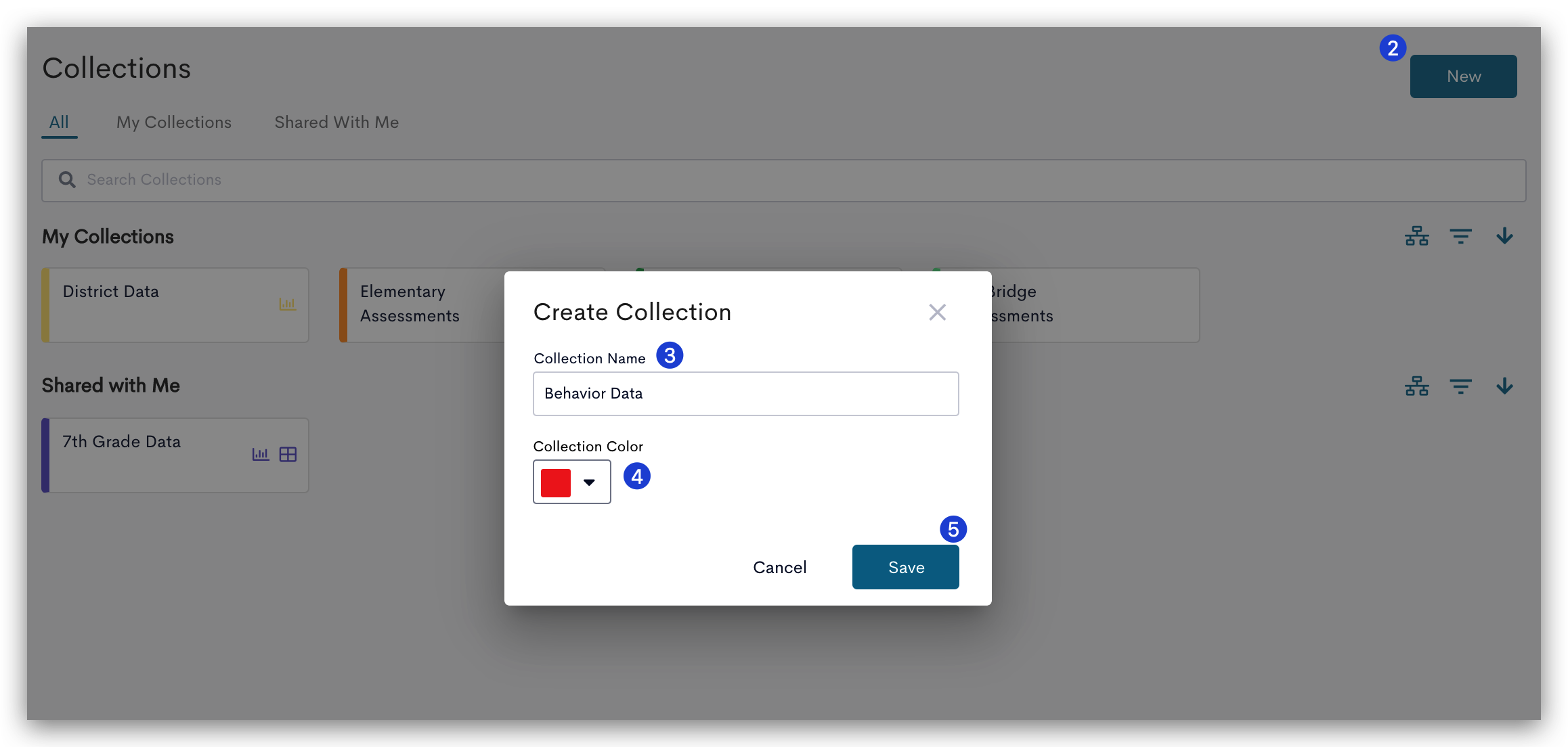 Select New to create a new Collection.
Enter a Collection Name. This name is what displays when pinning things to the Collection.
Choose a Collection Color, which displays when viewing accessible Collections.
Select Save to create the Collection.
Manage Collections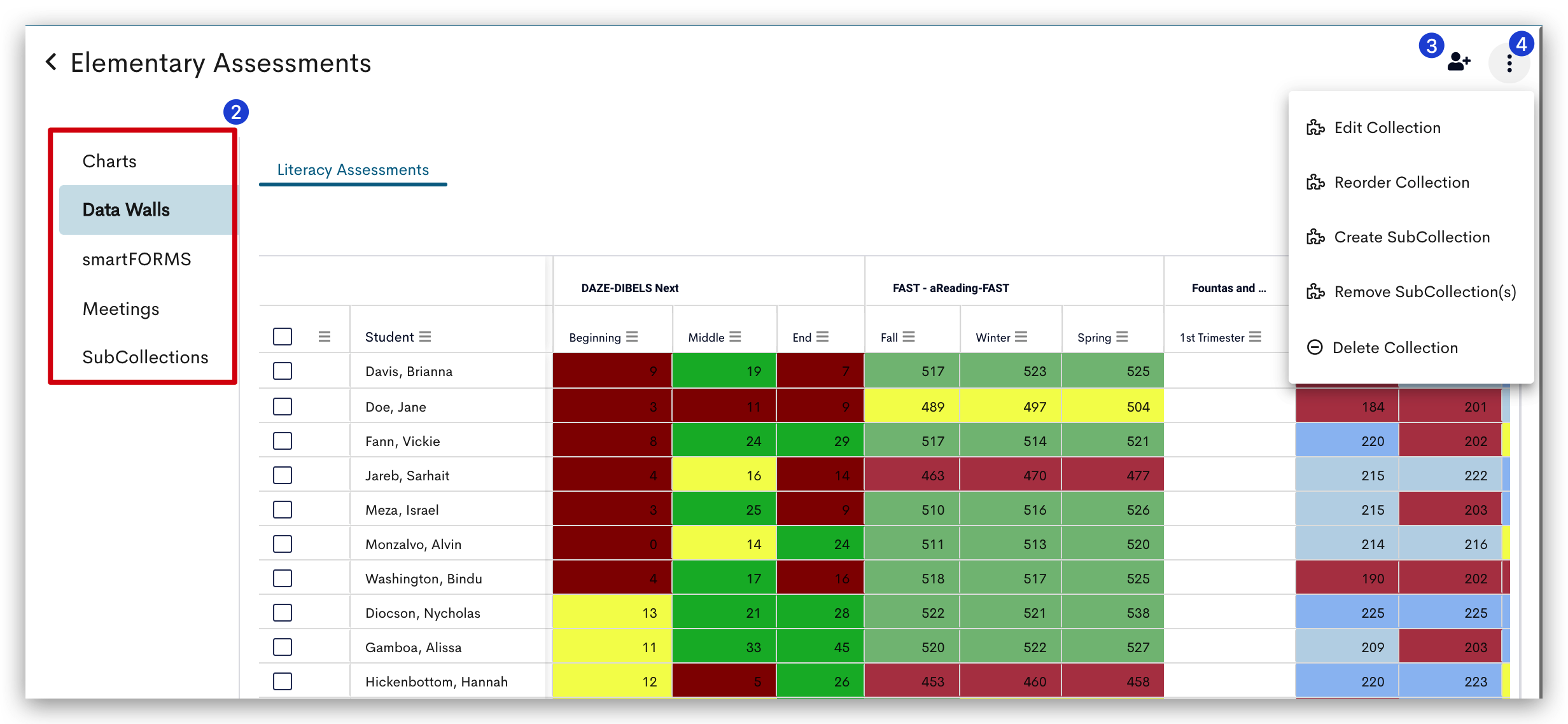 Select the tile for any Collection to view the details of that Collection.
Use the menu to toggle between different features that may be pinned to the Collection.
Select the person icon to Share the Collection with other users.
Select the three-dot menu to:

Edit Collection - change the name or color of the tile
Reorder Collection - choose the order in which Charts display within the Collection
Create SubCollection - choose another Collection to be added as a SubCollection within the current Collection
Remove SubCollection - remove a SubCollection from the current Collection
Delete Collection - delete the entire collection, including the contents within
Next Steps
To learn how to pin to a Collection, visit Pin a Chart to a Collection.