This lesson guides users through pinning a Data Wall and SubSkill Data Wall to a Collection. 
Where to Start

Run any search from the Grade or Class tab. 
Access and Pin a Data Wall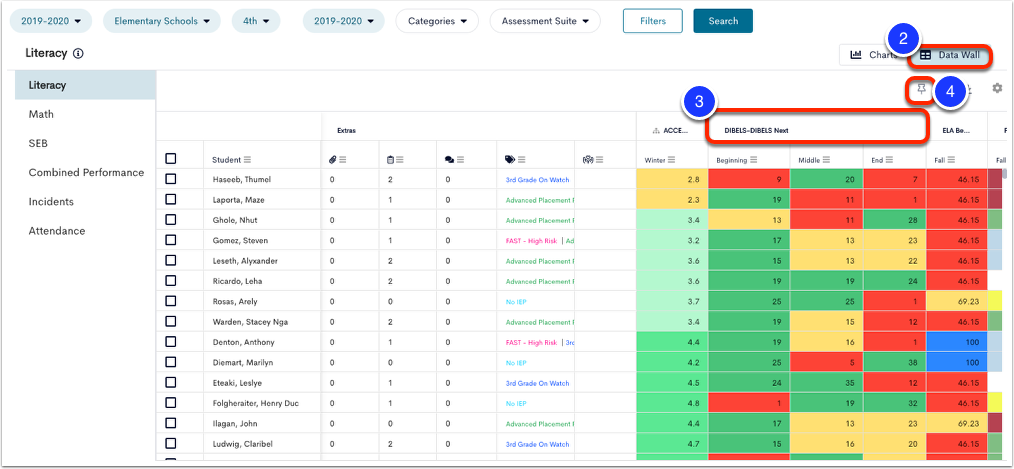 Select Data Wall to access the Data Wall for the search. 
Double-select a heading for an assessment to access the SubSkill Data Wall or to filter the column data. 
Select the Iin icon to pin the entire Data Wall to a Collection.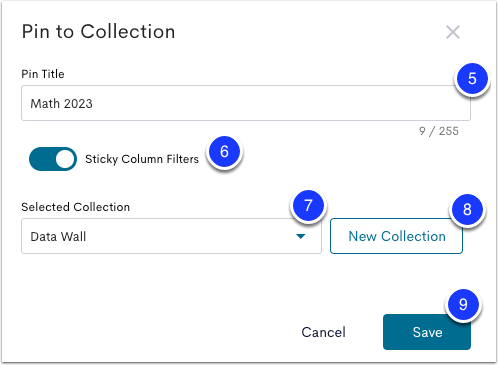 Enter a Pin Title to determine the name that displays within the Collection. 
Use the slider to apply Sticky Column Filters.
Use the dropdown to select an existing Collection.
OR
Select to create a New Collection. 
Select Save to pin the Data Wall to the selected Collection. 
Next Steps
To learn more about Collections, visit the Collections manual.