This lesson guides users through navigating the Permission Groups feature and how to create a new Permission Group. These groups are utilized to provide a specific set of user permissions needed to navigate the system.
Where to Start

Go to System Configuration.

Select Users & Security.
Select Permission Groups. The number indicates the number of existing Permission Groups.
Manage Permission Groups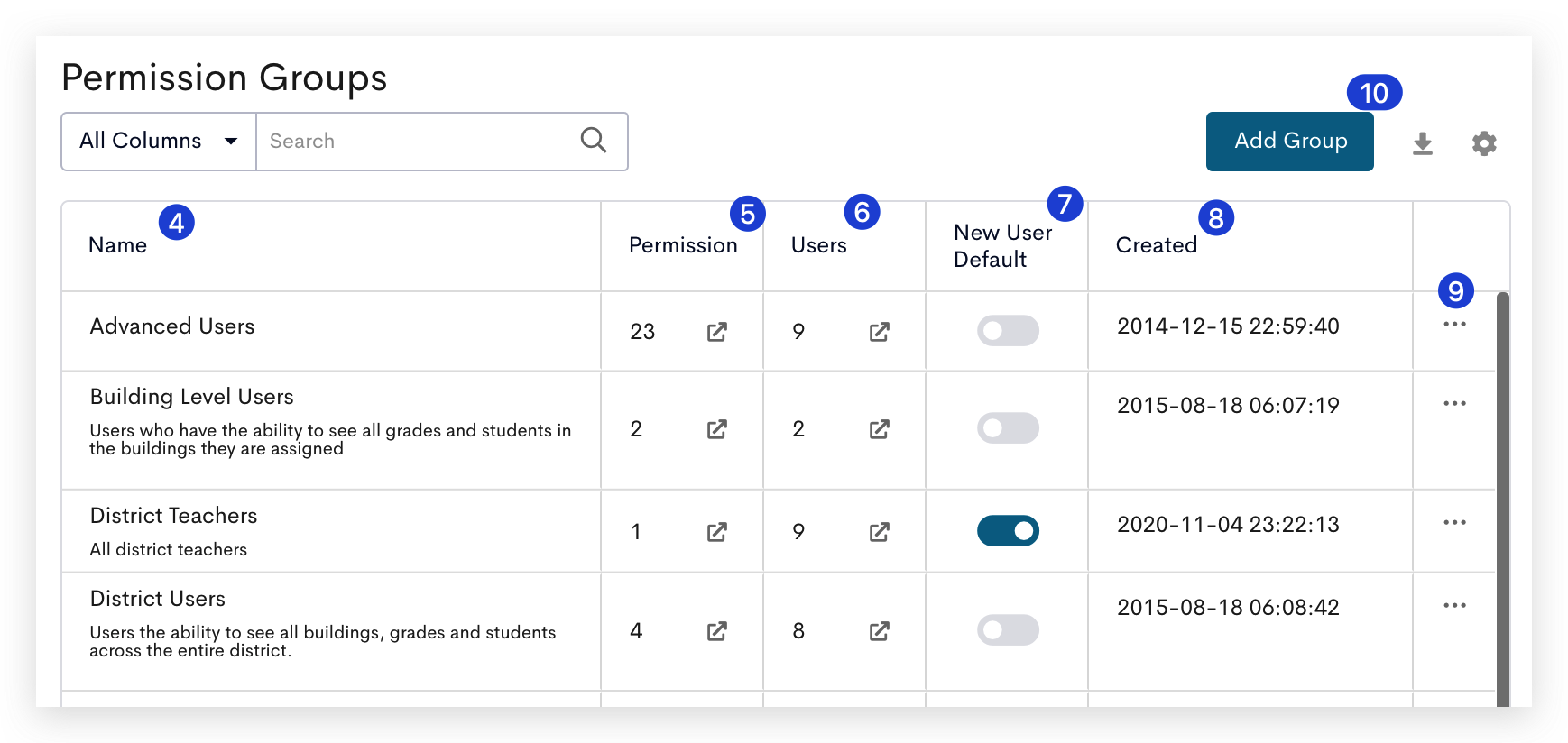 Any existing Permission Groups appear in a table. The first column displays the Name and description given to a group.
The Permissions column indicates the number of permissions assigned to the group.
The Users column indicates the number of users assigned to the group.
Toggle New User Default on to add any new user to the group and assigned group permissions.
The Created column provides a date and timestamp of when the group was created.
Use the three-dot menu to edit or delete a group.
Select Add Group to create a new Permission Group.
Create a Permission Group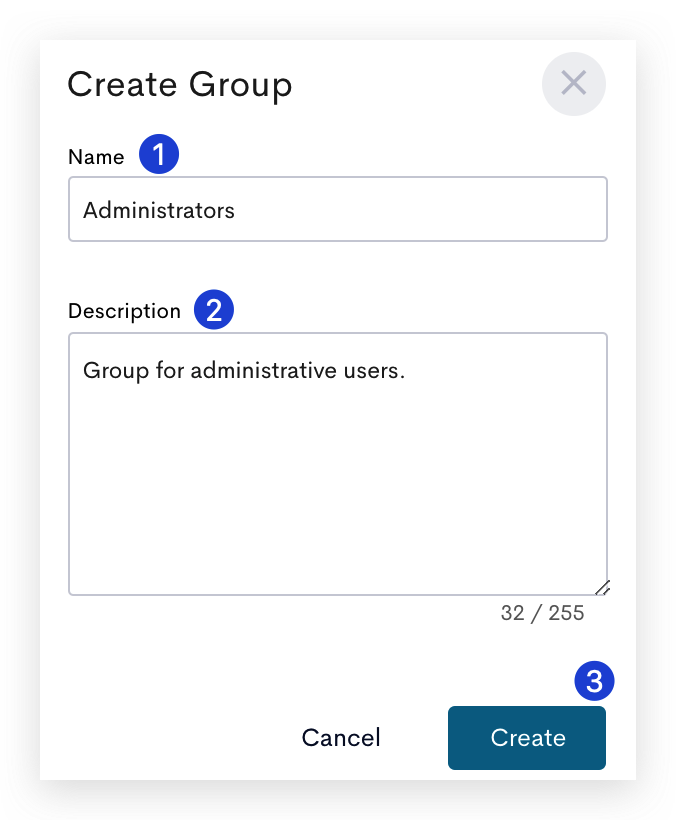 After selecting Add Group:
Enter a Name for the group.
Optionally, add a Description to provide context to what types of users or permissions will be applied to the group.
Select Create to add the new group.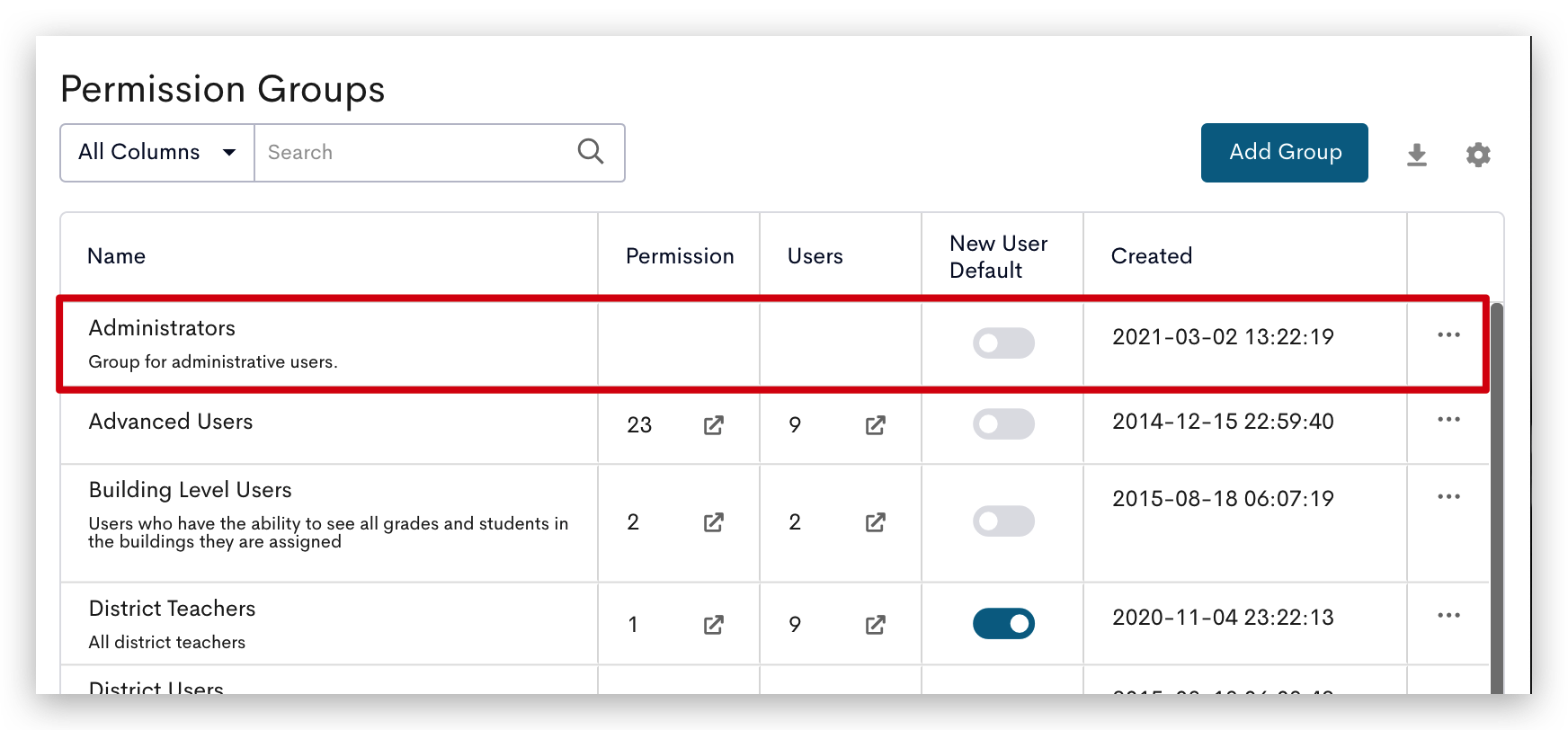 The group appears at the top of the list. Double click into the Permission or Users cell to add.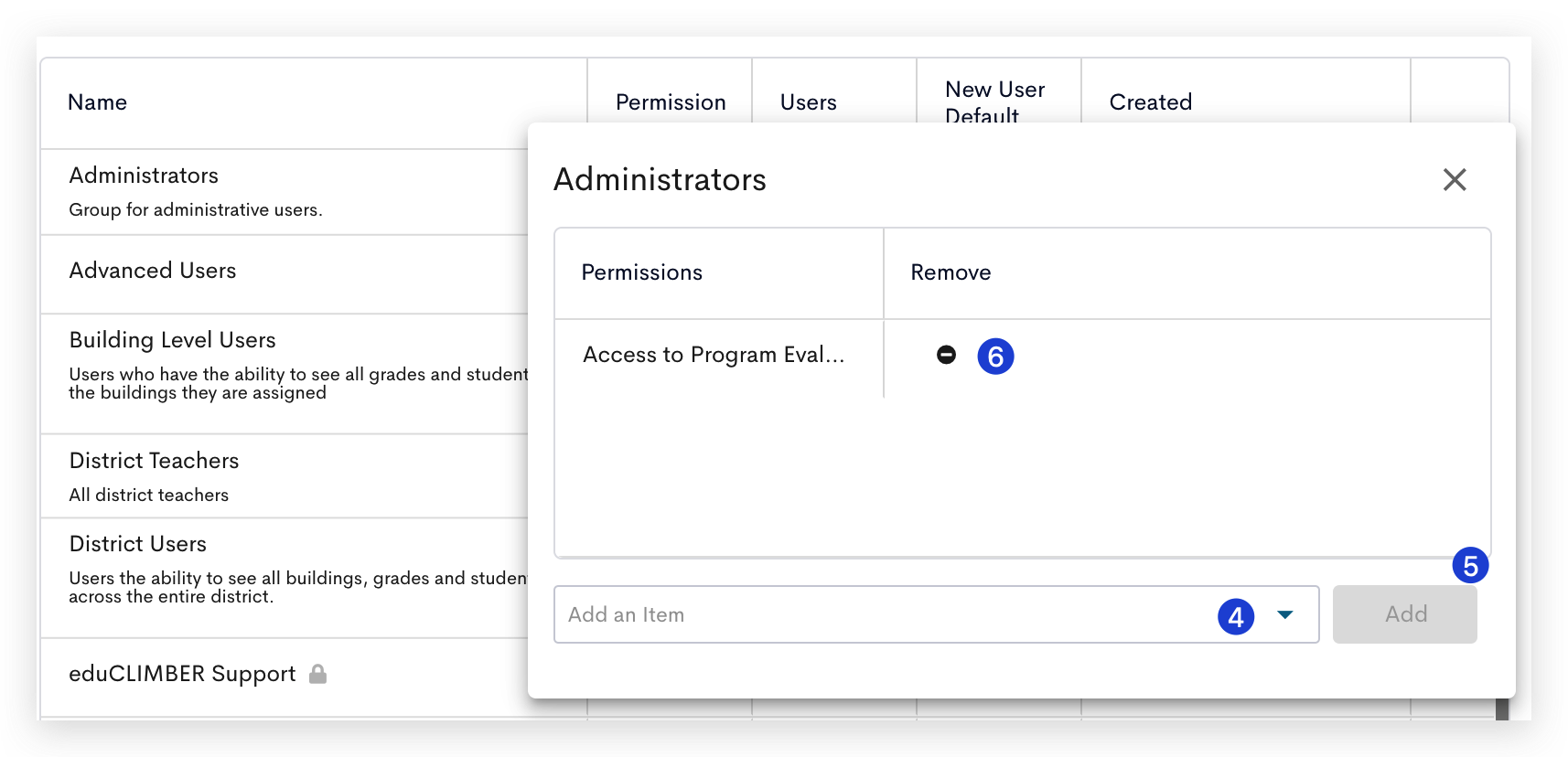 Use the dropdown menu to select a Permission or User.
After selecting an item, select Add.
Remove a Permission or User by selecting the remove icon.
Next Steps
To learn more, visit the Users & Security manual.