This lesson guides users through setting District Information for their site. District information displays in all parts of the system that users can see. This includes customizing the address, phone number, welcome message, logo, and more. District Information carries over from one school year to the next.
Required Permission: Manage School Records
Where to Start

Go to System Configuration.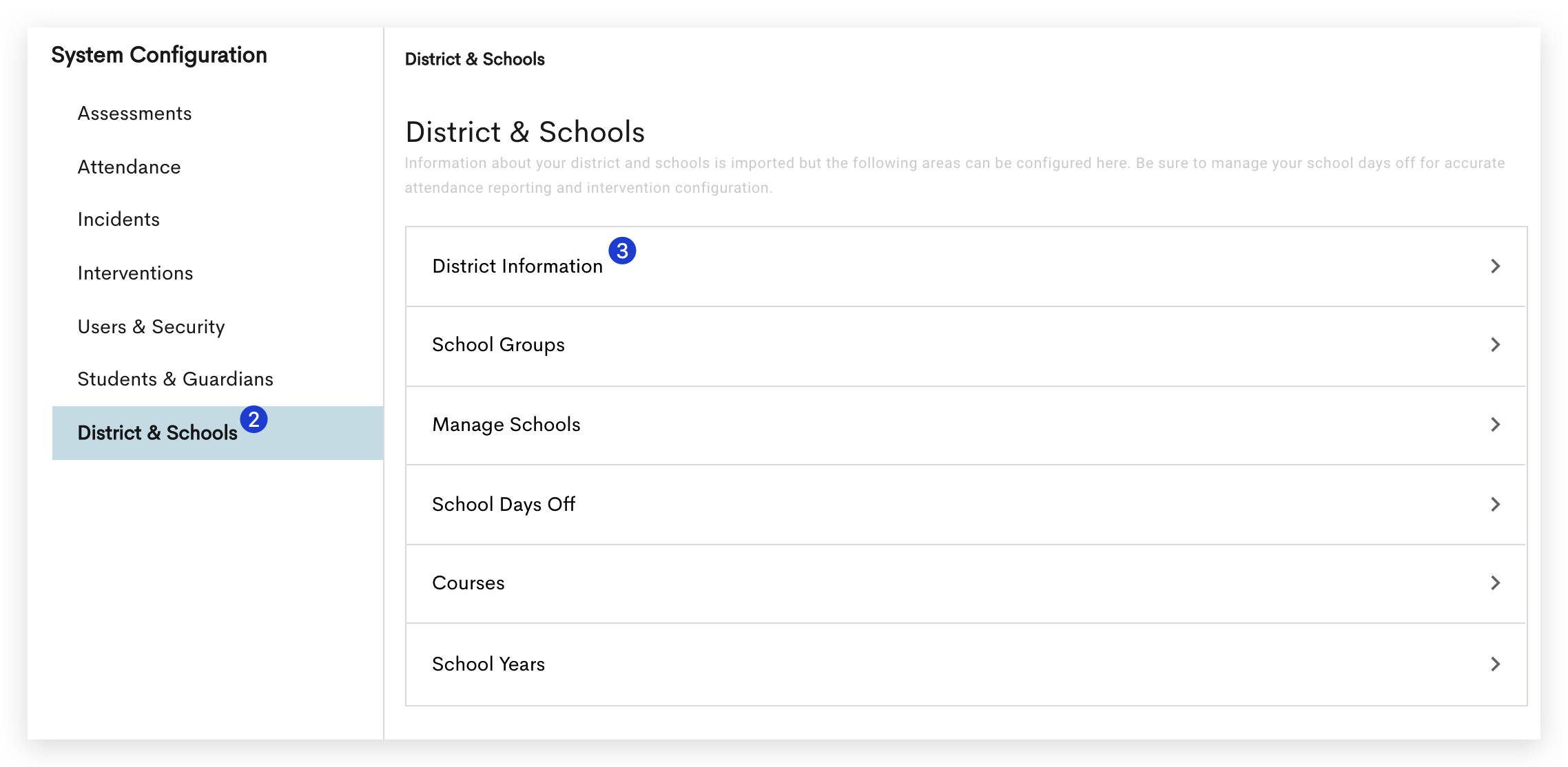 Select District & Schools.
Go to District Information.
District Information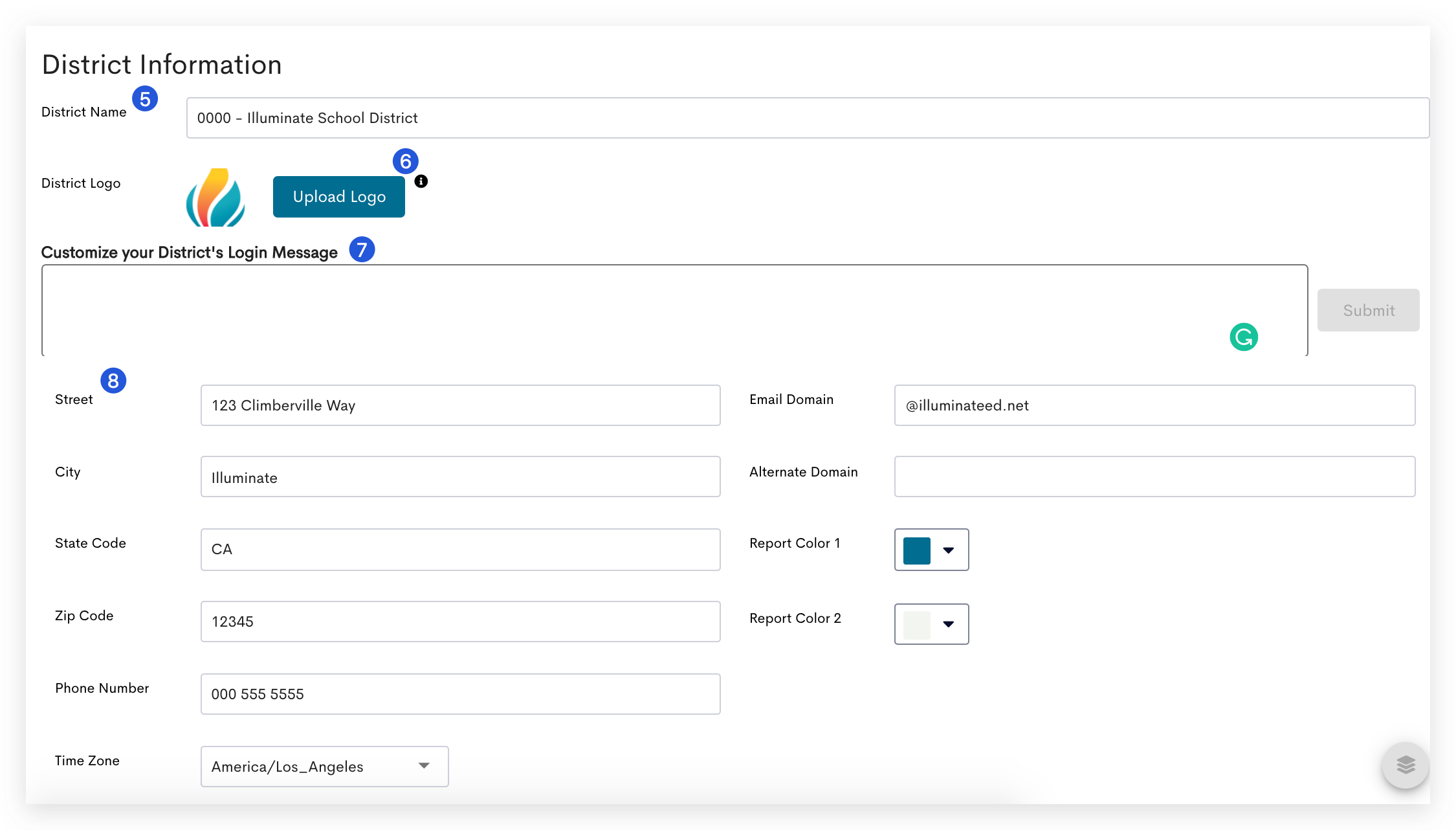 Enter the District Name. It may be helpful to include the district's eduCLIMBER ID.
Upload a logo. The maximum file size is 1MB.
Add a District Login Message. This appears as a popup when users log in.
Provide district information including street, city, state, zip code, phone number, time zone, email domain, alternate domain, and report colors. The address and phone number fields appear on reports.
sFTP Settings may be available to view.
Enable District Settings such as Google Calendar and Adjusted Attendance Rates. Google Calendar allows users to integrate their Google Calendar with their eduCLIMBER account.
Next Steps
To learn more, visit the District & Schools manual.