Data IDs are an advanced feature that can be configured on fields of a smartFORM Template. Data IDs can be used to aid in reporting across all smartFORMS. This lesson guides users through adding Data IDs to fields on an existing smartFORM Template.
Required Permission: Create Form Templates
Where to Start

Go to smartFORMS.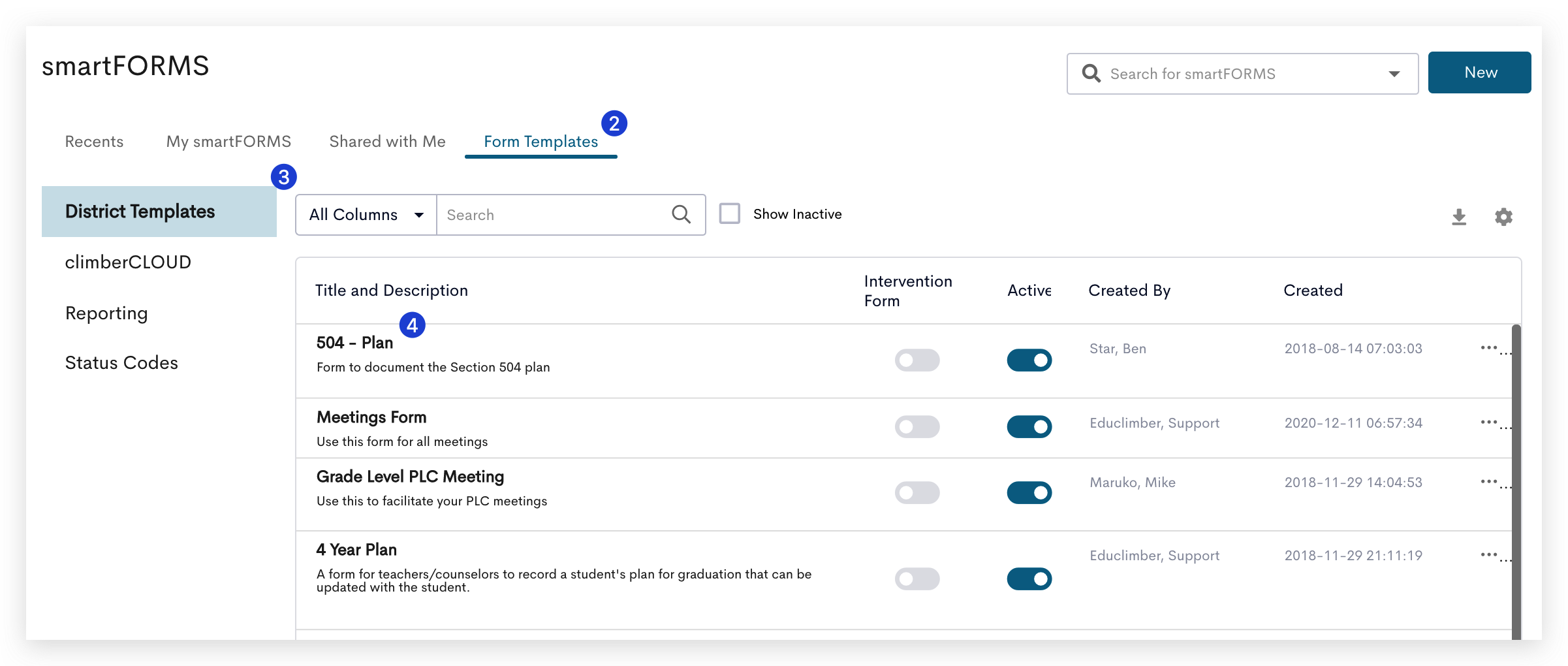 Select the Form Templates tab.
The District Templates open by default.
Double click the Title of the smartFORM Template.
Add Data IDs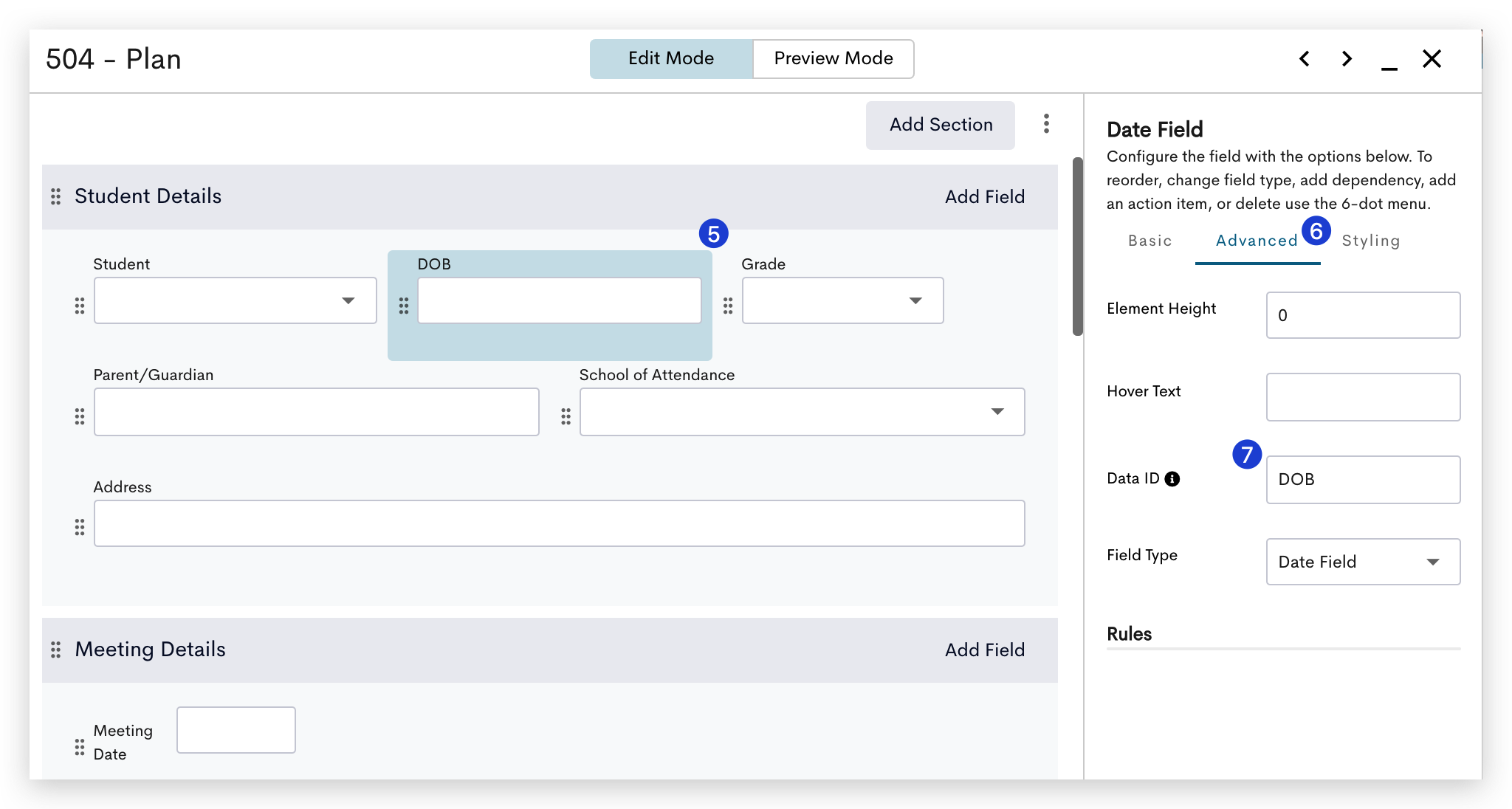 Select any field on the template.
Go to the Advanced tab.
Enter a unique Data ID for the field. Data IDs should be short and should be unique for individual fields within the same template.
While Data IDs can be added to any field, it is recommended they be used for fields containing pre-defined criteria, like checkbox, list, or user fields.
If forms have already been creating using the selected template, a prompt appears to choose if the Data ID should be applied to All Forms or New Forms Only.
Next Steps
To learn more about Data IDs, visit smartFORM Revision History.