This lesson guides users through creating and merging students from System Configuration. Organizations can create test students as needed for practice and test data entry. Students also can come into eduCLIMBER duplicated. The Students page provides a Merge utilize to preserve data integrity.
Where to Start

Go to System Configuration.
Students

Go to Students & Guardians. Then select Students.
If the system recognizes students that may be duplicates, the Merge Students tool appears.
To create a new test student, select Add.
Existing students appear in a table format with basic demographic information, school, and grade level.
Add a Student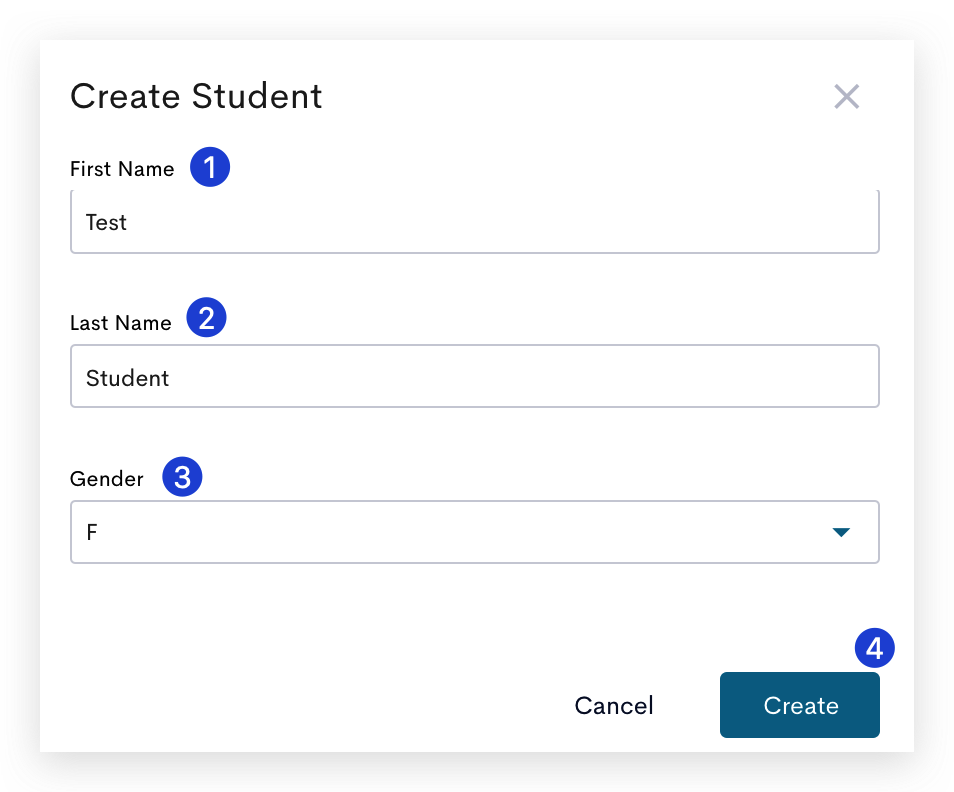 After selecting the Add button:
Enter a student First Name.
Enter a student Last Name.
Select a Gender.
Select Create.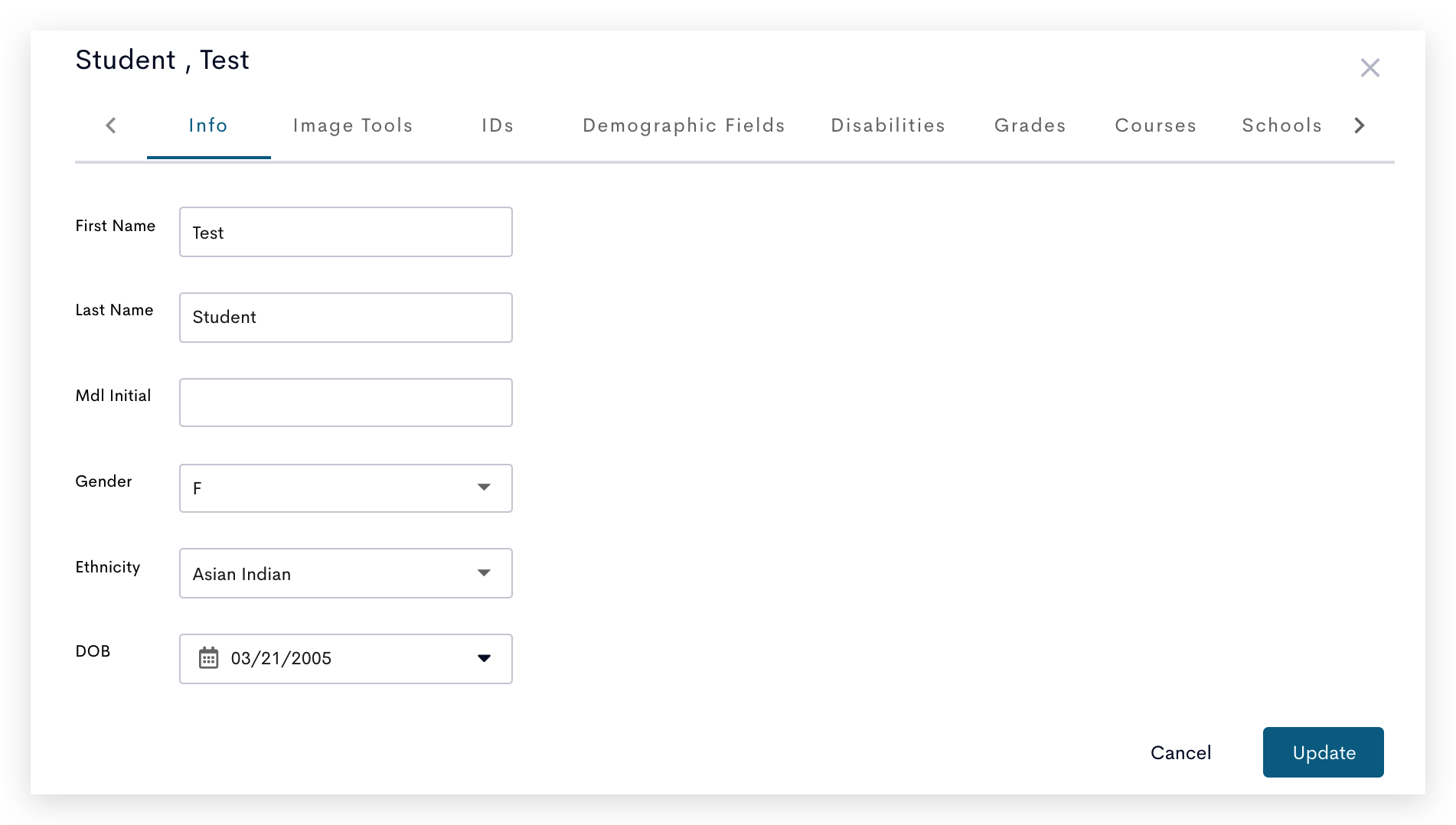 A module opens to enter other details for the new student. Enter any additional details as needed. Select Update to save any changes.
Test Student data is not ignored by default. To ensure data integrity, remove any test data prior to analyzing data with live students.
Merge Students
After selecting the Merge Student tool:
Review the students in the list to determine if they are duplicates by comparing Names, IDs, and Date of Birth. If the students are duplicates, select the arrow of which student to keep - left or right. If the students are not duplicates, select "Do Not Merge."
Once the two accounts are merged, all data from both accounts are combined into the selected student to keep.
If you are unsure if the students should be merged, please refrain from merging the accounts until confirming if the students are duplicates.
Next Steps
To learn more, visit System Configurations.