School Groups are a feature that allows organizations to group schools together as a cohort to view data like elementary schools. This lesson guides users through creating and managing School Groups.
Required Permission: Manage School Records
Where to Start

Go to System Configuration.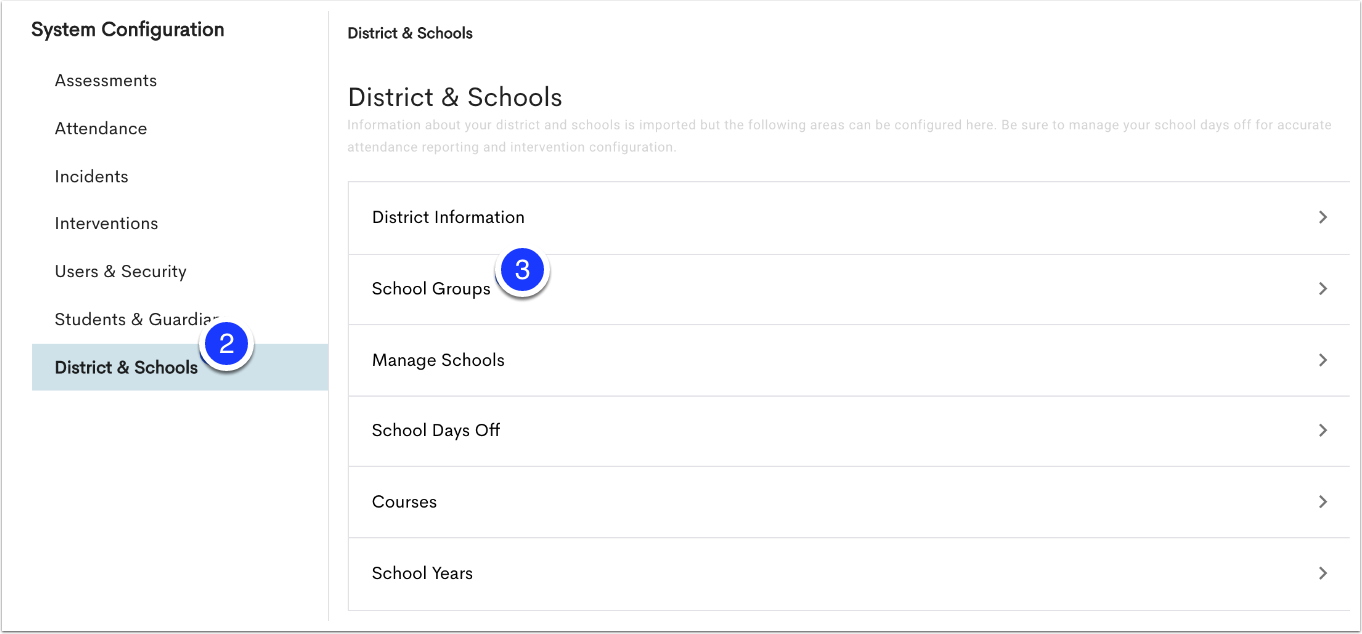 Select District & Schools.
Select School Groups to access the list of existing School Groups and create a new one.
Create a School Group

Select New to create a new group.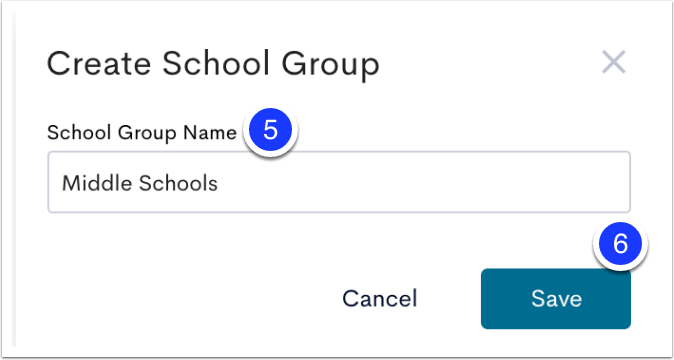 Enter a School Group Name. Since there is no description field, be sure to enter a clear naming convention that demonstrates what schools will be included in the group.
Select Save.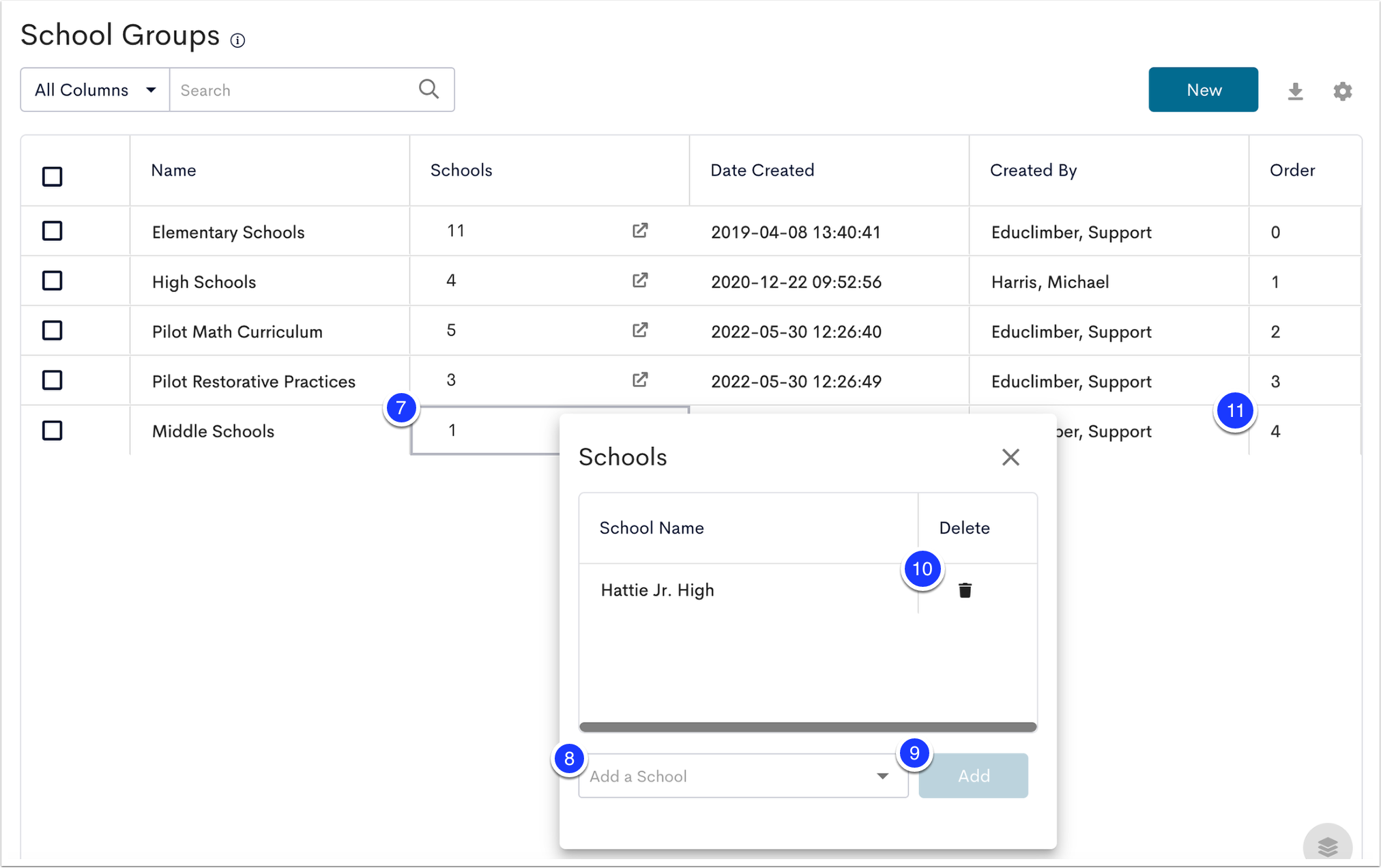 The new School Group appears in the table with any other existing School Groups.
Select the space under Schools to add schools to the group.
Select a School from the dropdown menu.
Select Add to add it to the group.
Use the trash can icon to remove schools from a group.
Select the space under Order to change the order of the School Group. The order set here will apply to District and Grade tabs.
.
Next Steps
To learn more about admin features, visit System Configurations.