After a search is generated in Students 3D, there are two visualizations - Charts and Tables. This lesson guides users through the different functionalities and navigating through Charts and Tables in Students 3D.
Where to Start

Go to Students 3D.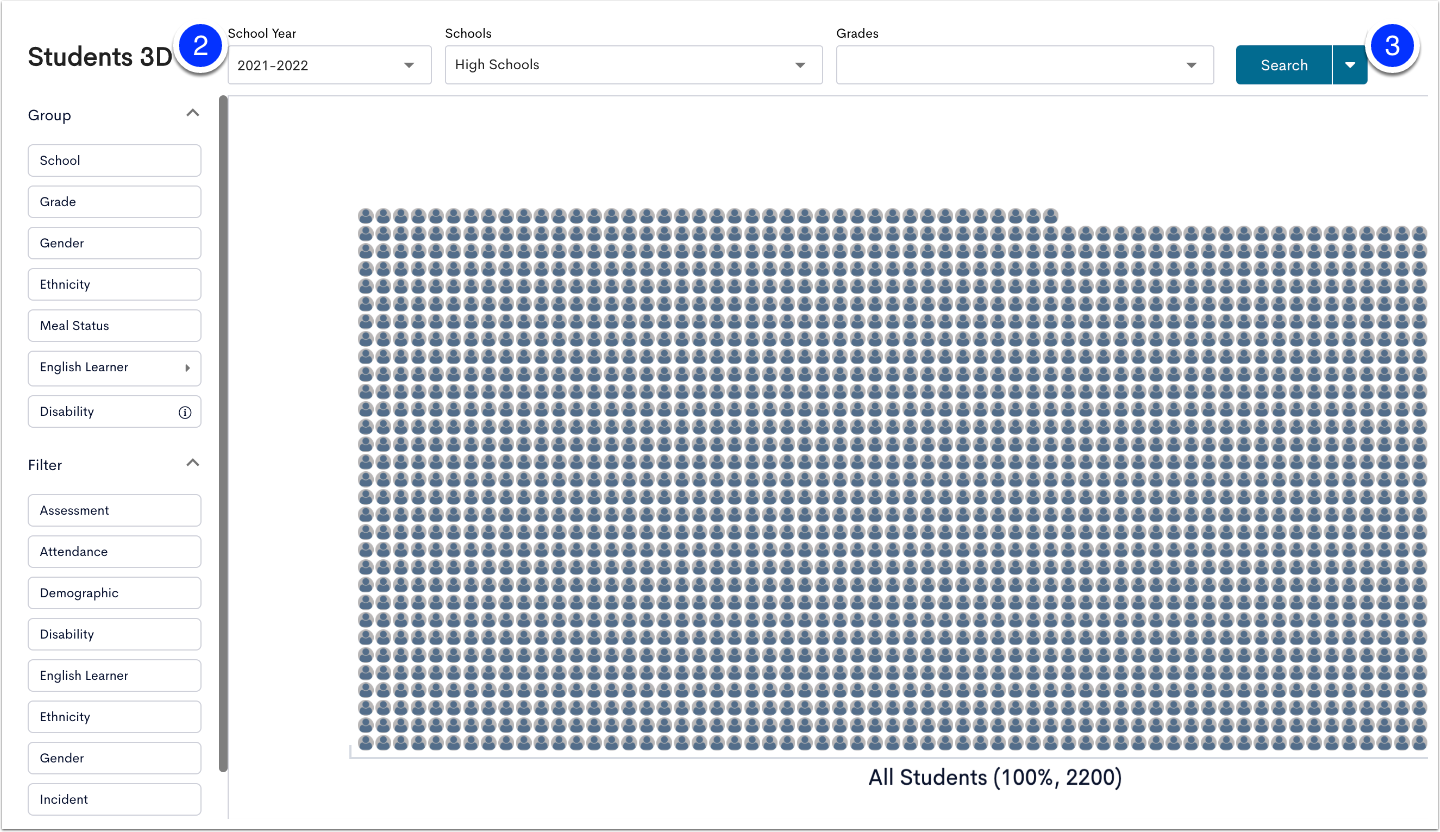 Select a School Year, School(s), and Grades as the initial search criteria. Only School Year is required.
Select Search to generate a group of students.
Upload student photos to see images in the charted view.
Chart View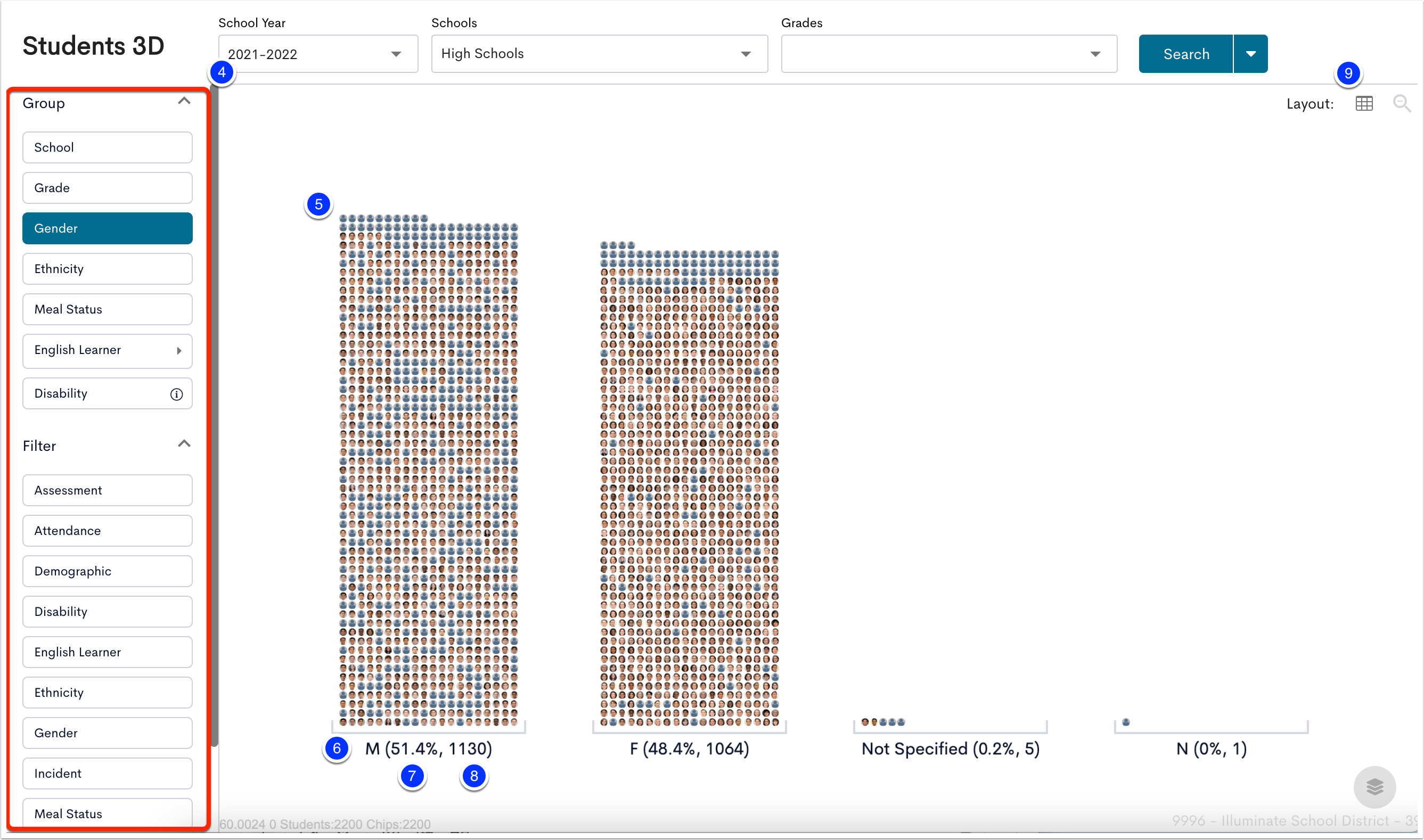 Use Group and Filters to change the Chart View. In this example, students are Filtered by an assessment and Grouped by Gender.
The highest population of students in a grouping appears on the left, descending to the lowest population on the right.
The category students are Grouped by displays.
The Percentage of the total students that meet the criteria displays for each grouping.
The Count of students that meet the criteria displays for each grouping.
Select the Table icon to change from the Charted view to the Table view.
Select an individual student icon to apply a tag or add the student to an intervention.
Table View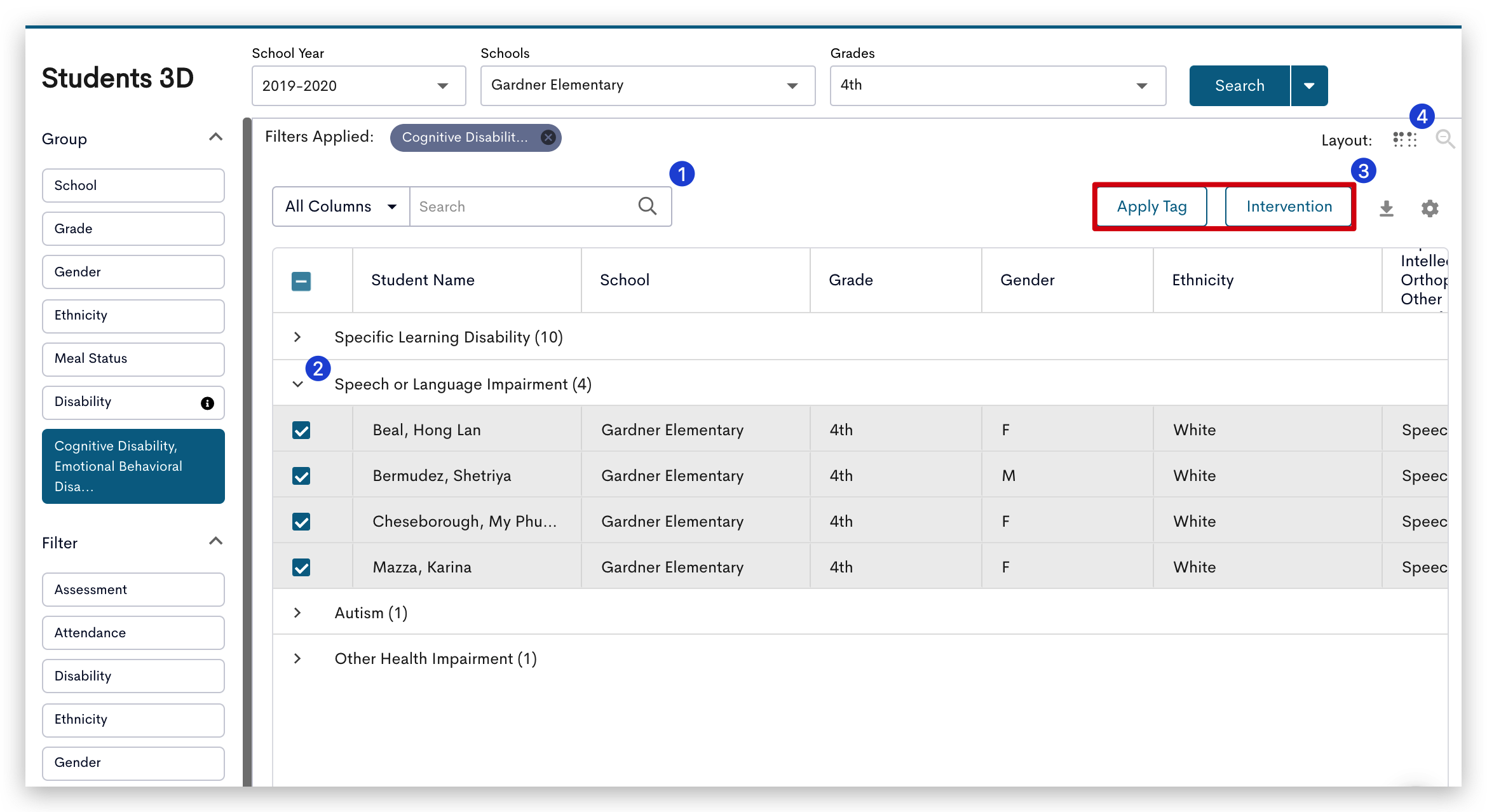 Students appear in a table display and are grouped as they were in the chart view. Use the Search to narrow the table further.
Expand a grouping to view Student Names.
If names are selected from the table, select to Apply a Tag or add students to an Intervention.
Select the icon to return to the Chart view.
Next Steps
To learn more, visit the Students 3D manual.