User Tags are added to identify specific user groups. Once a user is added as a member of a user tag, they can also be added as a subscriber to a student's account. In this lesson, learn how to create new user tags and manage existing user tags. 
Where to Start

Go to System Configuration.

Go to Users & Security. 
Select User Tags. The number displays the number of Users within the platform assigned to a tag for the current roster year.
User Tags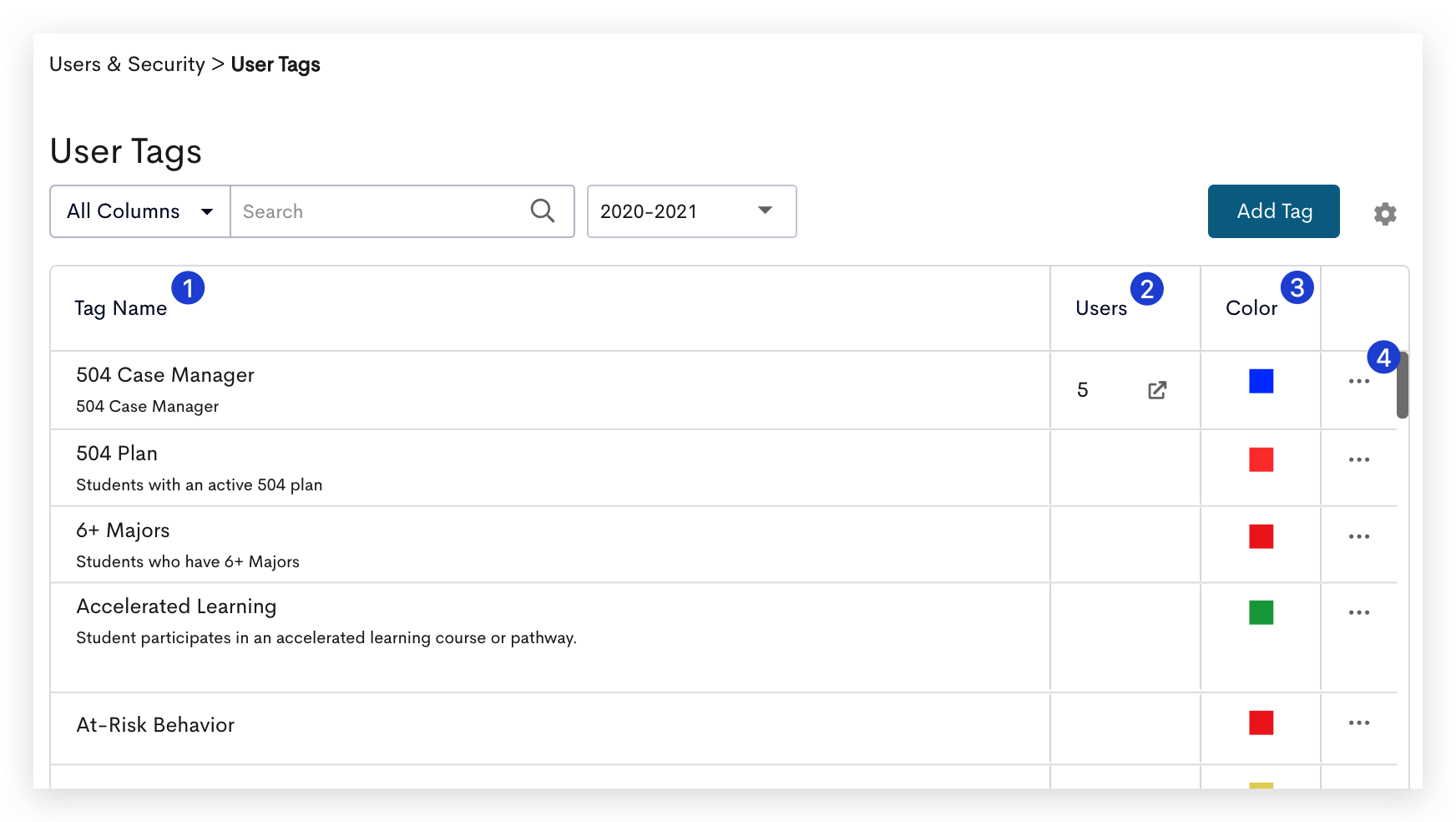 Existing User Tags display in a table. The first column displays the Name and description (if entered) for the Tag. 
The Users column displays the number of users in the group. Select the cell to add or remove users. 
The select Color for the Tag displays. 
User the three-dot icon to Edit or Delete the selected Tag. 
Create a New User Tag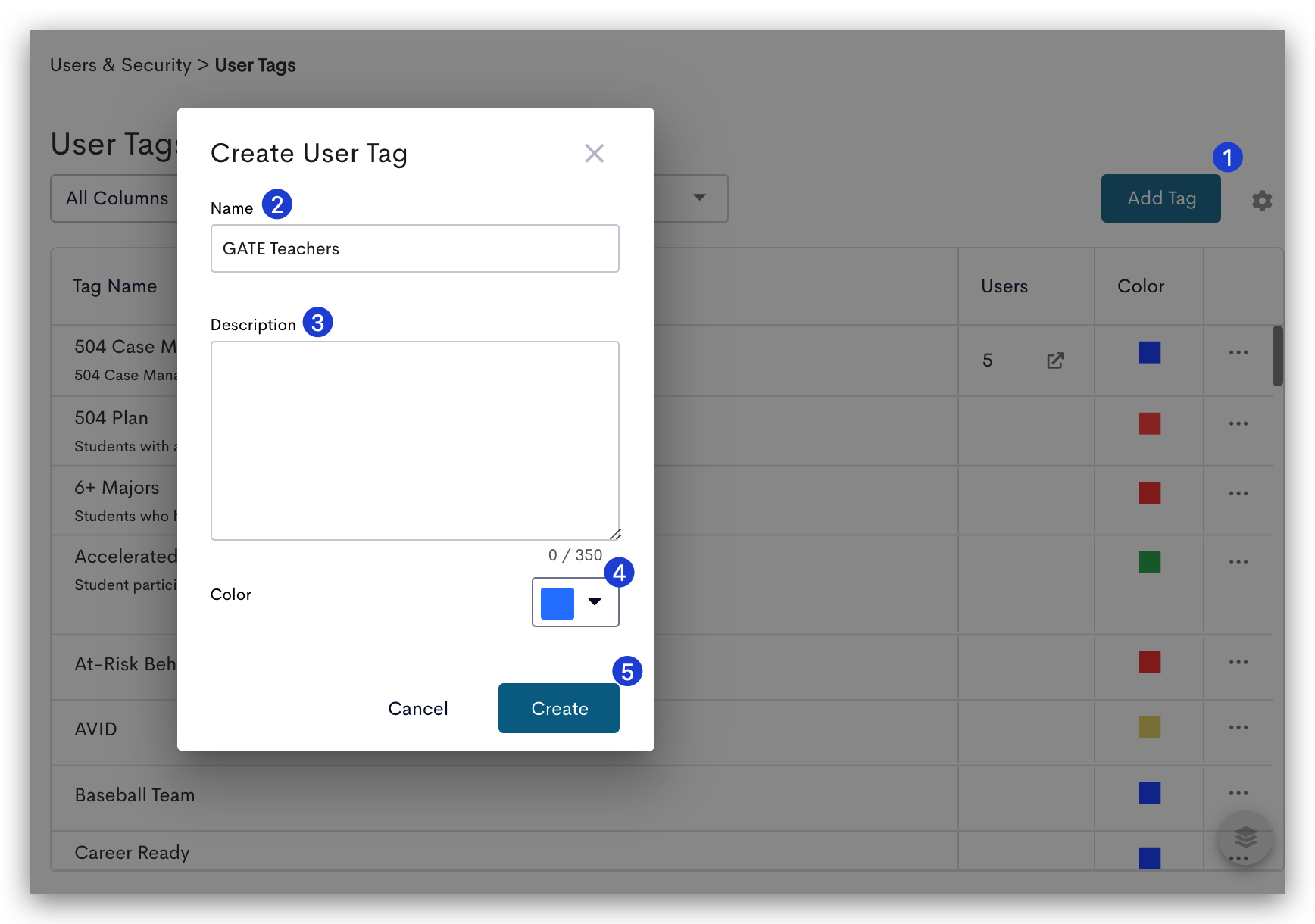 Select Add Tag. 
Enter a Name for the Tag. This step is required. 
Enter a Description for the Tag. This may be helpful for other users to have a deeper understanding of what the Tag should be used for. This is recommended but not required. 
Select a Color for the Tag. 
Select Create. 
To add users to the Tag, select the Users cell on the table. 
Select a name from the dropdown menu. 
Select Add to add the chosen user to the Tag. 
To remove a user from the Tag, select the trash can icon.
Next Steps
To learn more about uses for User Tags, take a look at User Tag Subscriptions.