smartFORMS are customizable forms that can be designed to match the needs of an organization for data collection and entry. Once created, they can also be used within Collections, Interventions, Meetings, SLOs, Students 3D, and Thresholds.
Where to Start

In the left-hand navigation, go to smartFORMS.
smartFORMS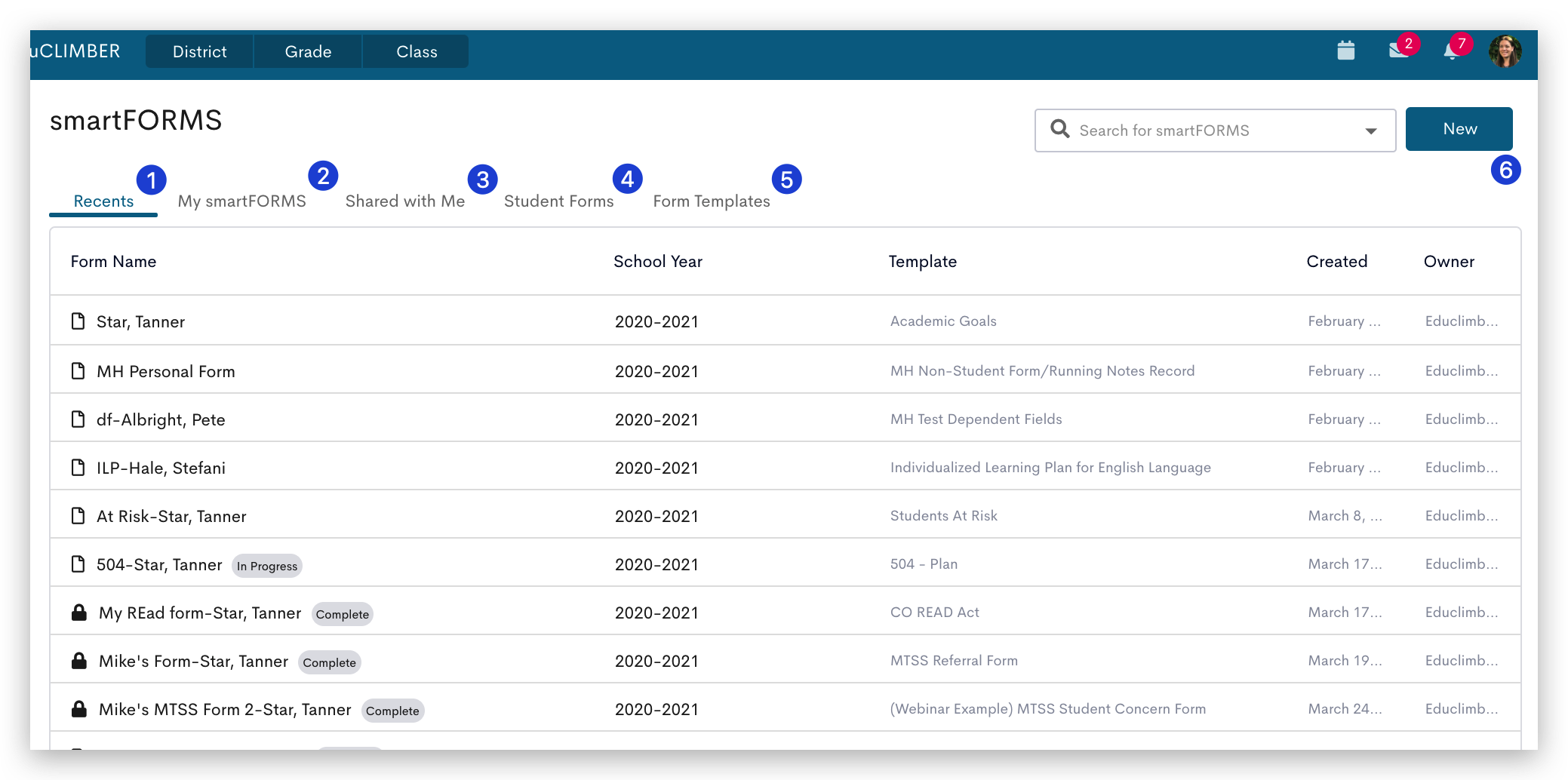 The Recents tab opens by default. This displays all recently accessed forms in a table.
Select My smartFORMS to access personally created smartFORMS.
Go to Shared with Me to access forms created by other users that have been shared to your account.
Select Student Forms to access forms by individual student.
Select Form Templates to review and access available templates. These may have been created within the organization or downloaded from the climberCLOUD.
Select New to start a new Form, new Folder, or if permissioned, create a new Template, Status Code.
smartFORM Sample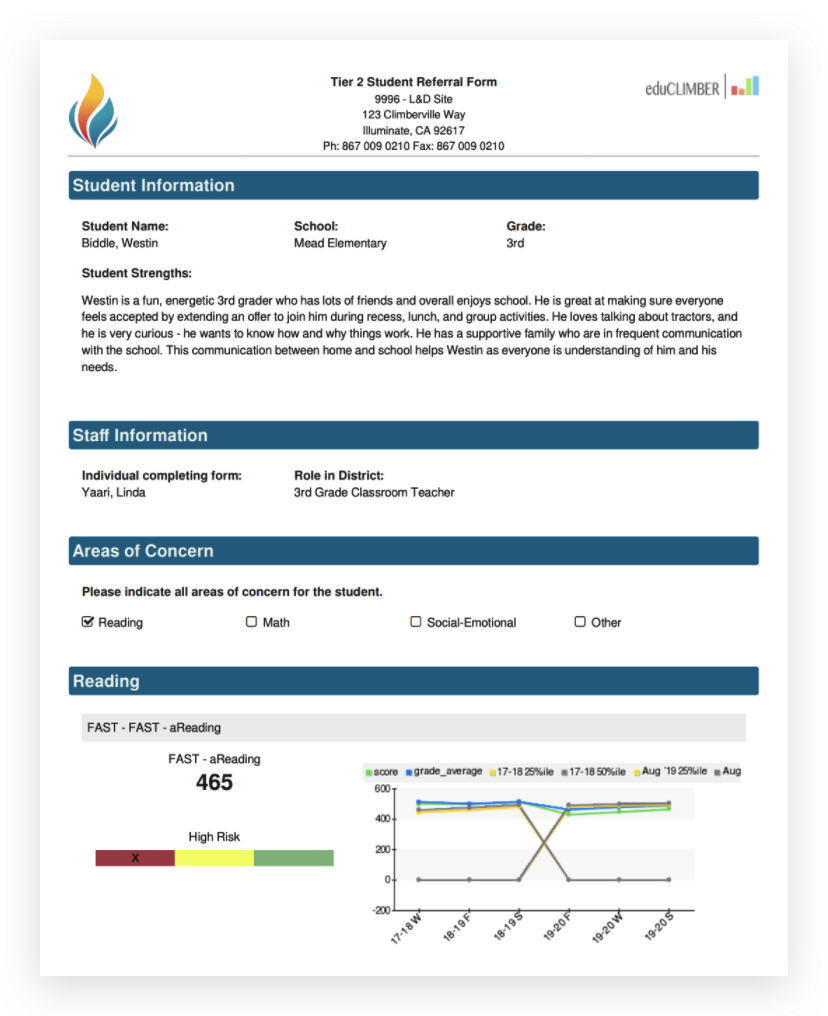 Next Steps
To learn about smartFORM Templates, visit Creating a smartFORM Template.