Status Codes provide the status of a smartFORM and determine if a form is editable. There are 3 codes available by default, but users can choose to create new codes. In this lesson, users learn to configure new, edit existing, and delete Status Codes.
Required Permission: Create Forms Templates
Where to Start

Go to smartFORMS.
Status Codes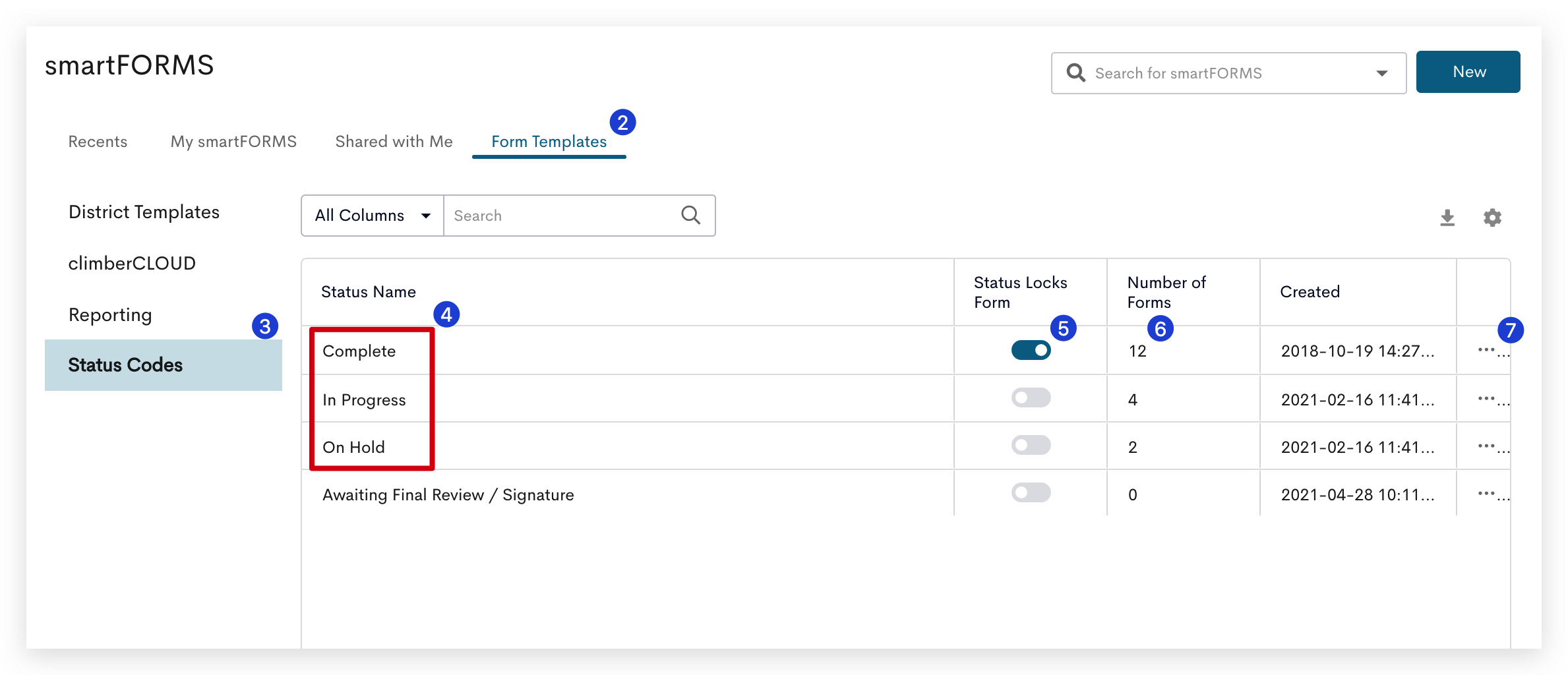 Go to Form Templates.
Select Status Codes.
A table displays any existing Status Codes. By default, the following statuses are available:

Complete
In Progress
On Hold

Toggle Status Locks Form to determine if forms in that status should no longer be editable.
The Number of Forms in a particular status display for every status.
Use the three-dot menu to Edit or Delete a status.
Create a New Status Code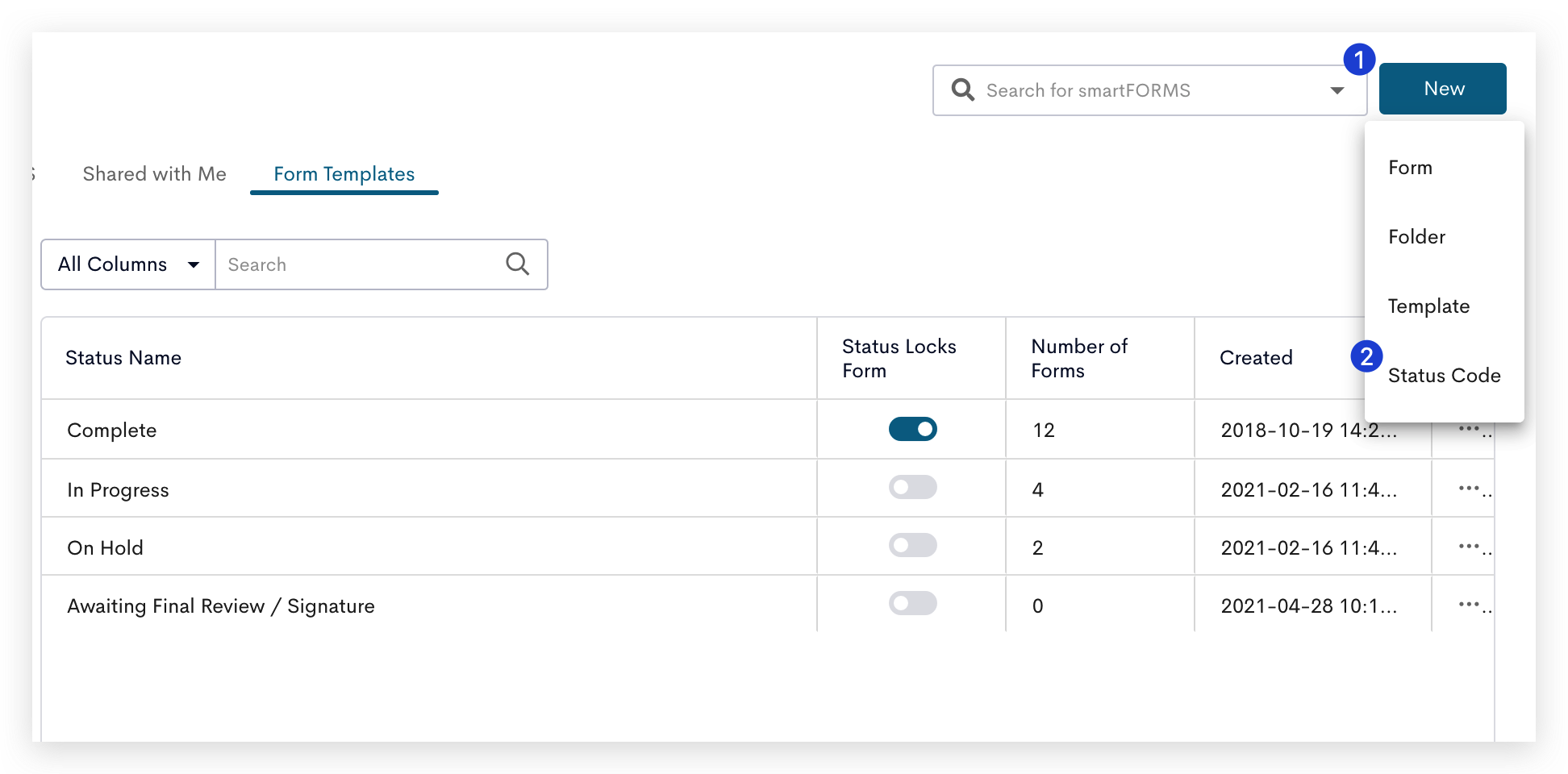 Go to New.
Select Status Code.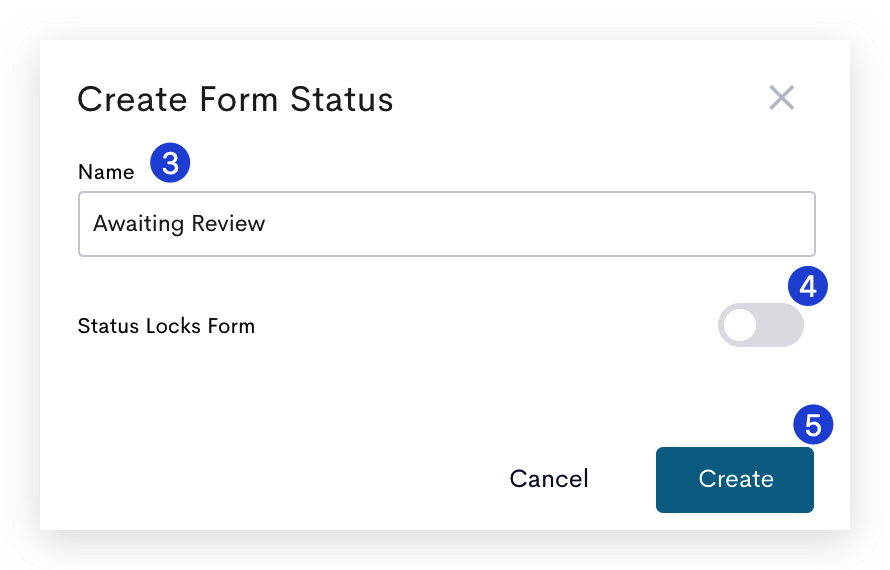 Provide a Name for the status.
Determine if the status locks the form.
Select Create. The new status is added to the table and can be used on forms.
Next Steps
To learn more about smartFORMS, visit Data IDs on smartFORM Fields.