Intervention Levels are a system to identify the intensity and/or type of an intervention. This lesson guides users through configuring their own Intervention Levels.
Where to Start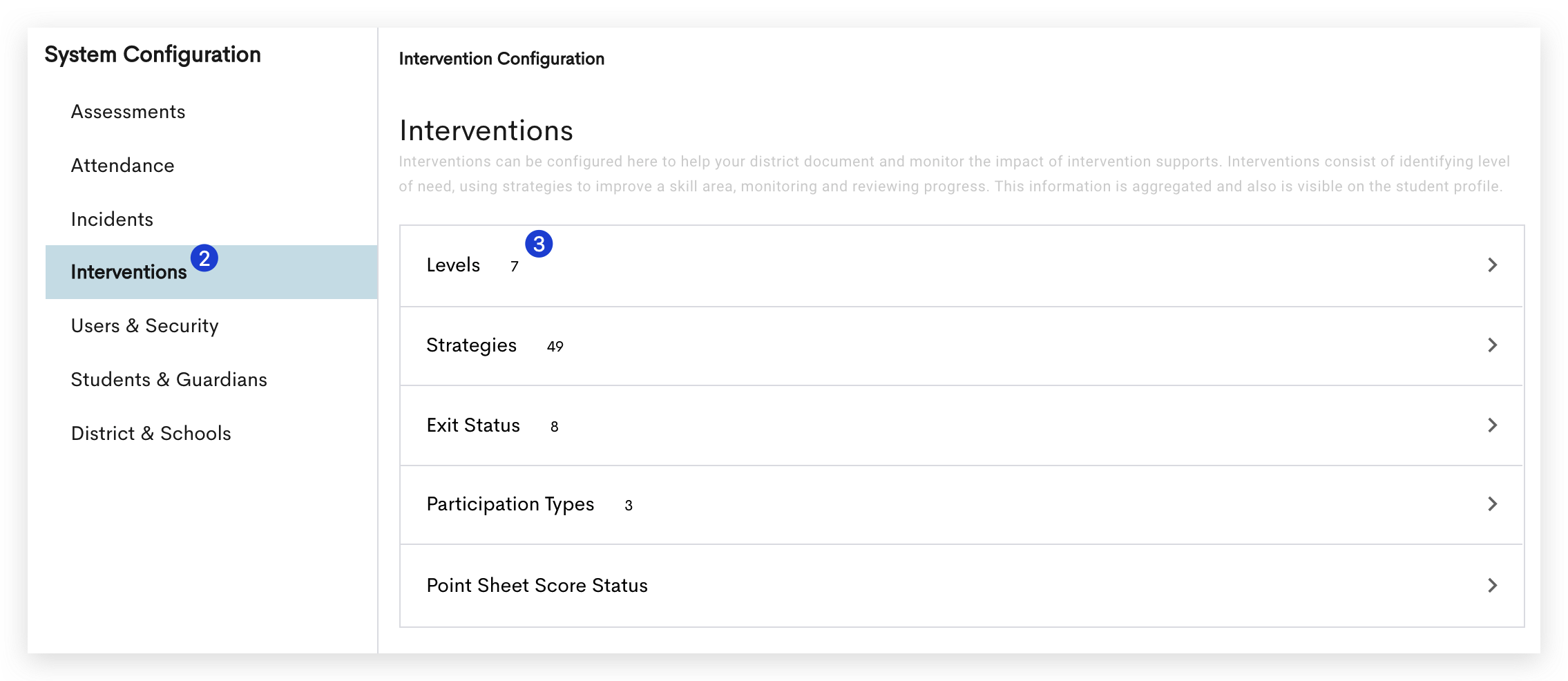 Go to System Configuration.
Select Interventions.
Select Levels.
Intervention Levels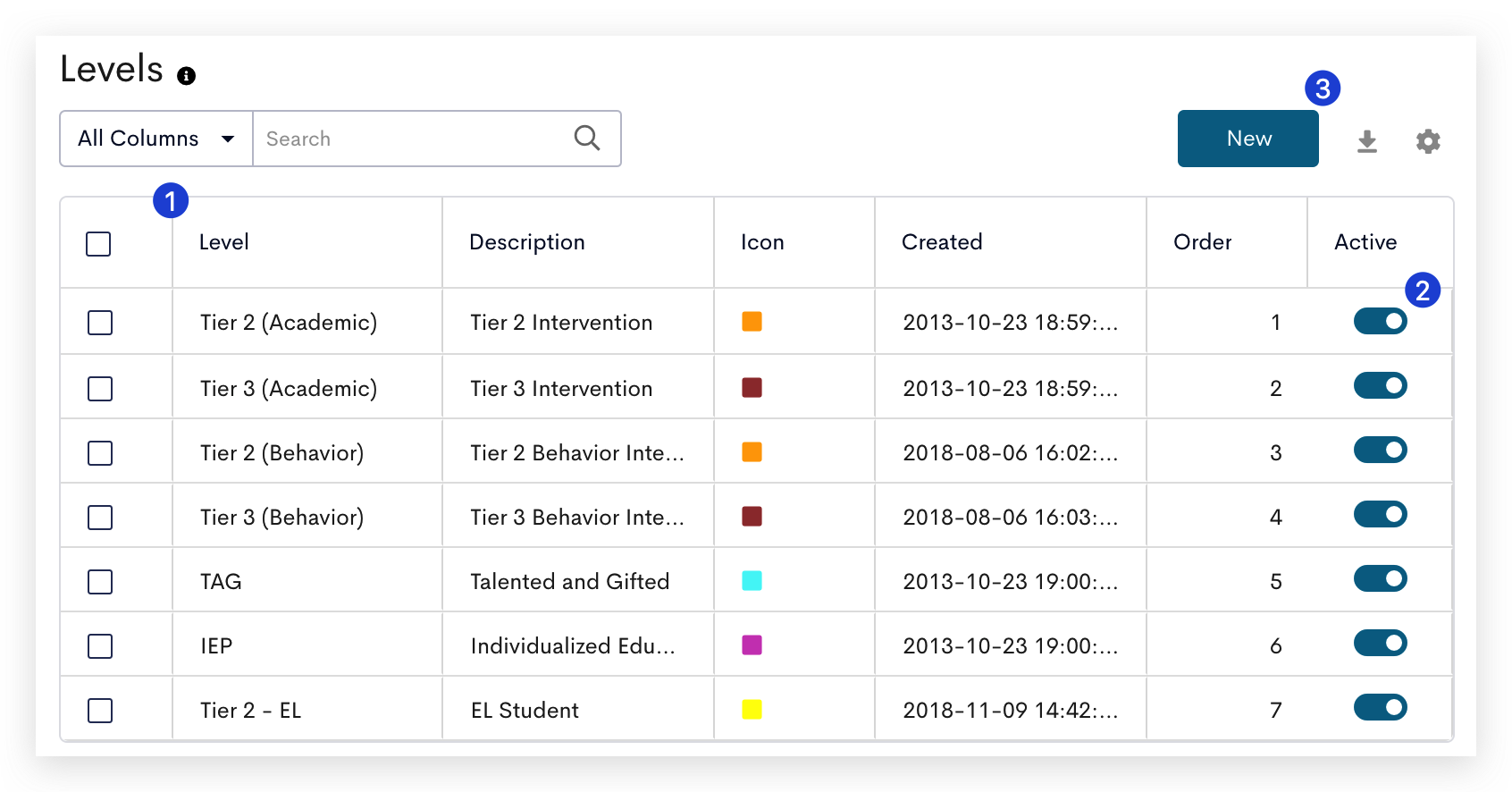 Any existing Intervention Levels appear in a table.
Use the Toggle under Active to enable and disable the intervention level.
Select New to create a new level.
Create a New Intervention Level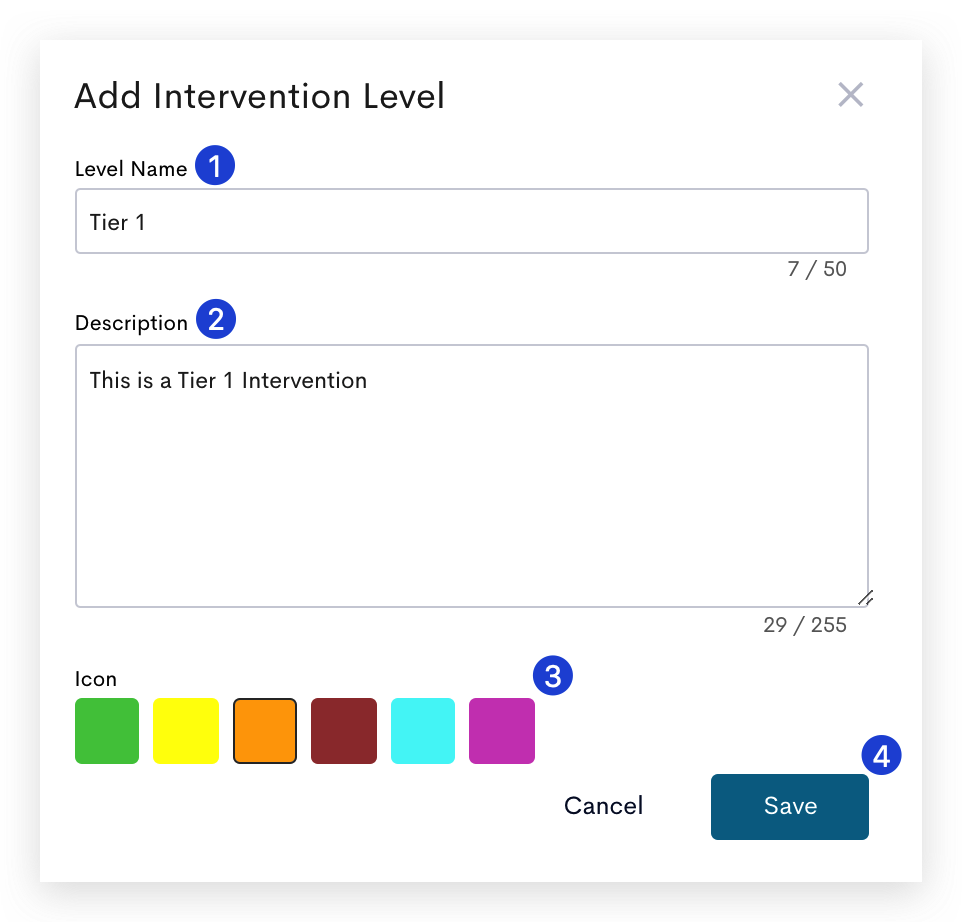 Enter a Level Name for the new Intervention Level.
Enter a Description. This provides context for what the Intervention Level is for.
Select an Icon color for the level.
Select Save. The new level is added to the table.
Next Steps
To learn more, visit the Intervention Configuration manual.