Upload Tools allow users to manually run a validation, import, or modify an upload. This provides users with the option of immediately interacting with the file rather than waiting for the nightly sync.
Required Permission: Upload Tools Management
Where to Start

Go to Uploads.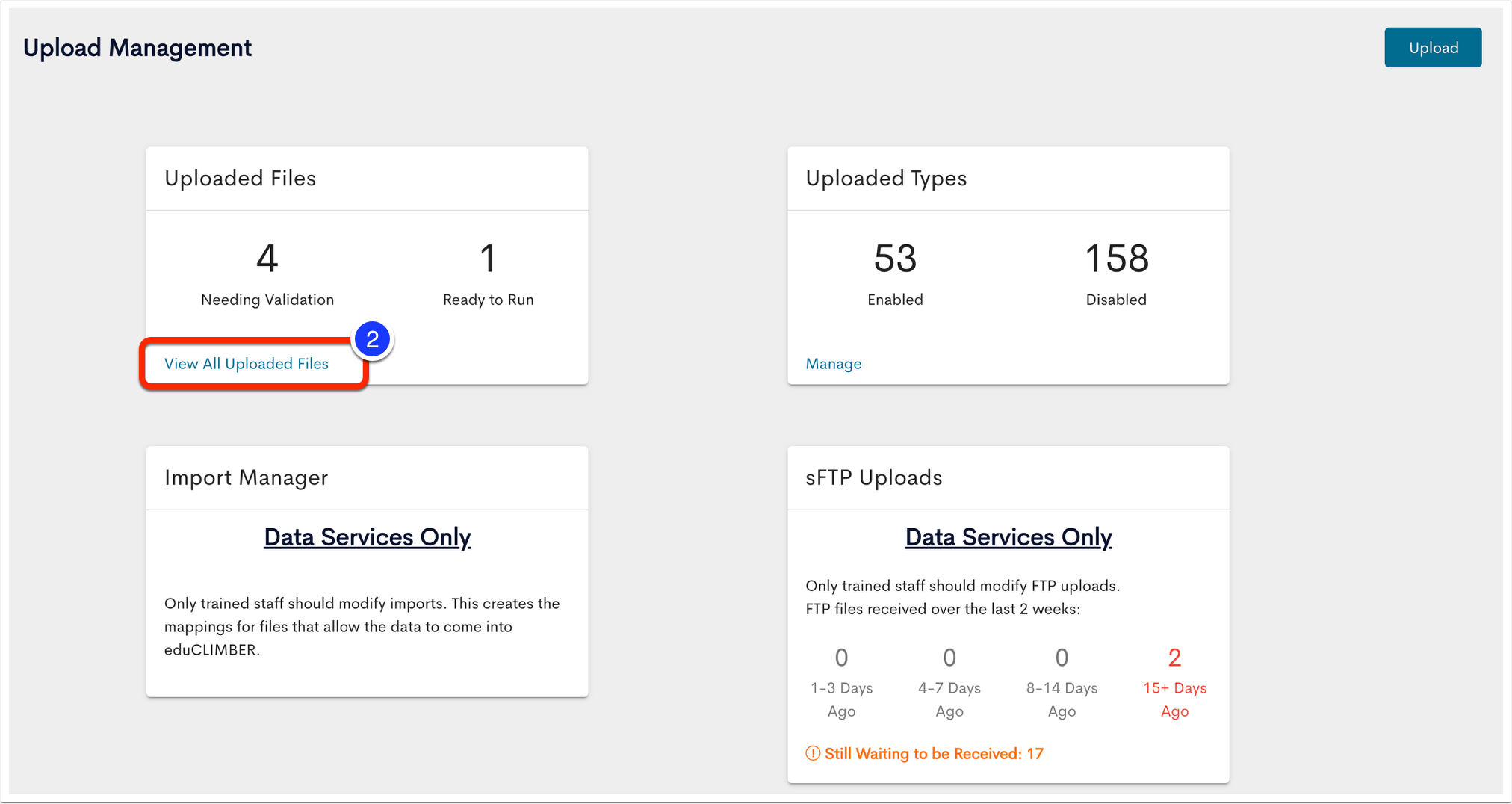 Select View All Uploaded Files.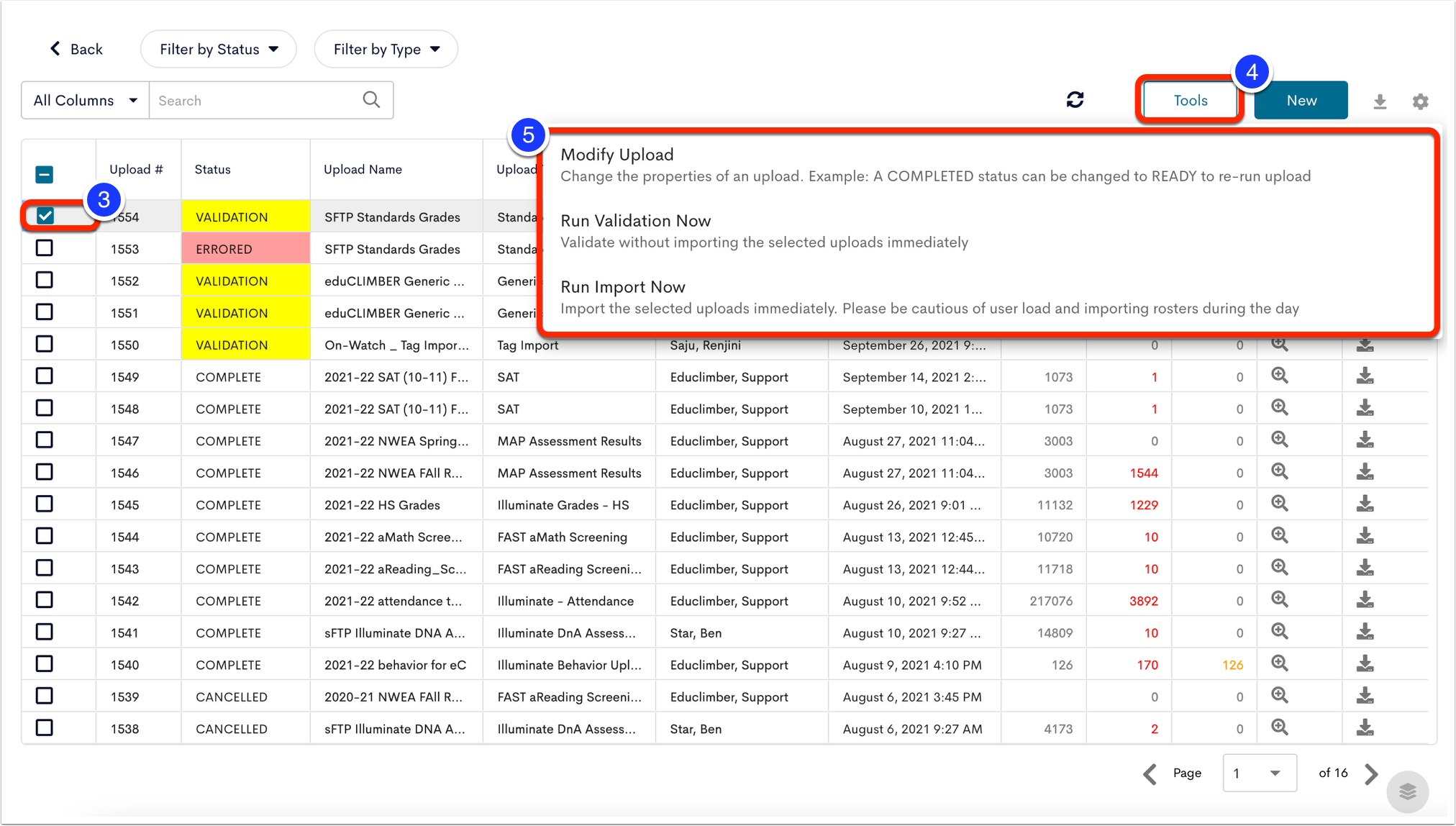 Use the checkboxes to select an import.
Select Tools.
Choose to:

Modify Uploads - Change the properties of an upload.
Run Validation Now - Validate without importing the selected uploads immediately.
Run Import Now - Import the selected uploads immediately.