The Undefined Upload Type is designed to allow districts to securely send data that is not available to upload via an existing importer. Once the file has been "uploaded", the Data Services Team can either create a Custom Importer or match the file to an existing importer to properly import the data into the district's eduCLIMBER.
Before you Begin
Verify an Upload Type is not already available for the needed dataset. 
Upload the File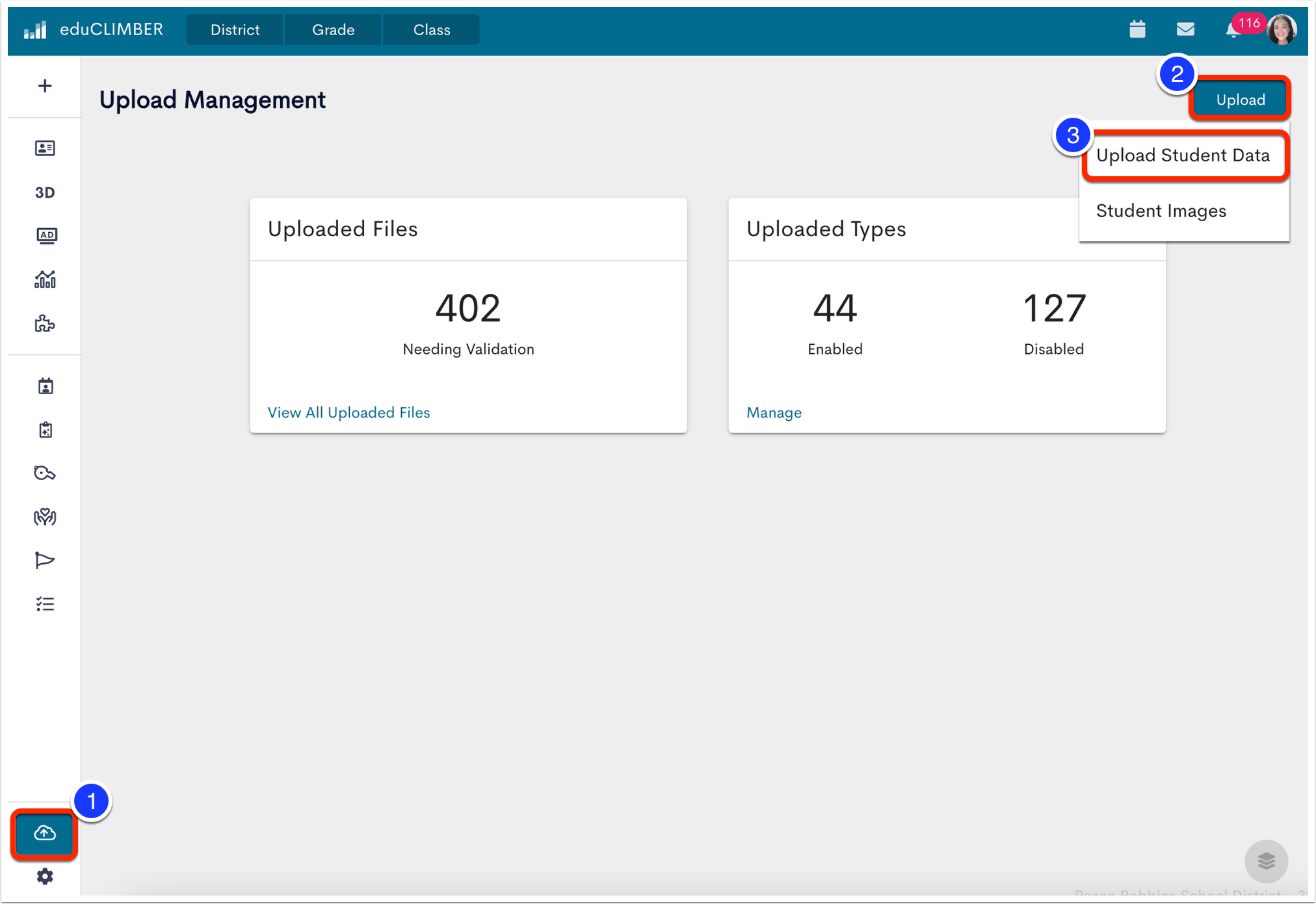 Go to Uploads.
Select Upload.
Select Upload Student Data.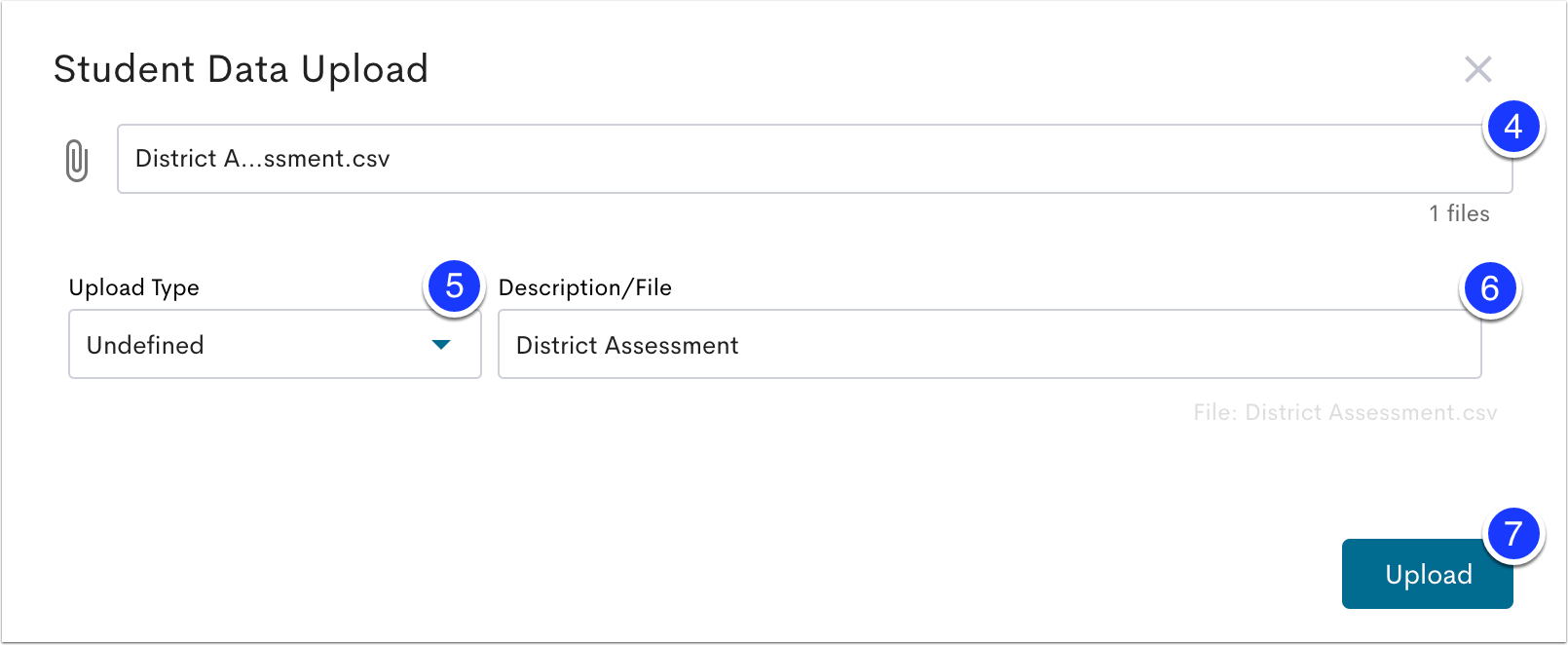 Select file.
Select Undefined as the Upload Type. 
Update the Description as needed. 
Select Upload. 
Next Steps
To learn more about Uploads, visit Uploads Overview.