Meetings
New
Drag and Drop Agenda Items

Users can now re-order a meeting's Agenda Items by drag-and-dropping them using the 6 dot button. Take a look at Creating a Meeting Agenda to learn more.
Performance Bands
New
FastBridge 2023-2024 Performance Bands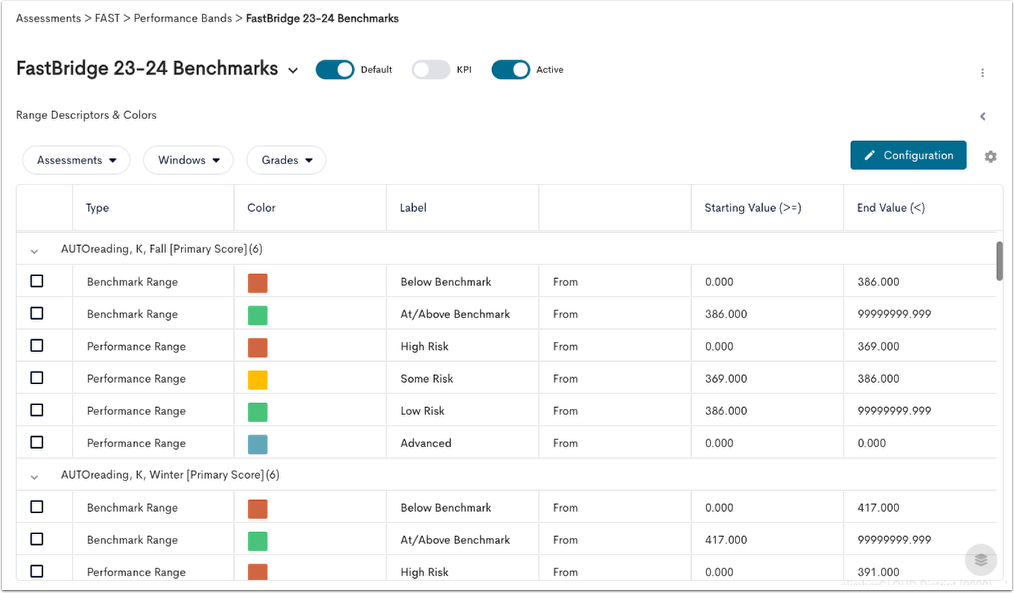 The 2023-2024 FastBridge Performance Bands are now available for district's using FastBridge and eduCLIMBER. This will be the default Performance Band set for the 2023-2024 school year. Take a look at Pre-Made Performance Band Sets to learn more.