Score Details provide insight on metrics other than the Primary Score of an Assessment, such as %ile rank or Accuracy. Score Details can be viewed by individual student or by group. This lesson will guide users through accessing Score Details in eduCLIMBER system.
Where to Start

Use the District, Grade, or Class tab to generate an academic search.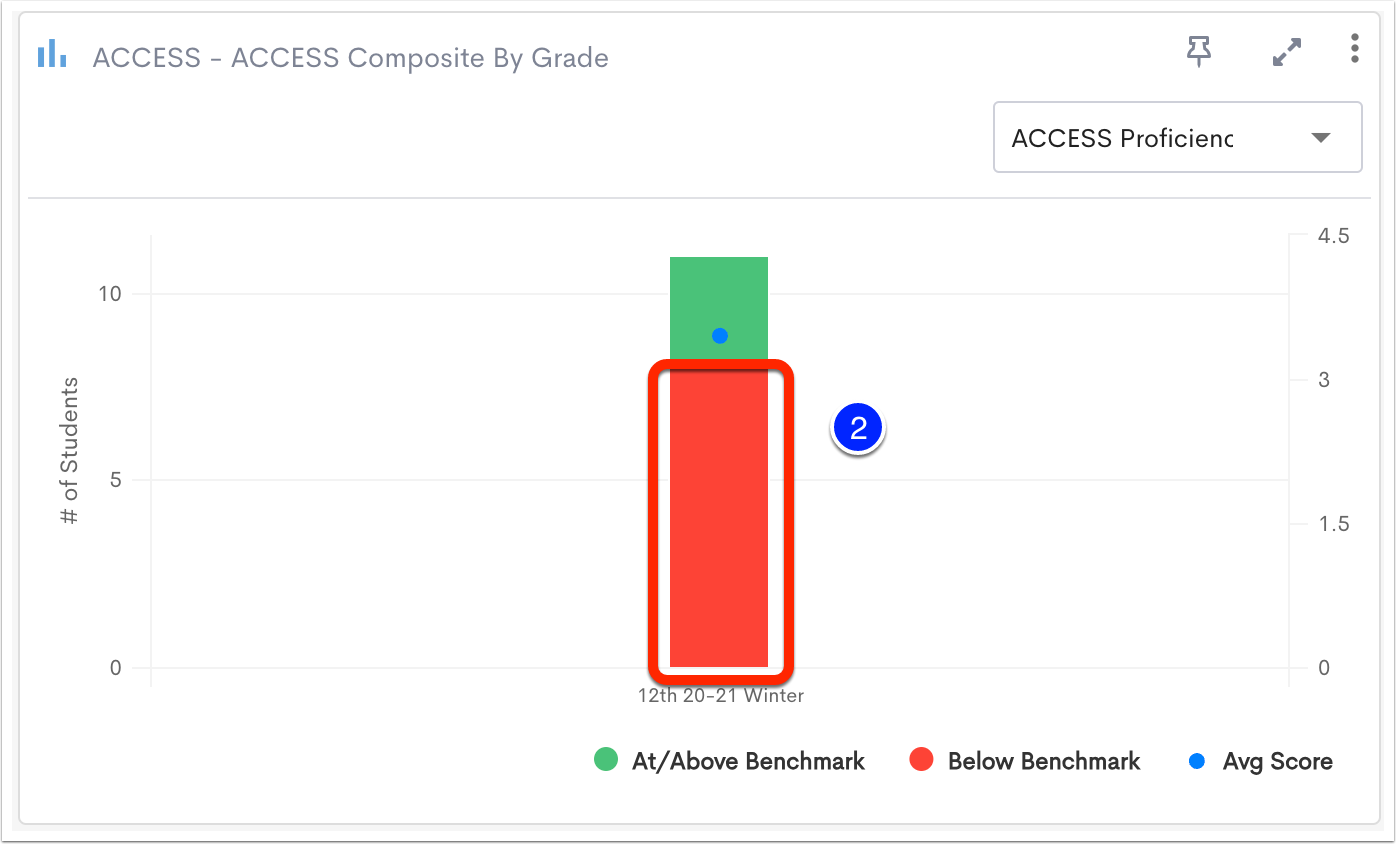 Select a portion of a bar chart to drill down into that section's data.
View Score Details for an Individual Student
Select a student's primary score to view their Score Details.
View Score Details for a Group of Students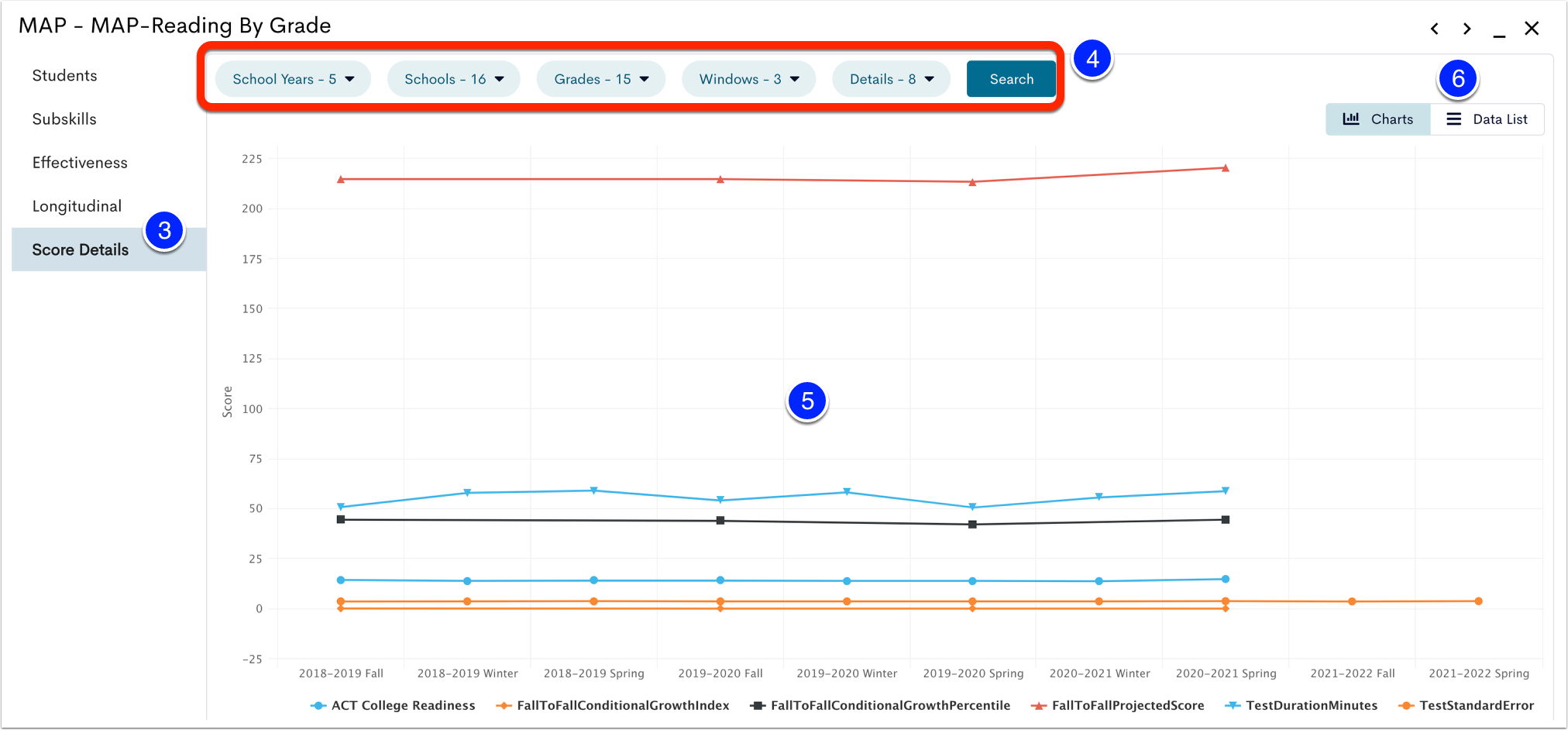 Select Score Details.
Use the filters to add or remove search parameters.

The search parameters associated with the selected bar display as default.

Score Details for the student group appear in the chart.
Use the buttons to switch between Charts and Data List view.
Next Steps
Now that you've learned about visualizing Score details, take a look at Visualizing Subskill Assessments.