Using the Updated Interface? Click here to view your help document
In this lesson you will learn how to generate correlation coefficients and scatter plots from data walls.
Where to Start
From viewing charts under the "Grade" or "My Class" tab, select "Data Wall" on the left side-bar: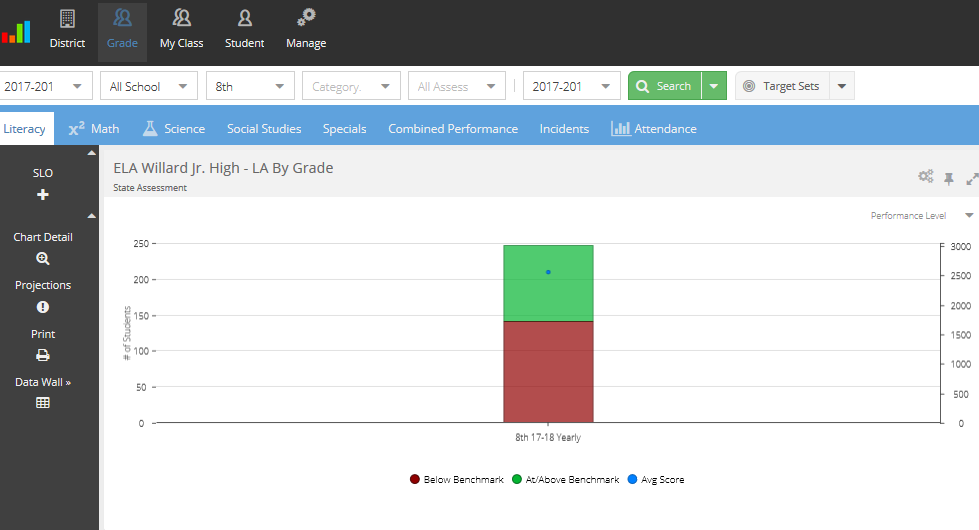 1. Create a scatter plot from the data wall by clicking the down arrow in the window of the first assessment on the scatter plot. Be sure to click the down/expand arrow next to the Term of the assessment.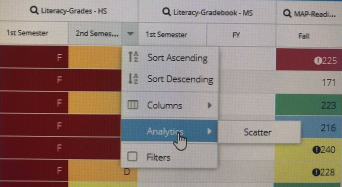 2. Click "Analytics," and select "Scatter".
3. You will see this assessment added to your "Dynamic Scatter" window.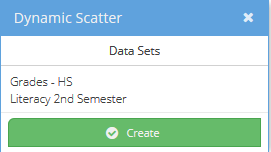 4. Add the second assessment to the scatter plot in the same manner as the first assessment. Two assessments will appear in the Dynamic Scatter wizard: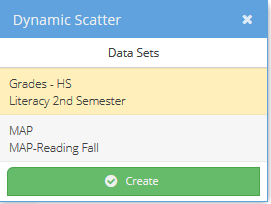 5. Click the "Create" button to create the scatter plot.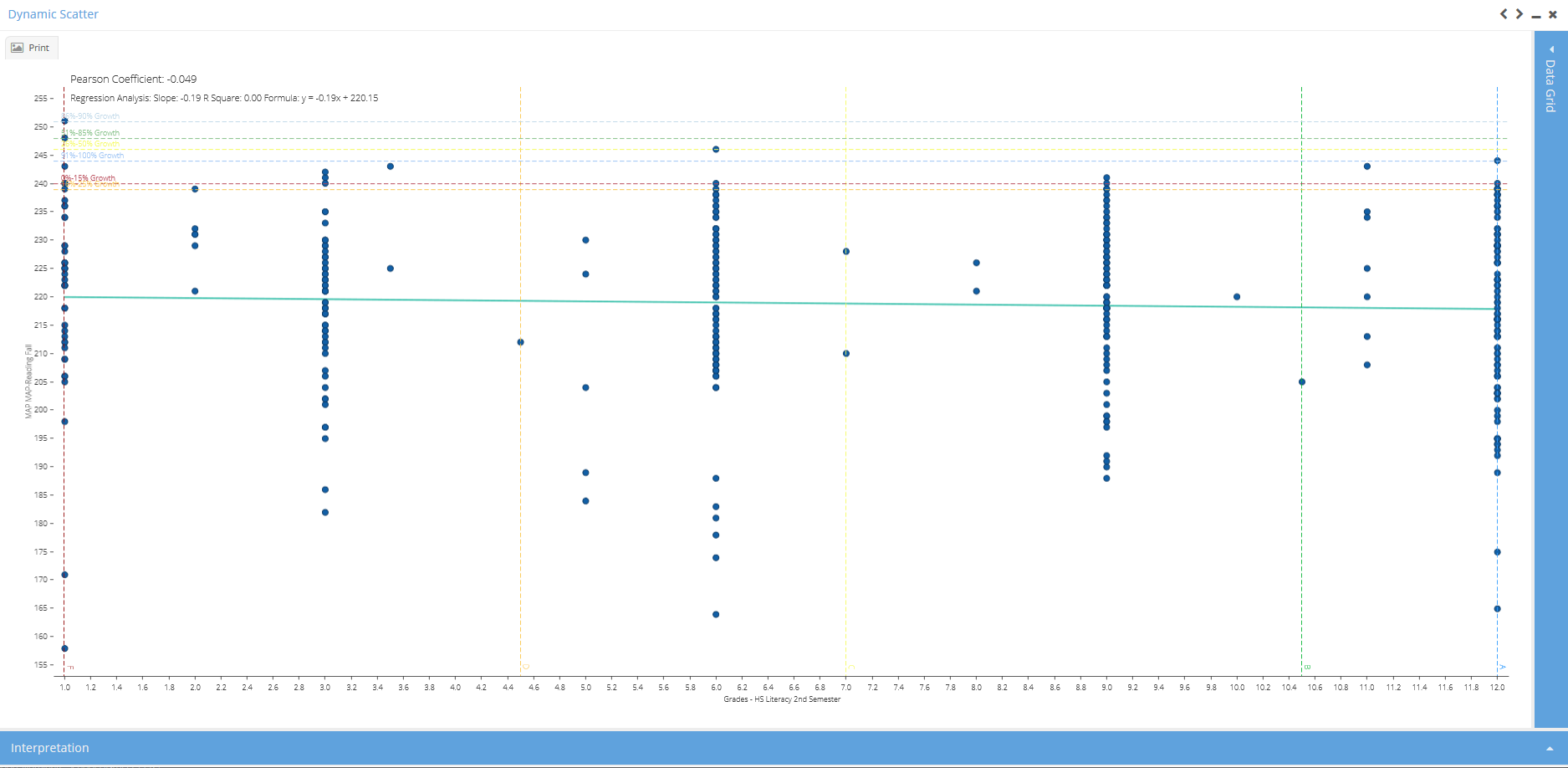 6. The scatter plot and the correlational coefficient will now appear in the upper left corner.
Hover over any point to see the student details.
Expand the Data Grid (to the right) to see individual student data points.
Expand the Interpretation (at the bottom) for a summary of the scatter plot.
What Does My Scatter Plot Tell Me?