Using the Updated Interface? Click here to view your help document
In this lesson, you will learn to add and remove configurations to display score details on a Data Wall.
Where to Start

Click Add Details in the left side menu when viewing a data wall
Adding Score Details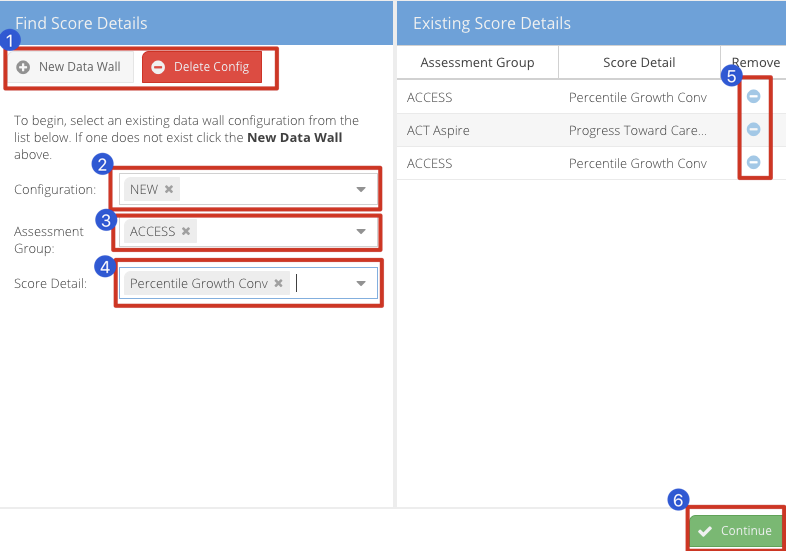 Create a new data wall configuration or delete the configuration
Verify the selected configuration or select a different one
Choose the Assessment Group
Choose the Score Detail
Remove any score details
Click Continue to save and apply
Next Steps
Now that you've learned how to add a score to a data wall, take a look at Creating a Custom Data Wall.