Still using our Classic Interface? Click here to view your help document
This lesson will guide you through viewing the Effectiveness report in the eduCLIMBER system.
Where to Start

Run a search from the District, Grade, or Class tab.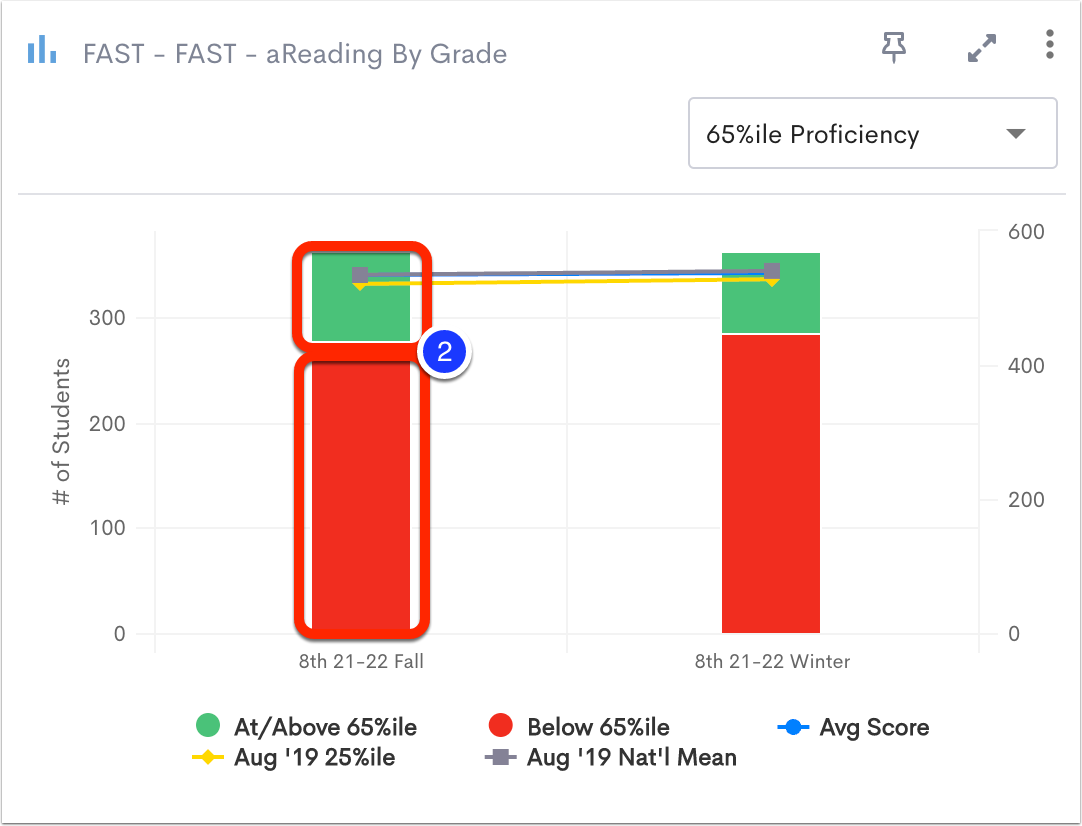 Select a section of the graph to drill down into the Assessment Details.

Select Effectiveness.
Use the dropdown menus to select the Starting Window, End Window, and Performance Measure.
Select Search.
Select the Flashlight to see the percentage of students who have moved up, stayed the same, or moved down a Performance Band.
Select the Printer to print the chart.
Hover over a section of the graph to view the growth percentage of students from the starting to end window.
Select a section of the graph to view the list of students in that section.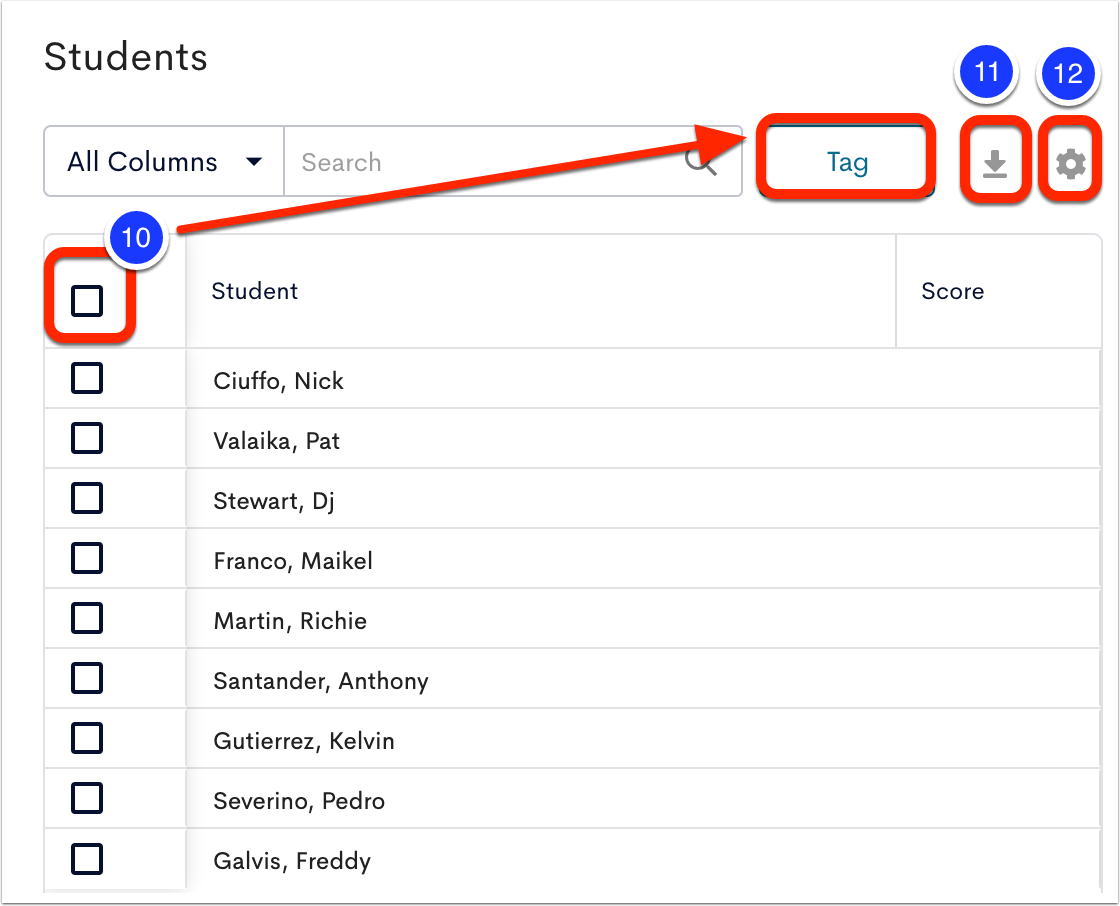 Use the checkboxes to select students, then select Tag to create or add an existing Tag to the selecting students.
Select the Arrow to download the student list.
Select the Gear to add any of the following columns to the list: School, Grade, Gender, Ethnicity, Hispanic, Ell, and Meal Status.