Still using our Classic Interface? Click here to view your help document
In this lesson, you will learn to add and remove pins within a collection.
Where to Start

Click the yellow Collections tab on your dashboard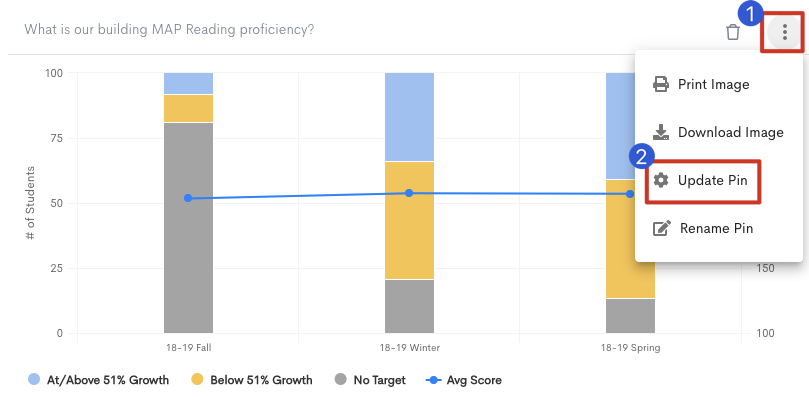 Click the 3 dot menu at the top right of any chart
Update Pin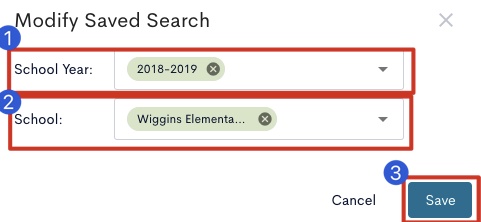 Change, add, or remove school years
Change, add, or remove schools
Save to apply
Next Steps
If you'd like to learn more about eduCLIMBER, check out a manual on General Lessons.