Still using our Classic Interface? Click here to view your help document
In this lesson, you will learn to view Rate of Improvement charts to determine if a student is On-Track.
Where to Start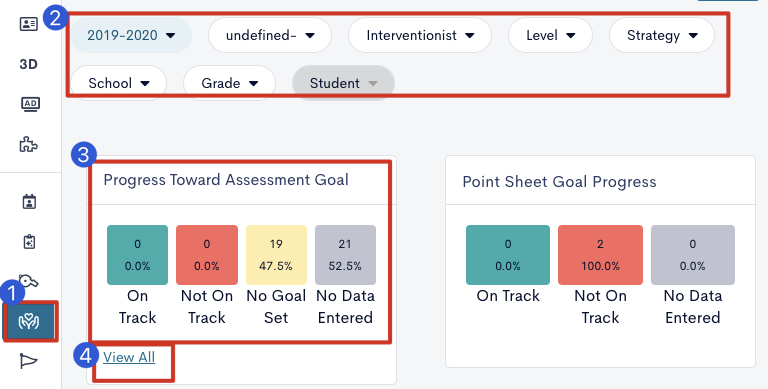 1. Click the Interventions button.
2. Select any filters needed.
3. The Progress Toward Assessment Goal areas will update as filters are added.
4. Click "View All" to view a chart of the data.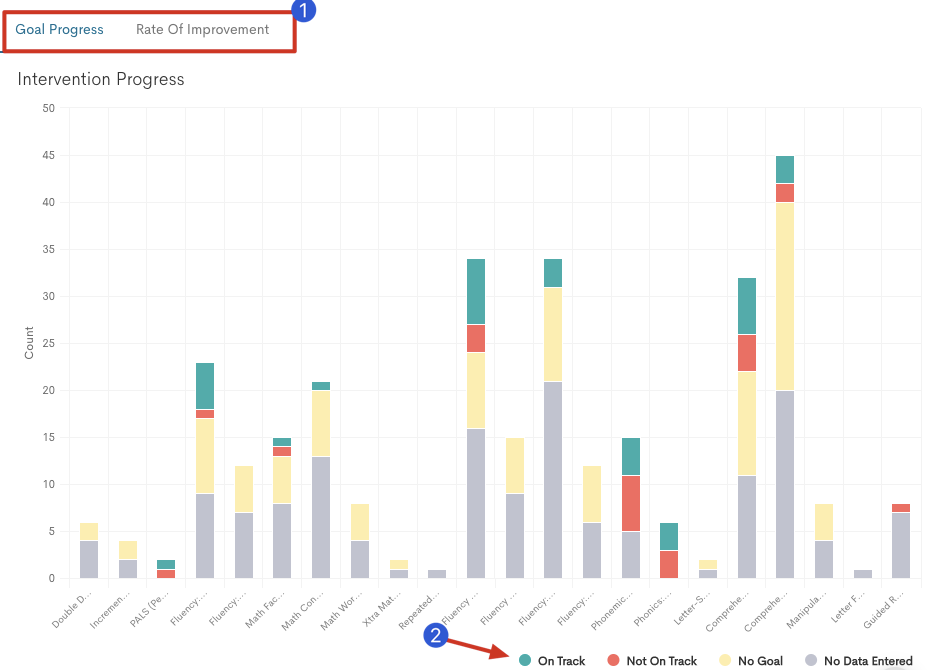 1. Toggle between Goal Progress and Rate of Improvement.
2. A key is provided at the bottom.
On-track and not on-track is being calculated from the ROI. On-track is defined as ROI >= the goal ROI. If there is no goal defined or no intervention attached to the probe, then that information will not be included in the calculation. To have all of your students appear in the On-Track chart, you would need to ensure all students with an intervention probe are assigned as being in an intervention in eduCLIMBER. You will also need to ensure those students have a goal within the probe.