Still using our Classic Interface? Click here to view your help document
This lesson will guide you through changing the heading colors on PDFs in your eduCLIMBER system.
Where to Start

As the site administrator, customize the district eduCLIMBER system. This includes setting preferred colors on PDFs. Follow the steps below to have the preferred color settings applied on PDFs:
Go to System Configuration.
District Settings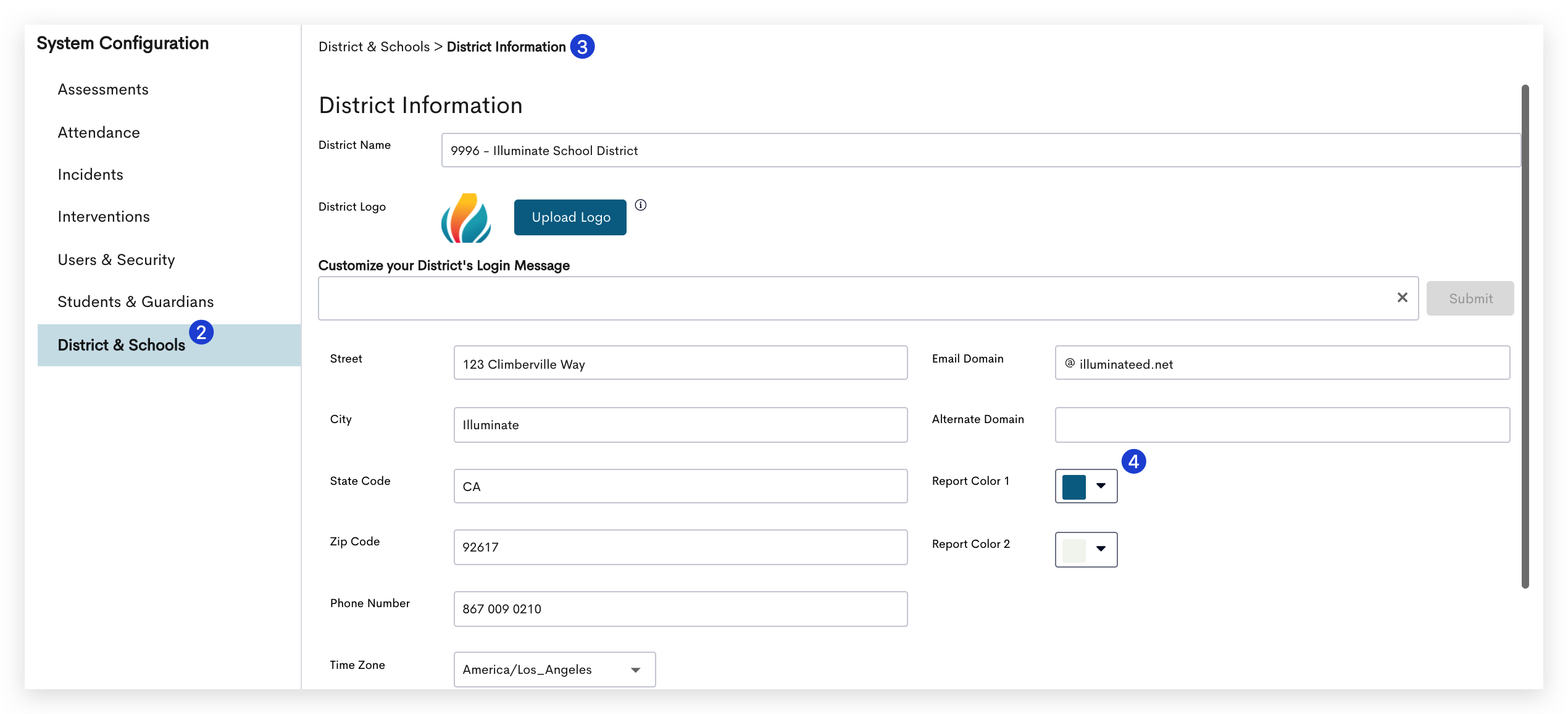 Click District & Schools.
Click District Information.
Click to change Report Color 1 and Report Color 2
Next Steps
To learn more about different configurations in eduCLIMBER, take a look at the System Configurations manual.