This lesson will guide you through adding and viewing student comments in your eduCLIMBER system. Public student Comments are available to any user that has access to the student.
Still using our Classic Interface? Click here to view your help document
Where to Start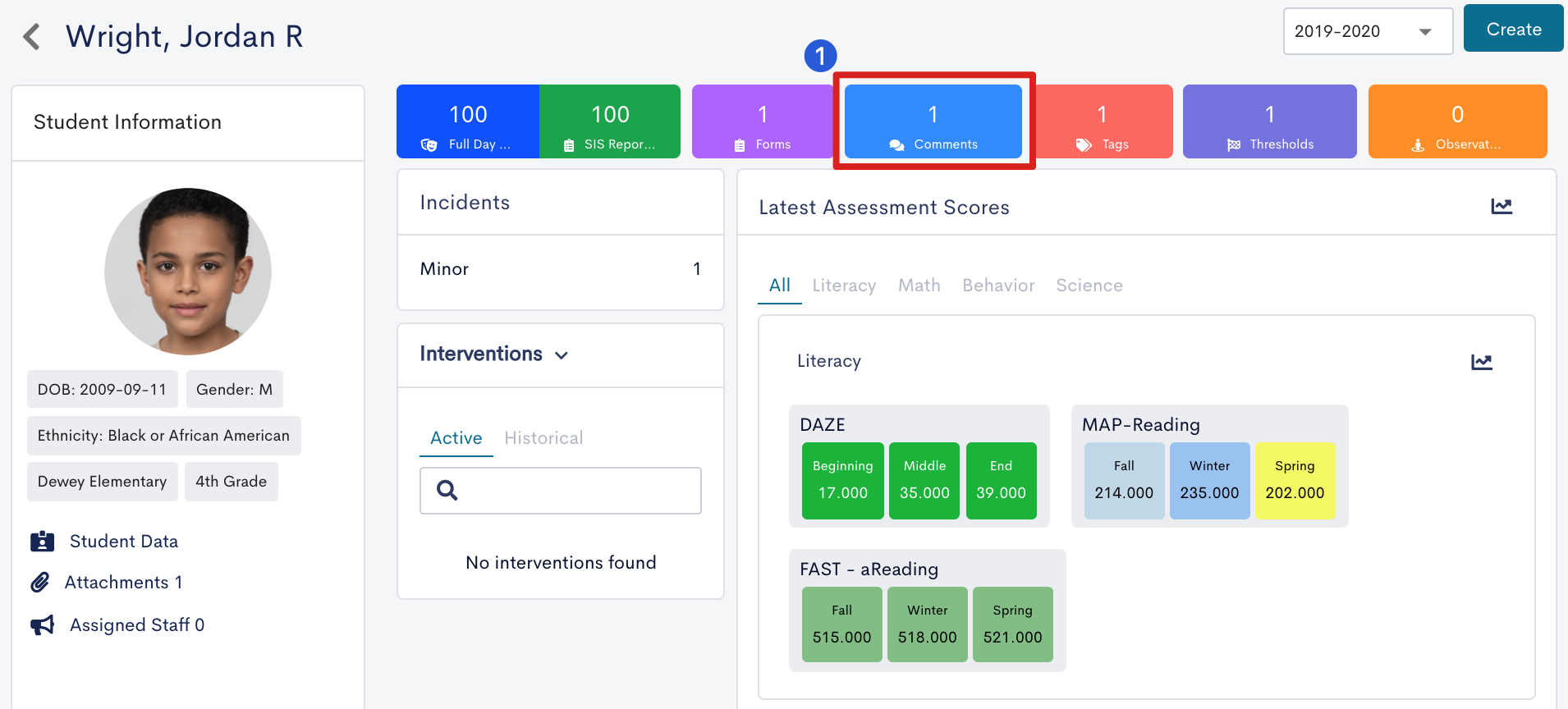 Navigate to a Student Profile. Select the Comments tile to view all public comments for that student.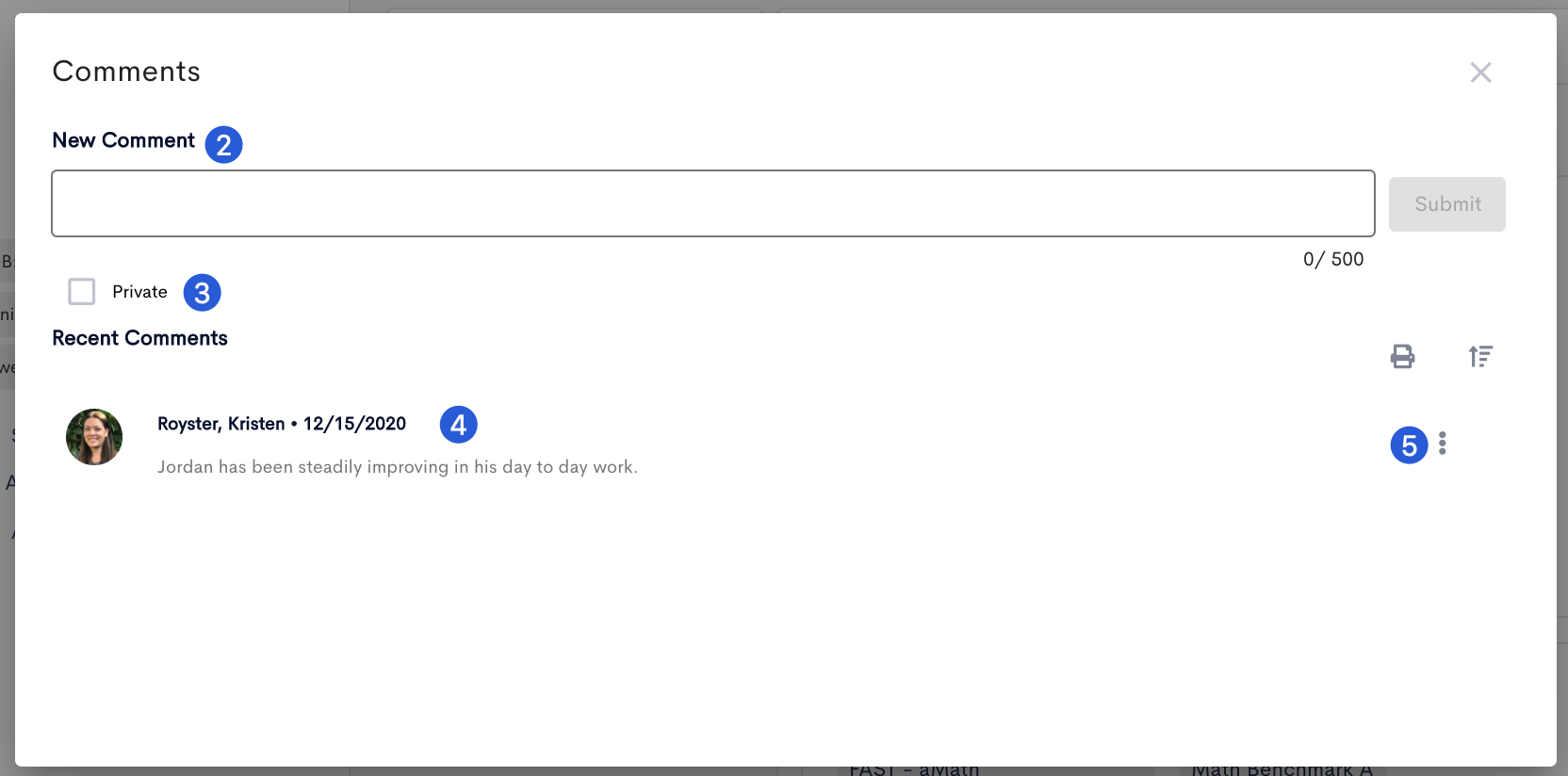 Use the New Comment field to enter a new comment for the student. Select Submit after entering in a comment to save it to the student's Comments.
Select Private to mark the new comment as private. This means only the creator of the comment is able to access it.
Any existing public comments are listed below.
Select the three dot menu to Edit, Delete, or Reply to the selected comment.
Comments may only be deleted by the users who created the comment. Please note that after deleting a comment, the comment still lives on the backend of eduCLIMBER per FERPA regulations.
Next Steps
To learn more about the features of the Student Profile, take a look at the Student Profile manual.