Still using our Classic Interface? Click here to view your help document
In this lesson, you will learn to access a student's fidelity scores.
Where to Start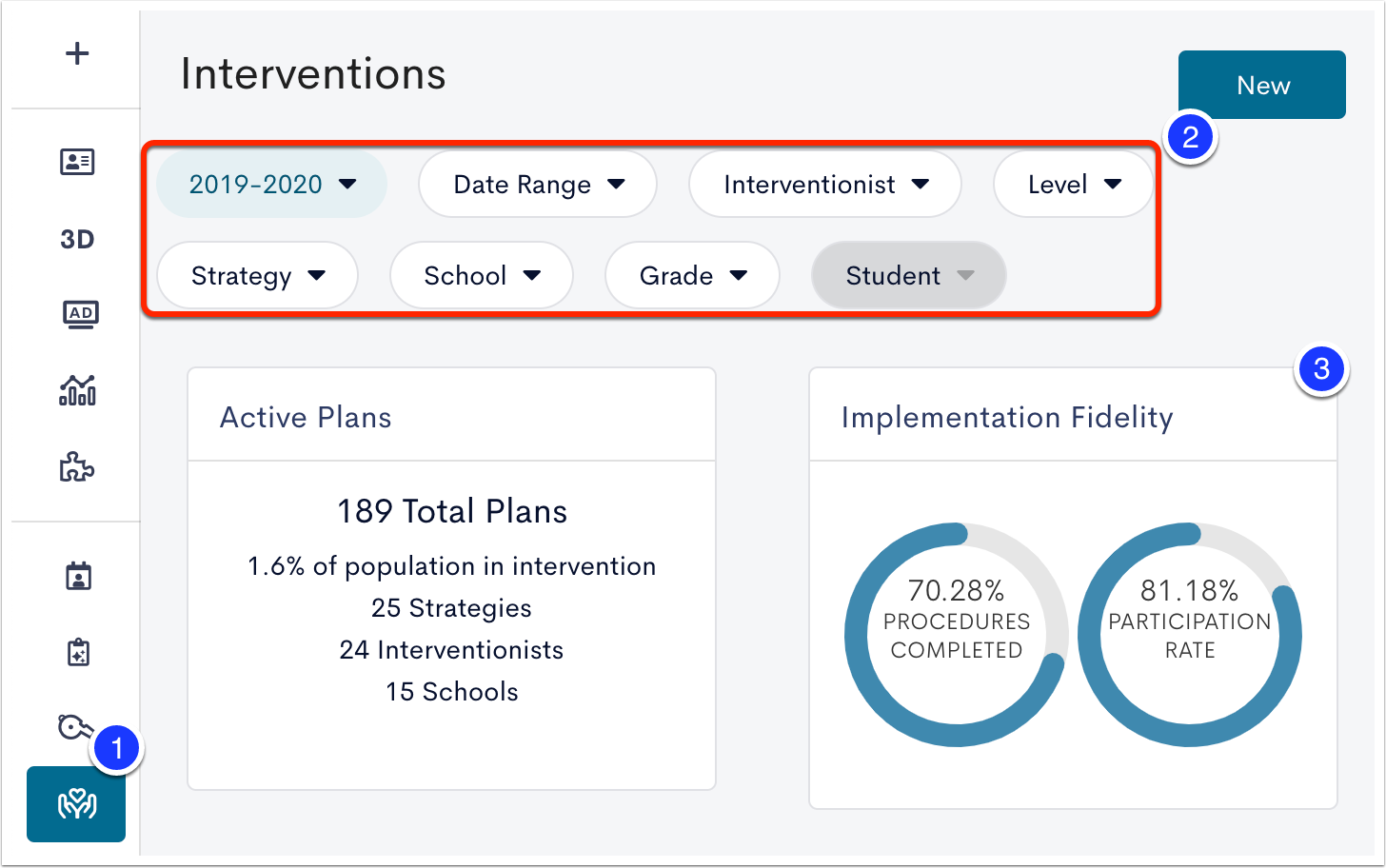 Select the Interventions icon.
Use the dropdown to filter data.
The fidelity charts will update as changes are made to the search filters.