Still using our Classic Interface? Click here to view your help document
In this lesson, you will learn how to assign behavior intervention templates to a student(s).
Where to Start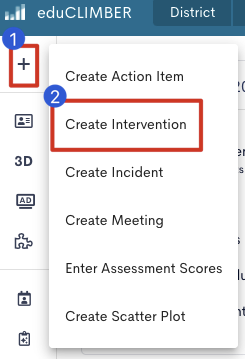 Click the + icon on your dashboard.
Click Create Intervention.
Adding Students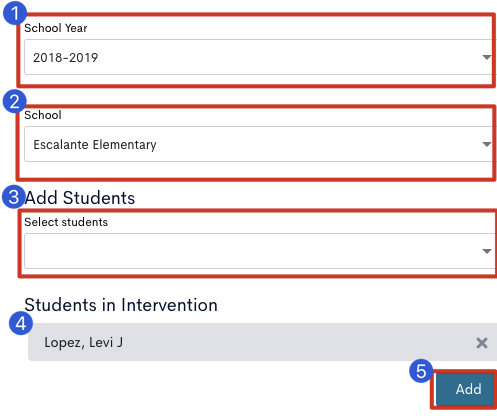 Select the Year to select students from .
Select the School to select student from.
Click the drop down to scroll through a list of students to choose from or start typing a student's name.
All selected student will be listed here.
Once all student have been selected, click Add.
Add Intervention Details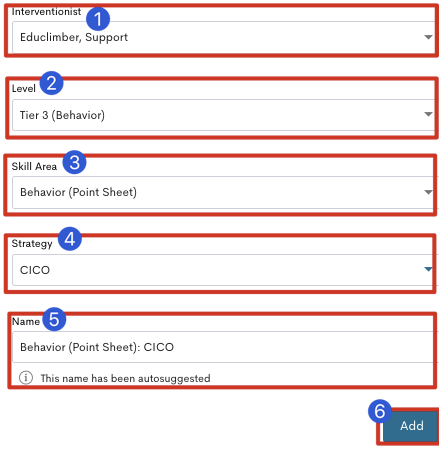 By default, the logged in account will be set as the interventionist, but this can be changed by clicking the drop down.
Select the intervention Level.
Select the Skill Area.
Select the Strategy.
Enter a Name for the intervention. One will be autosuggested, but it can be changed by typing into the text box.
Click Add once finished.
Create an Intervention Schedule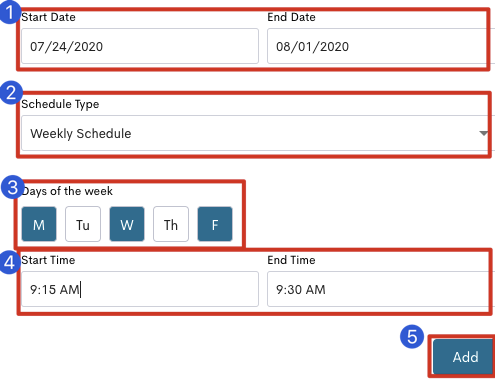 Set the Start and End date of the overall intervention.
Select the Schedule Type (Weekly, Block, or As Needed) .
Select the day(s) of the week the intervention will take place.
Select the start and end time of the intervention.
Click Add once complete.
Create the Point Sheet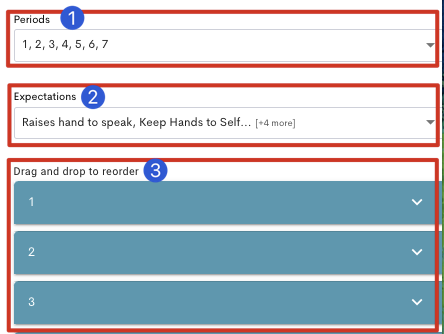 Select the periods the student will be monitored.
Select expectations of the student.
Drag and drop to reorder.
Edit Period Expectation Specifics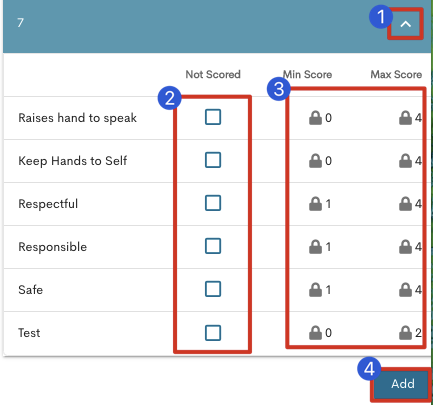 Click the drop down arrow on the right of each period row to edit the expectations of that period.
Checkbox "Not Scored" if the student should not be scored on that expectation during this period.
Define the Min and Max Score (this may already be entered and locked by a district admin).
Click "Add" once finished with this period .
Final Save

When finished with the intervention, click Save; once the intervention has been created, a "Success" screen will appear.
Next Steps
Now that you've learned how to assign behavior intervention templates to a student(s), take a look at Entering Behavior Intervention Scores.