Still using our Classic Interface? Click here to view your help document
In this lesson, you will learn how to add Academic Probes to a new or existing assessment.
Adding Academic Probes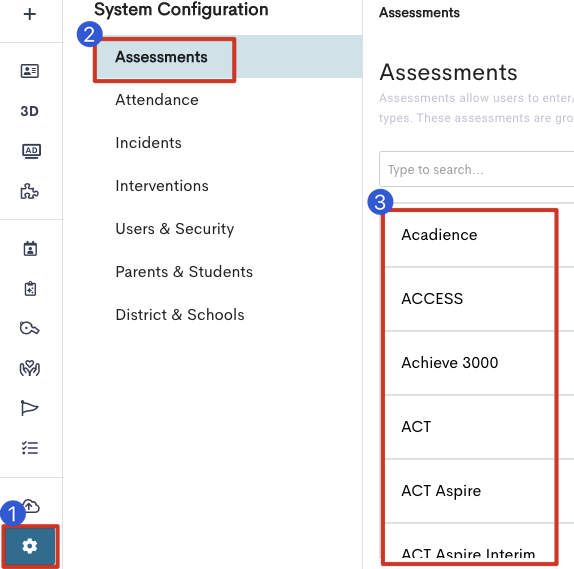 1. Click System Configurations.
2. Click Assessments.
3. Select an existing assessment group (or create a new assessment).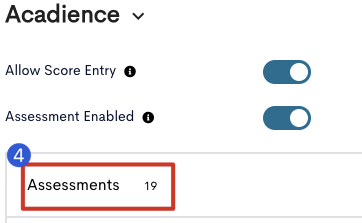 4. Click the Assessment tab.

5. Click the drop down arrow for the assessment that should be/also be a probe.
6. Choose Progress monitoring OR Standardized + Progress Monitoring.