Still using our Classic Interface? Click here to view your help document
In this lesson, you will learn how to set a new Attendance Type.
Where to Start

Open System Configuration.
Set an Attendance Type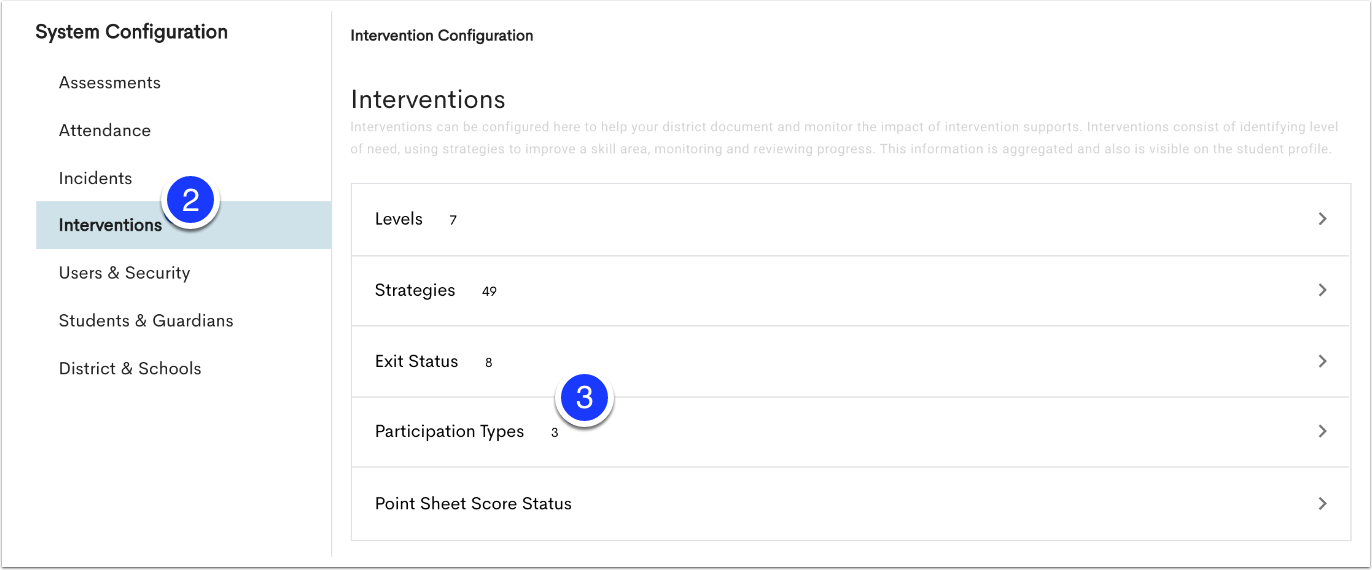 Select Interventions.
Select Participation Types.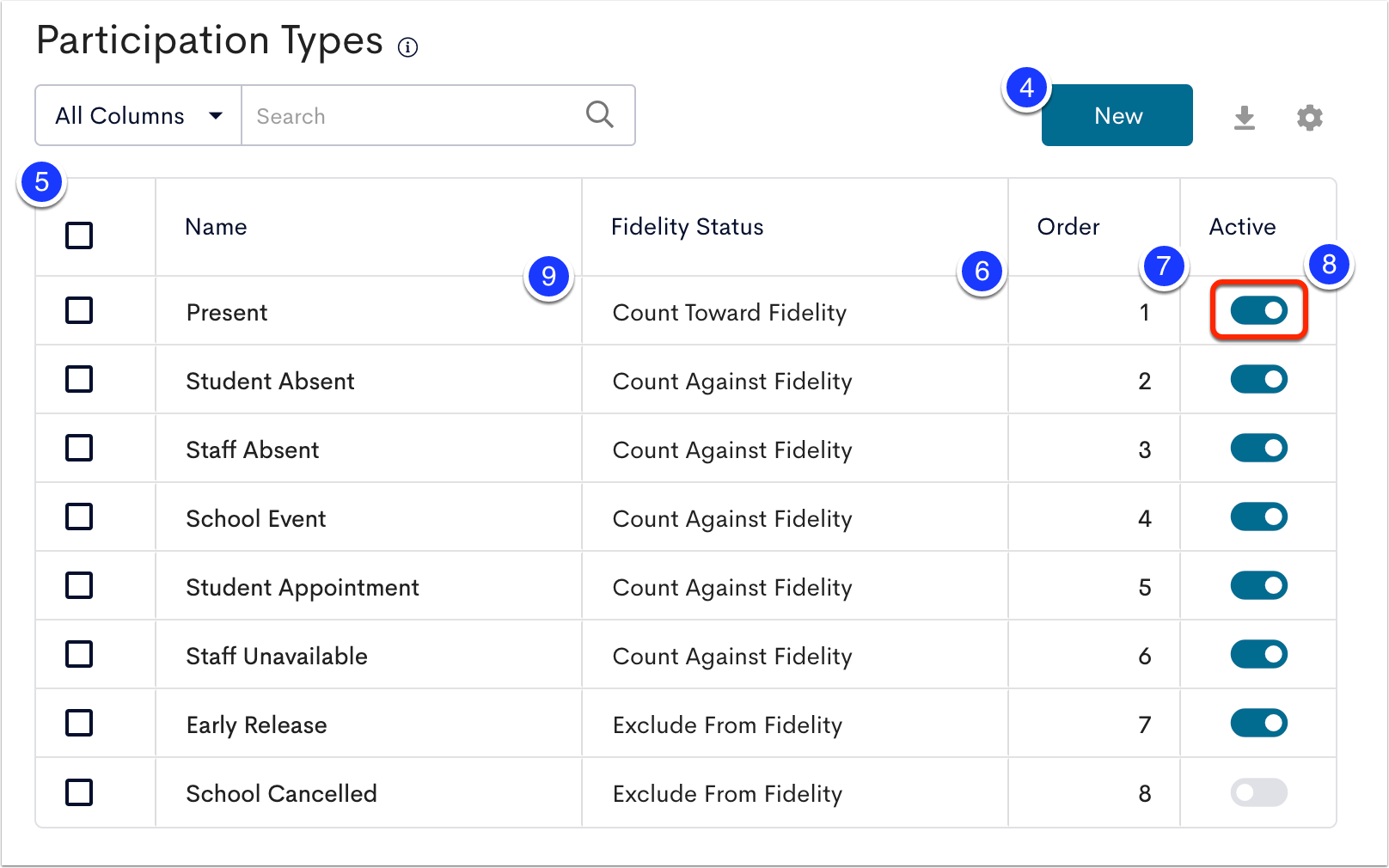 Select New to create a Participation Type.
Use the checkboxes to select and delete a Participation Type.
Existing Participation Types will appear in the table. Double-select a name to update it.
Double-select an existing fidelity status to update it.
Double-select a Participation Types order to update it. This order will apply here and when taking intervention participation.
Use the slider to activate or deactivate the Participation Type.
Next Steps