Still using our Classic Interface? Click here to view your help document
In this lesson, you will learn to enter probe scores for an intervention.
Needed when not uploading probe data into eduCLIMBER.
Where to Start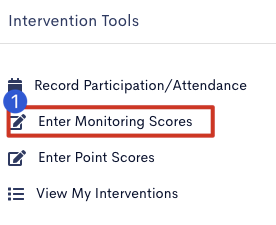 1. Click Enter Monitoring Scores located in the Intervention Tools module on the dashboard.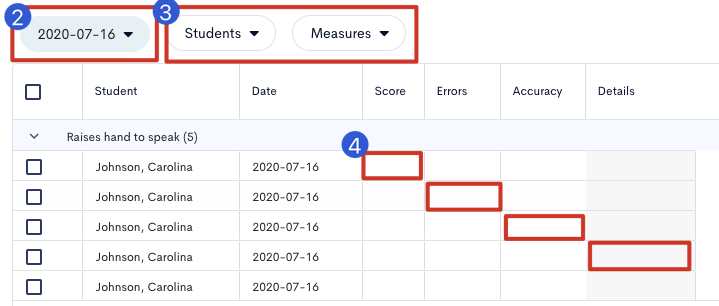 2.
Required
: Select a
date
to enter scores for.
3. Optional: Select a specific student and measure. If one is not selected, all will be displayed 4. Double click the empty boxes to enter a value for that column/row.