Still using our Classic Interface? Click here to view your help document
In this lesson, you will learn to locate the intervention details.
Where to Start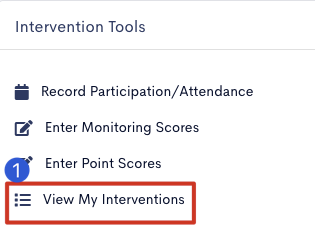 1. Click View My Interventions located in the Intervention Tool module on your dashboard.

2. Select the intervention group.
3. Click directly on the title of the intervention in the left side menu.
4. Each tab provides a view of the different intervention details.