Still using our Classic Interface? Click here to view your help document
In this lesson, users will learn how to access Progress Monitoring data from the action menu.
Where to Start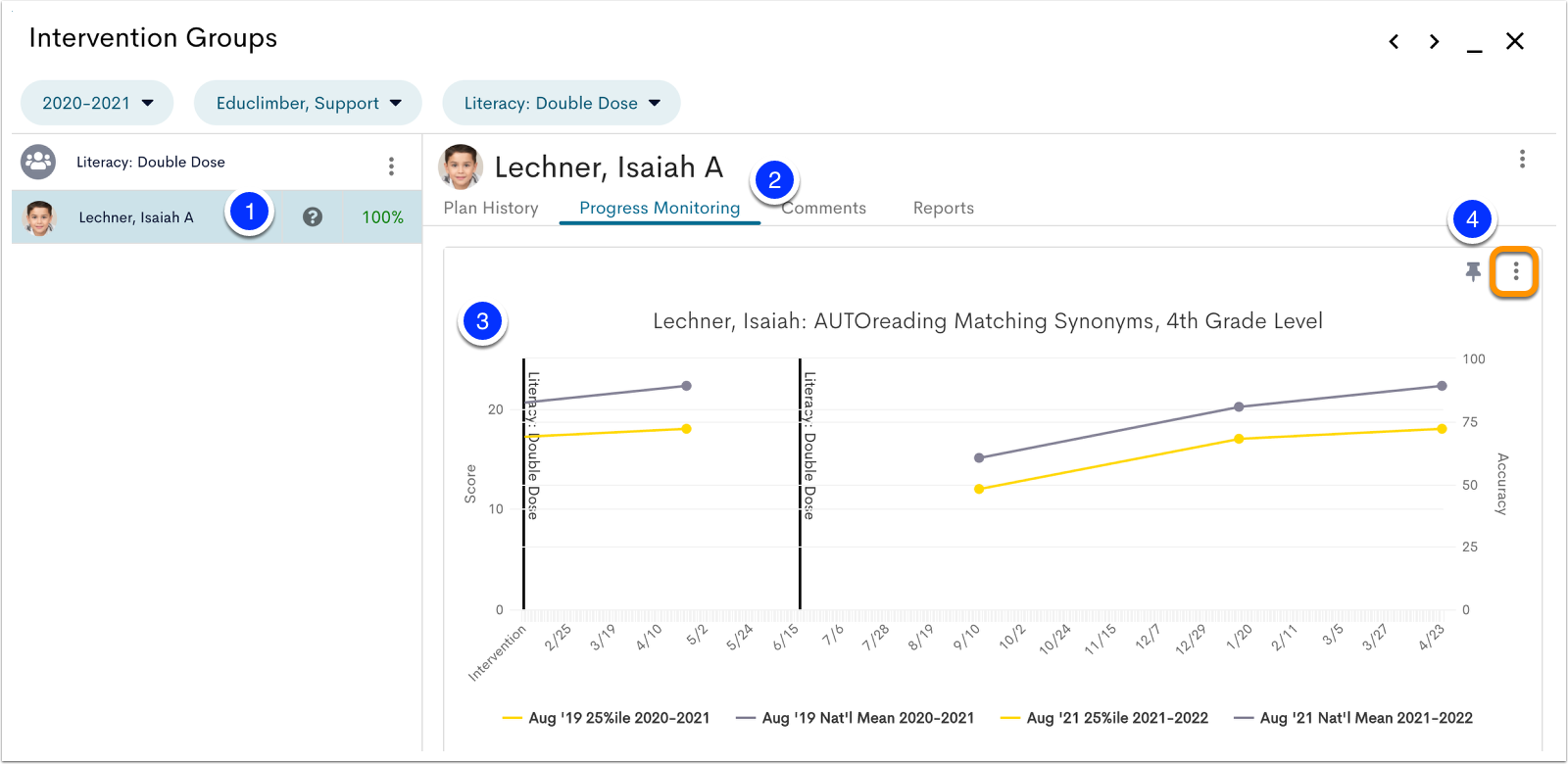 Choose a student to view progress monitoring data for.
Select the Progress Monitoring tab.
Any already entered scores will automatically generate a graph.
Expand the graph, print, modify the measure, or enter scores by selecting the 3 dot menu.