Still using our Classic Interface? Click here to view your help document
This lesson will guide you through reviewing threshold results in your eduCLIMBER system.
Where to Start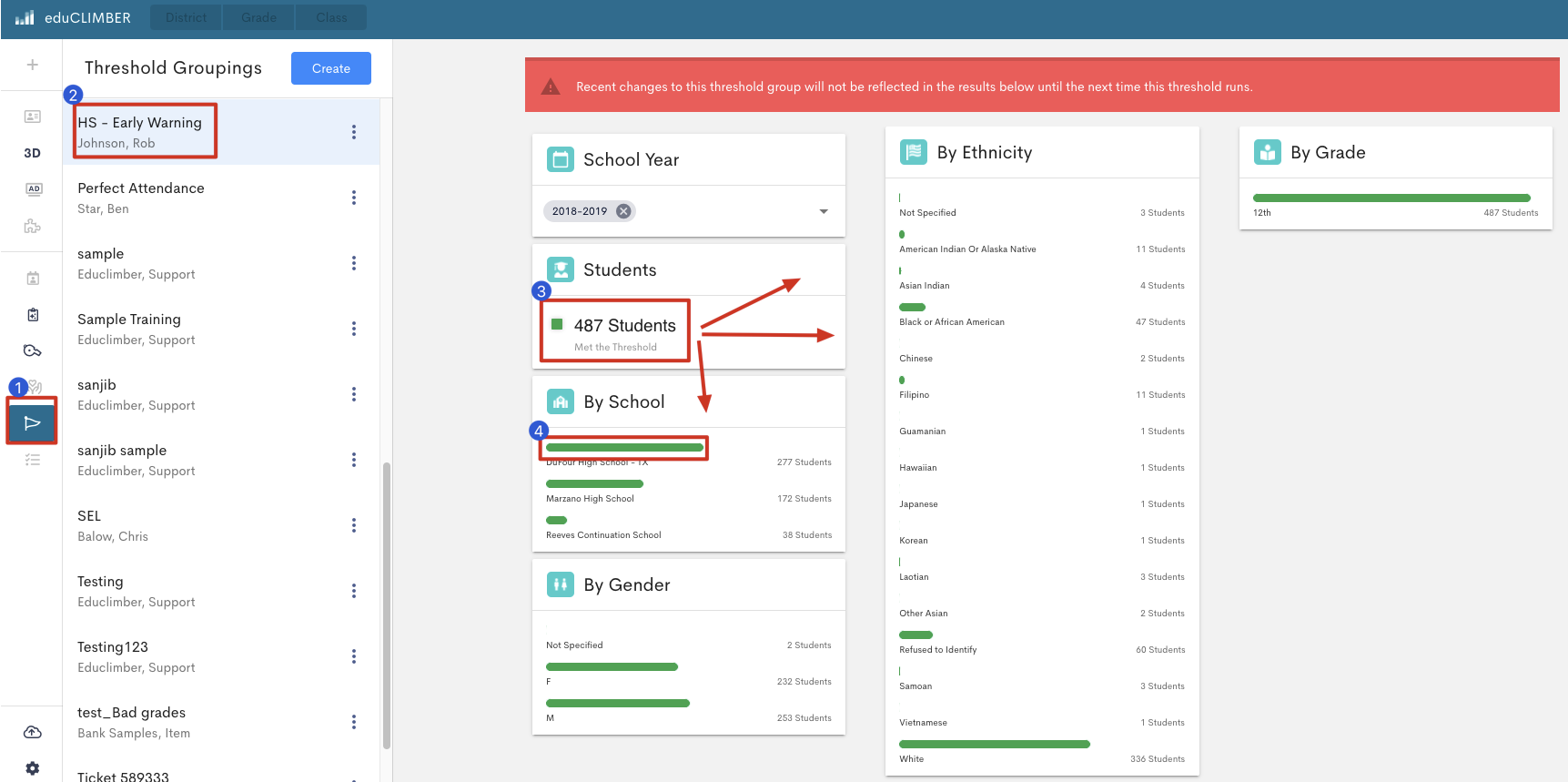 At anytime, you can view the results of the threshold - start by clicking the threshold flag icon.
Find the threshold of your choice.
The total number of student who met the threshold will appear under Students.
Those students are separated by School, Gender, Ethnicity, and Grade. Click on any green horizontal bar to see a list of those students.