Still using our Classic Interface? Click here to view your help document
This lesson is to get you logged into eduCLIMBER without needing to always remember your district ID number.
Before You Get Started
You will need to know your eduCLIMBER District ID number that was provided to your district when you setup your eduCLIMBER system.
Where to Start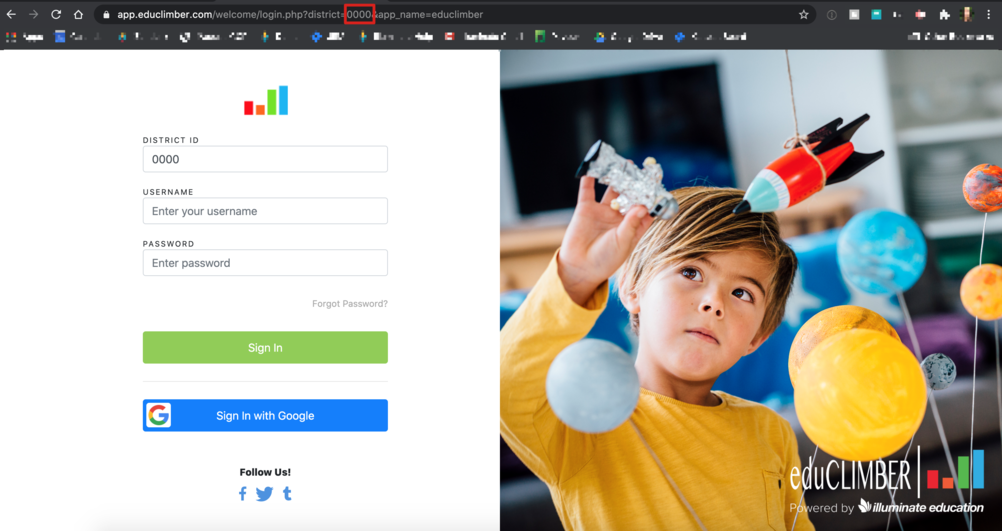 Go to http://bit.ly/easy_eC_login.
Replace 0000 in URL (highlighted in red) with your 4-digit District ID and select Enter.
If using Google Single Sign On, select Sign in with Google.
If not, enter username and password, and select Sign In.
Next Steps