Still using our Classic Interface? Click here to view your help document
In this lesson you will learn how to generate correlation coefficients and scatter plots from data walls.
Create a Scatter Plot from your Dashboard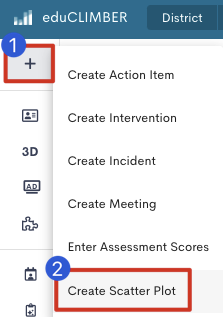 Click the "+" button in the left side menu on the dashboard.
Click Create Scatter Plot.
Create a Scatter Plot from a Data Wall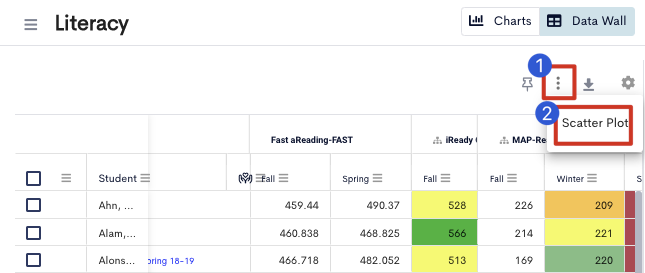 Click the 3 dot menu.
Click Scatter Plot.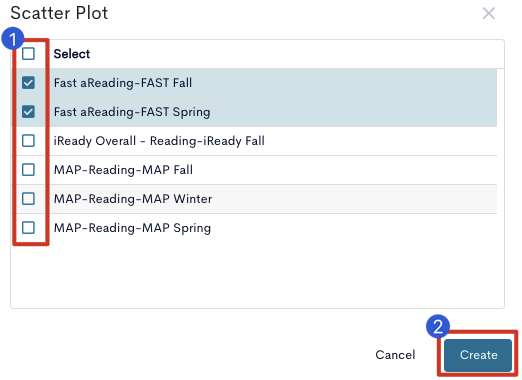 Select the assessment(s) to include in the Scatter Plot.
Click Create.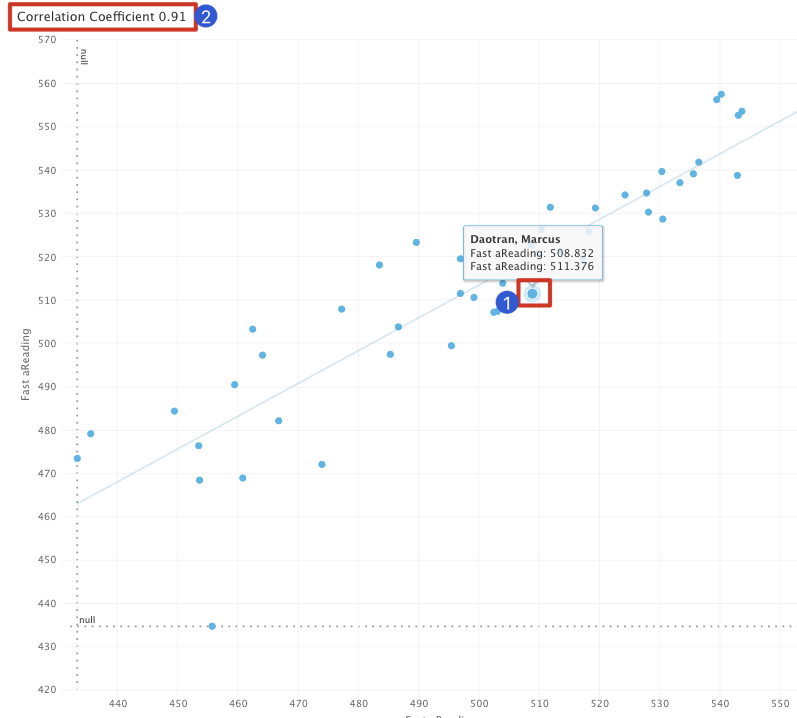 3. Hover over any point to see the student details.
4. The Correlation Coefficient will appear at the top left of the graph.