Still using our Classic Interface? Click here to view your help document
This lesson will guide you through using the Calendar within your eduCLIMBER system. You can create interventions, meetings, action items, or SLO strategies and view them in your Calendar.
Where to Start

1. The calendar events for the current day appear in the top left module on the main dashboard. Click the arrow for any item to view the specifics for those events.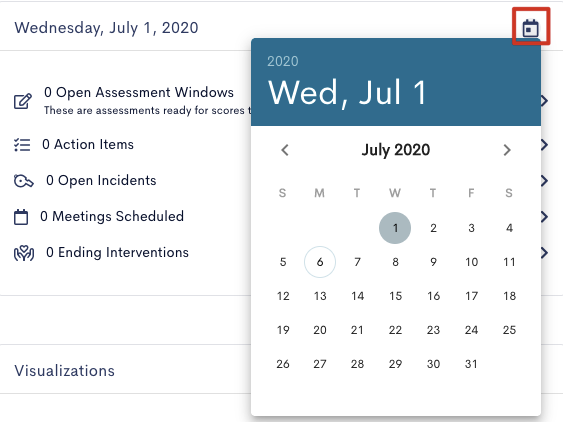 2. Quickly change the date by clicking the calendar icon and choosing a different day. This will automatically refresh the list of events.
Next Steps
If you would like to learn more about Launchpad features, take a look at the Launchpad Features manual.