Still using our Classic Interface? Click here to view your help document
This lesson guides users through downloading a zip file of multiple smartFORMS.
Where to Start

Go to smartFORMS.
Download Zip File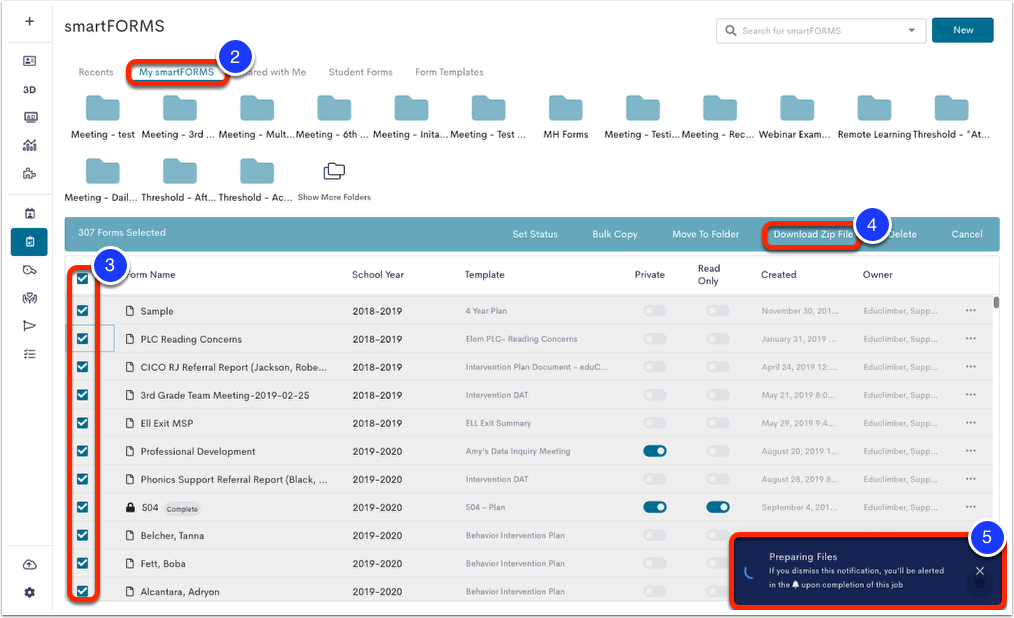 Select My smartFORMs.
Use the checkboxes to select smartFORMS to download.
Select Download Zip File.
A Preparing Files notification will appear at the bottom right of the screen.

Once ready the notification window will change display the message Your smartFORMS are Ready. Select the download icon to generate a zip file of the smartFORMS.
Next Steps
Now that you've learned how to batch print smartFORMS, view Exporting Data manual.