Still using our Classic Interface? Click here to view your help document
This lesson guides users through downloading a zip file of multiple smartFORMS.
Where to Start

Go to smartFORMS.
Download Zip File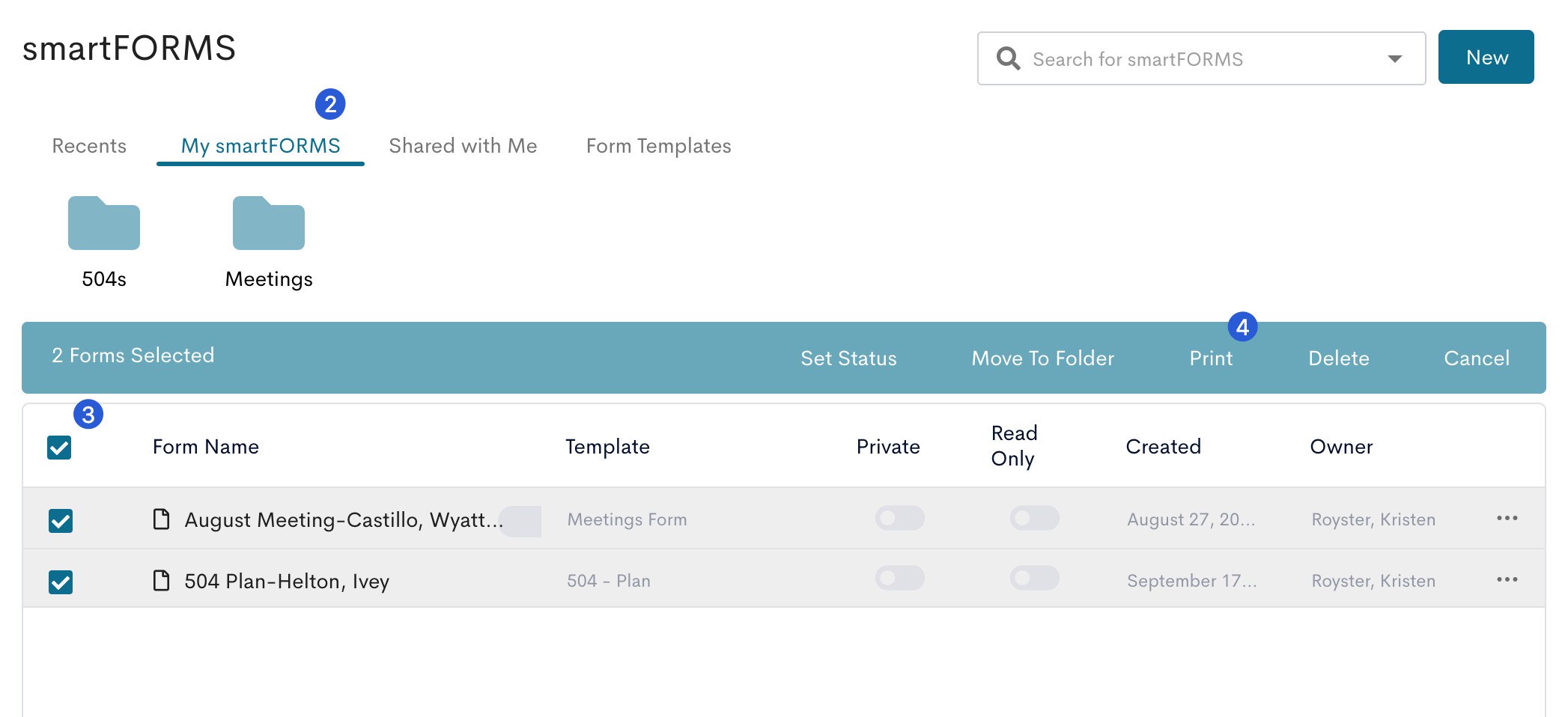 Go to My smartFORMs.
Select smartFORMS to print. Use the checkbox in the header to select all forms in the list.
Select Print.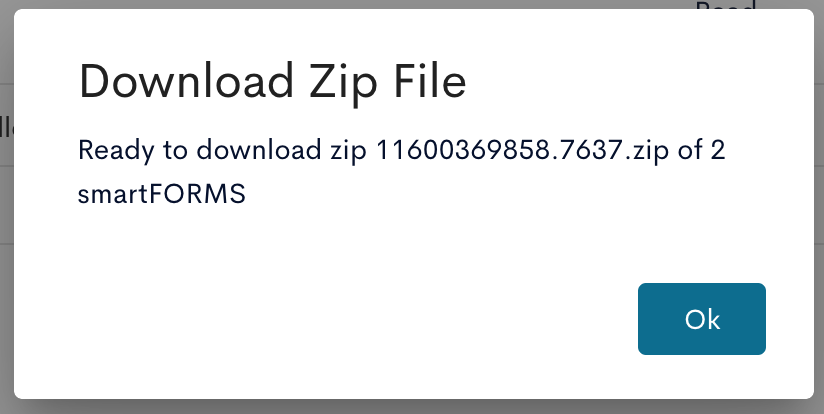 Select Ok to confirm forms printing. A zip folder will download to access and print PDFs of smartFORMS.
Next Steps
Now that you've learned how to batch print smartFORMS, view Exporting Data manual.