This lesson will guide you through managing student tags in your eduCLIMBER system.
Where to Start

Click System Configuration.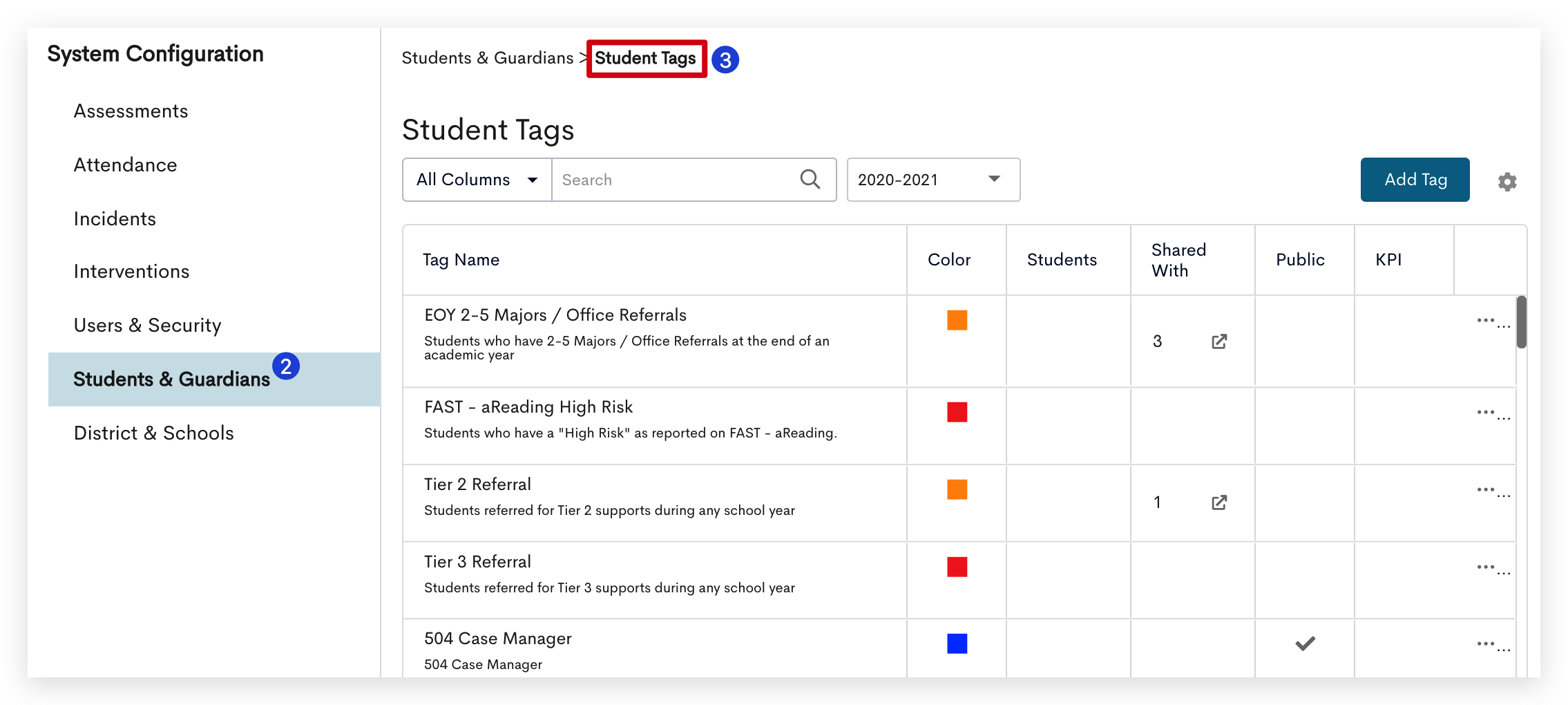 Select Students & Guardians.
Choose Student Tags.
Manage Students
Click the blank area in the Students column for the tag's row to view a list of current students with the tag .
Delete student by clicking '-'.
Type a few characters into the white bar or use Advanced to search for a student.
Click Add.
Next Steps
To learn more about Tags in your eduCLIMBER system, see the lessons in the Tags manual.