Still using our Classic Interface? Click here to view your help document
In this lesson, you will select demographics that you would like to appear on your Data Wall such as Gender, Ethnicity, etc.
Where to Start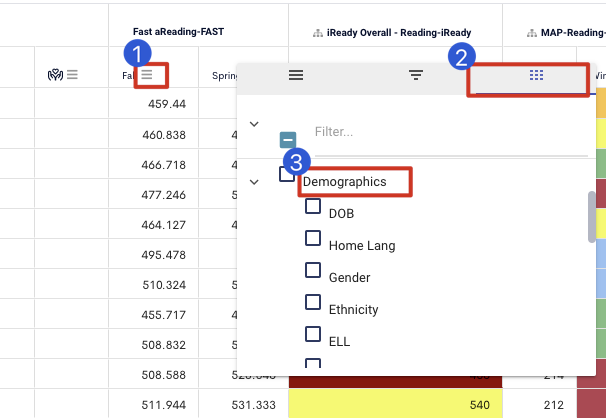 Click the 3 line menu to the right of any column header name.
Choose the icon menu on the far right.
Check box demographics to add.




The new demographic columns will appear on the left of the data wall.
Next Steps
If you'd like to learn more about Data Walls, check out our manual on Data Walls.