Still using our Classic Interface? Click here to view your help document
Where to Start

1. Select Uploads, located at the bottom of the left side menu.

If any files require validation, the total amount will appear in the Uploaded Files section and above Needing Validation. Click on this number to view all uploads in the validation phase.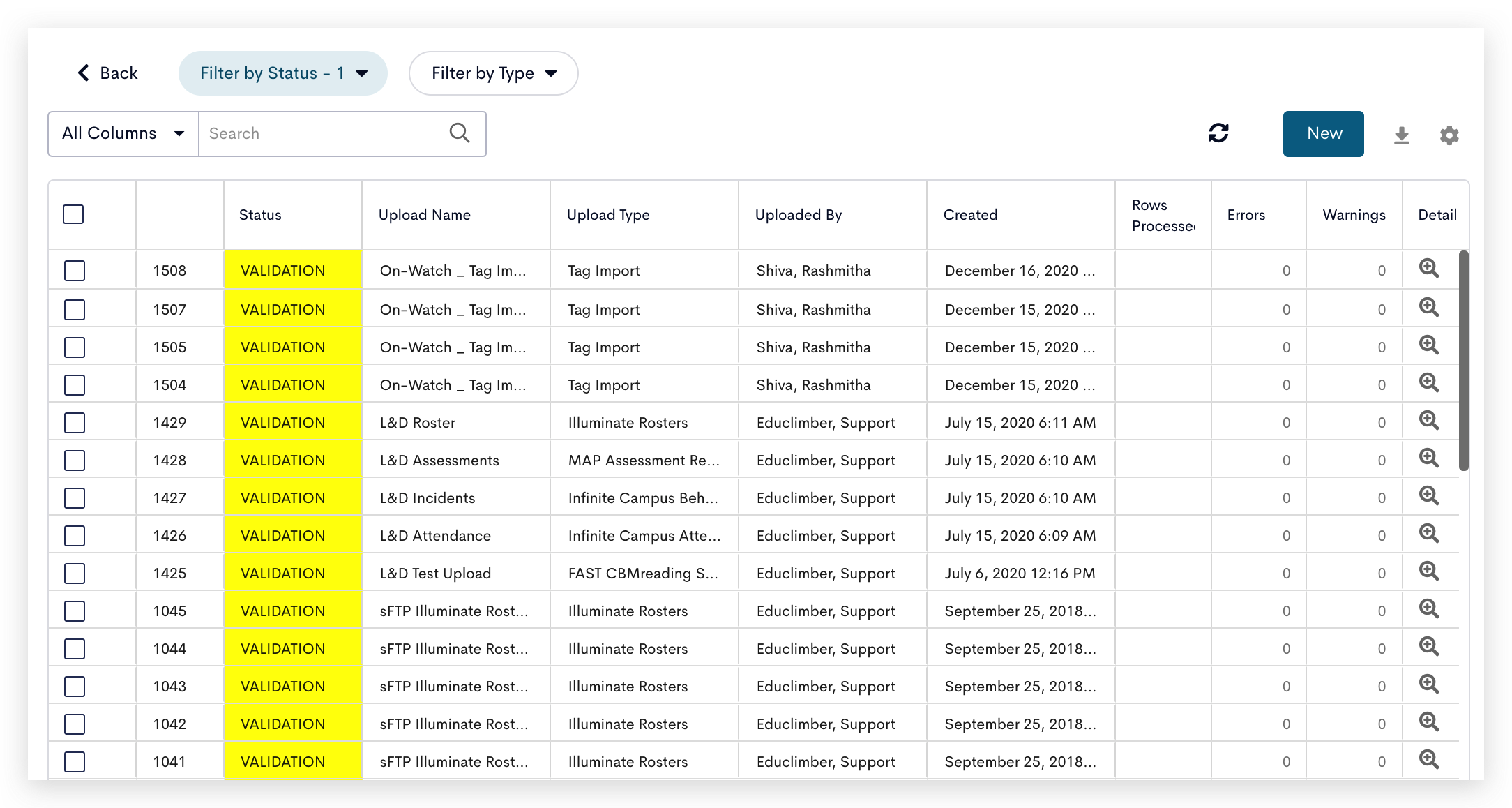 A list of files that are being uploaded to eduCLIMBER appears. The status column will read "Validation" and will be yellow which indicates there is data that needs to be validated. Double clicking on a row that requires validation will take you to the file validation page.
Validating Files
The data that needs to be validated will depend on the type of file being imported. The validation tool will tell you exactly which records need attention.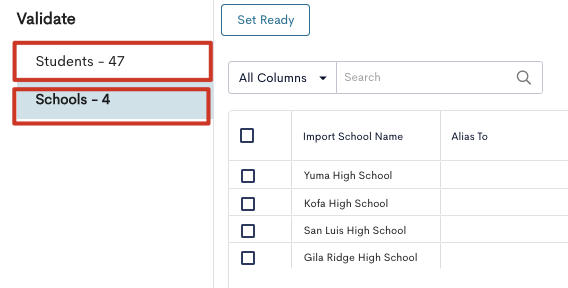 After double clicking on the upload row, the validation window will show all the areas that need attention on left side of the window.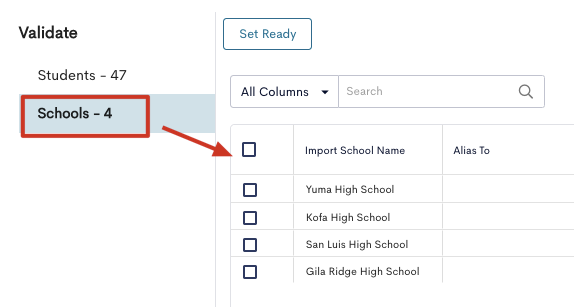 Click an area to review and a list of records that need to be validated will populate on the right.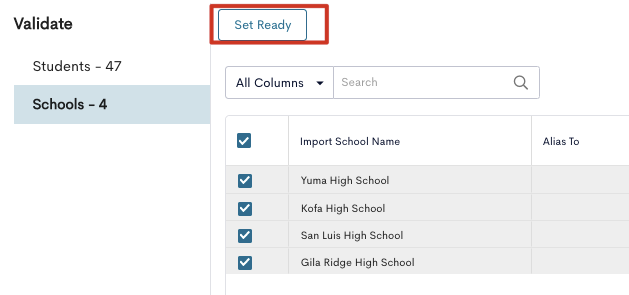 When all of the records have been reviewed and all validations have saved, click the Set Ready button to let eduCLIMBER know that the file is ready to be imported.