Still using our Classic Interface? Click here to view your help document.
This lesson will assist you with setting up your district's data for the beginning of the year.
Where to Start

Go to System Configuration.
Deactivate Users

First, deactivate staff members who left the district:
Click

Settings > Users & Security > Users
Find User > 3 dot menu on far right > Mark Inactive

Add new users who are not assigned classes
Administrators

Psychologists

Counselors

Specialists

Special Education Teachers

Coaches
Set Custom Assessment Windows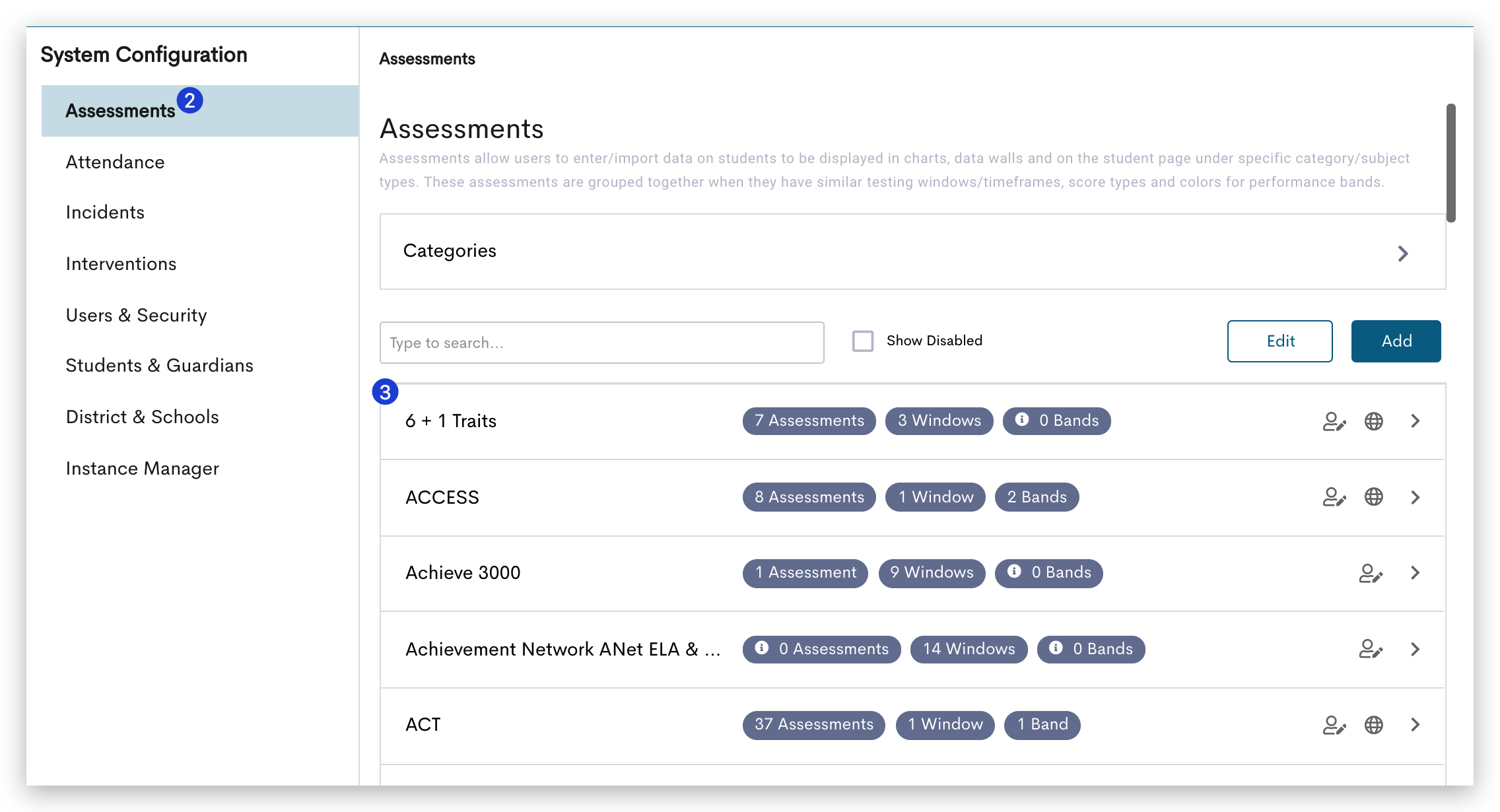 Click Settings > Assessments > (Choose assessment) > Windows
Set and Check Feeder Schools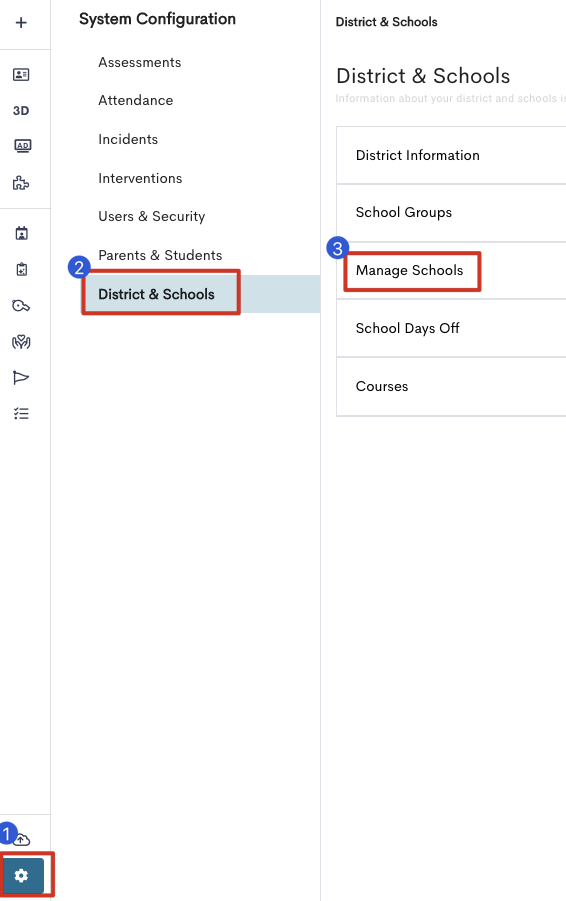 Click

Settings > District & Schools > Manage District

Find the school that will have feeder schools.

Click the blank box in the Feeder Schools column.

Add the schools that will feed into the selected school.
Set School Days Off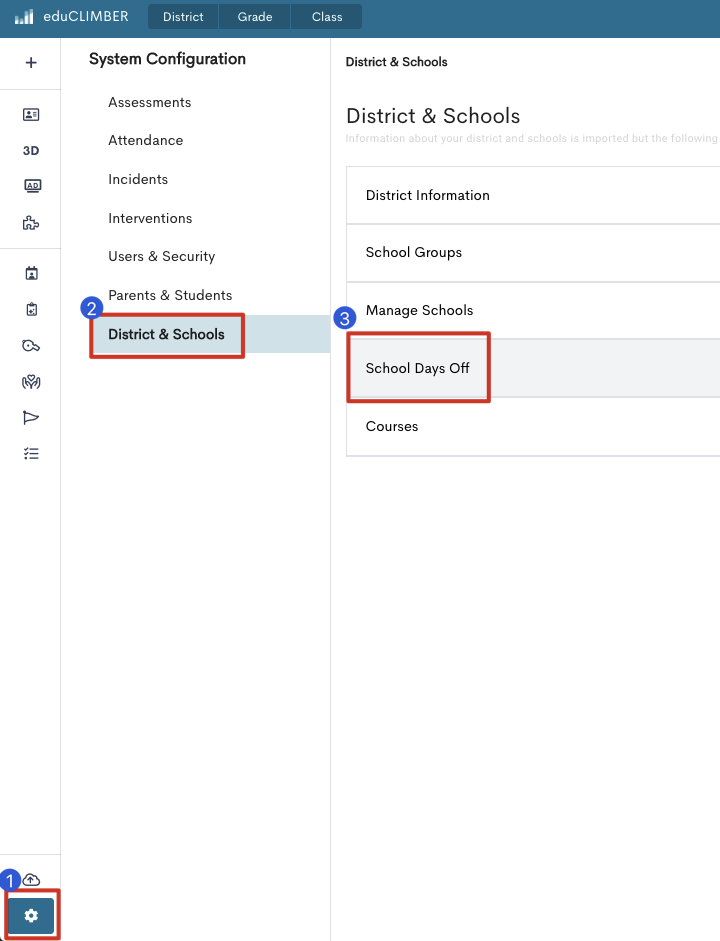 Click Settings > District & Schools > School Days Off
Add all dates

that

students do not report

to school. This information will automatically adjust all of your intervention schedules created for the new school year.
Next Steps
Now that you've learned how to set up your data for the beginning of the year, take a look at End-of-Year Clean-Up.