Still using our Classic Interface? Click here to view your help document
Custom assessments allow organizations the ability to enter data for rubrics, behavior ratings, local assessments, and more. This can then be immediately visualized within charts to de-aggregate and analyze the information. This lesson will guide you through entering scores into assessments within eduCLIMBER.
Before You Begin
This lesson begins assuming an assessment has already been configured within eduCLIMBER. For more information, visit Creating a Custom Assessment.
Where to Start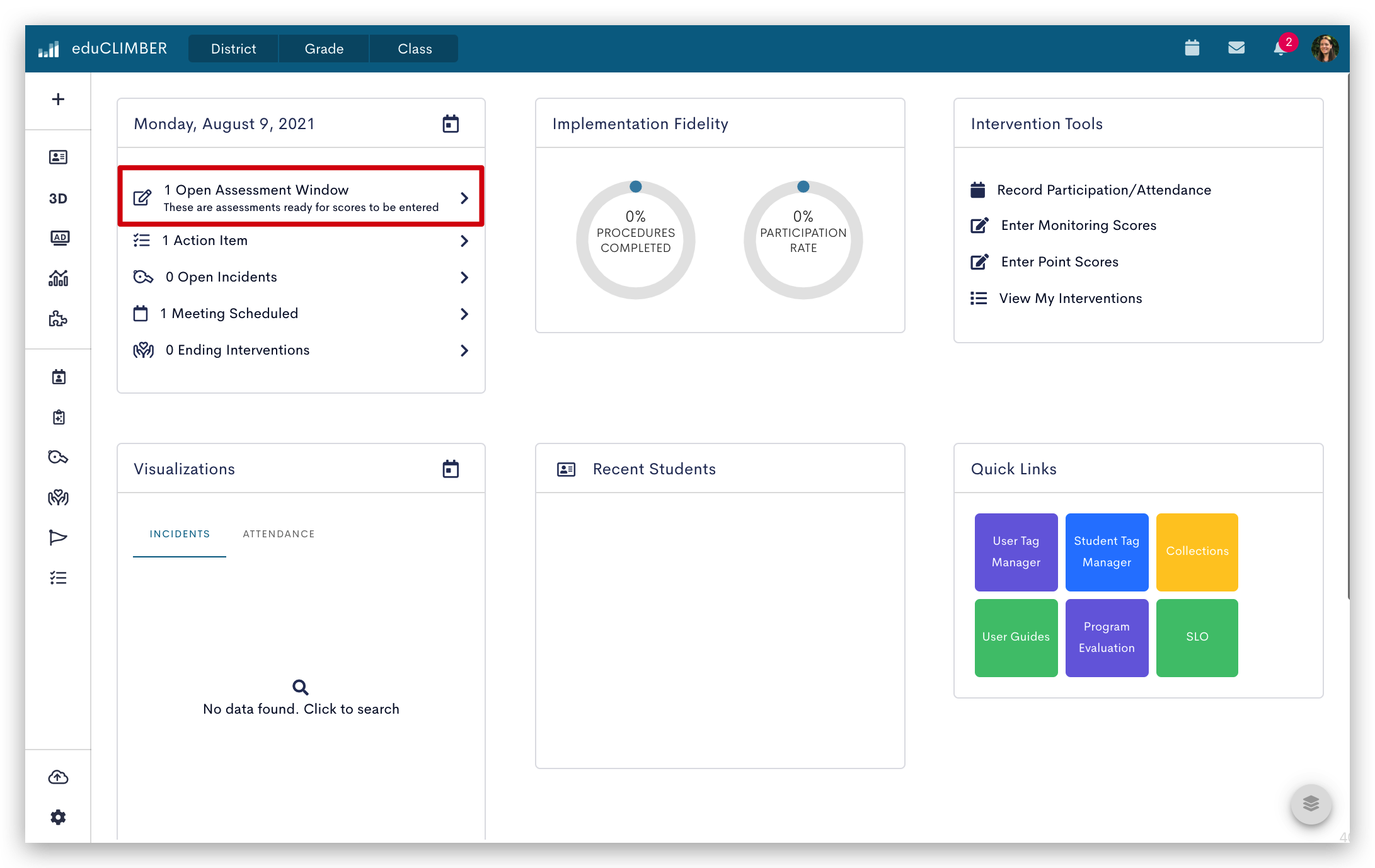 Assessments that have an open window appear on the Launchpad. Select Open Assessment Window to quickly access an assessment.
Users that receive an email notification regarding Open Assessment Windows can access those assessments via the Launchpad.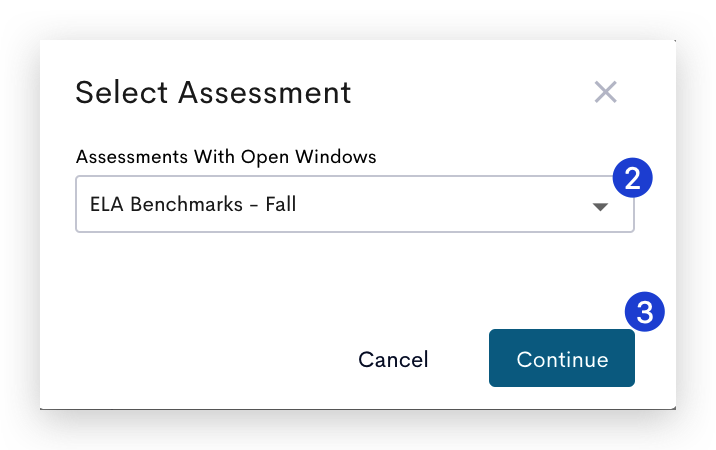 Select an Assessment from the dropdown menu. Only assessments with currently open windows appear in the list.
Select Continue to start scoring.
Scores can also be entered by selecting the + in the left navigation bar and selecting Enter Assessment Scores.
Enter Assessment Scores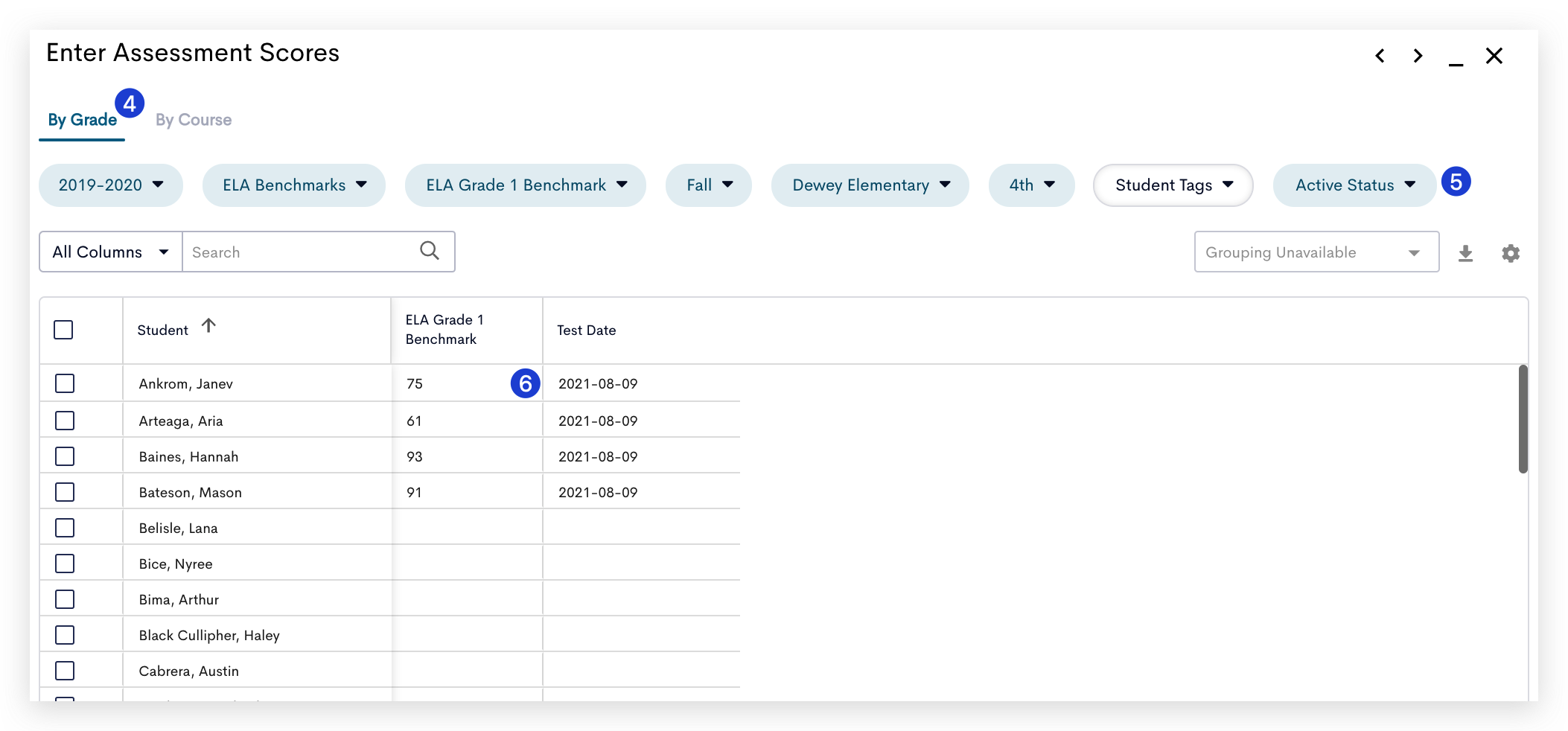 Choose to search for students by Class or by Course. By Grade is selected by default.
Use the filters to find students to enter scores for. The assessment and window will already be selected if the assessment was accessed via the Open Assessment Window menu on the Launchpad.
Double click into a cell to enter a Score and Test Date for a student. Test Date must be in YYYY-MM-DD format.

For assessments that calculate sub assessments, enter data for sub assessments to see the parent assessment calculation.
For assessments that do not calculate sub assessments, enter data for all assessments.
Next Steps
To learn more about using assessments in your eduCLIMBER system, see the lessons in the Assessment Management manual.