Still using our Classic Interface? Click here to view your help document
In this lesson, you will learn to create an agenda for a meeting.
Agenda
Create a Meeting Agenda Manually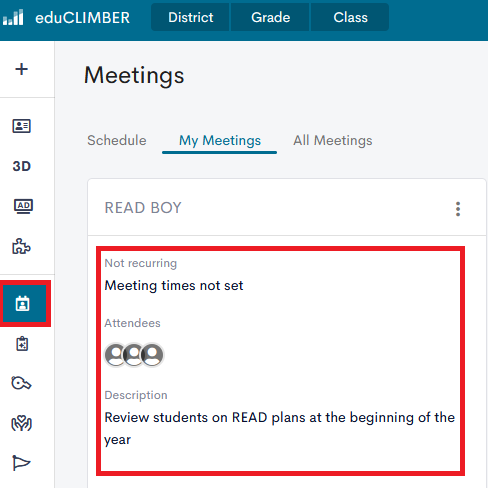 Select Meetings in the left sidebar.
Open the My Meetings tab.
Select a Meeting to add an Agenda to.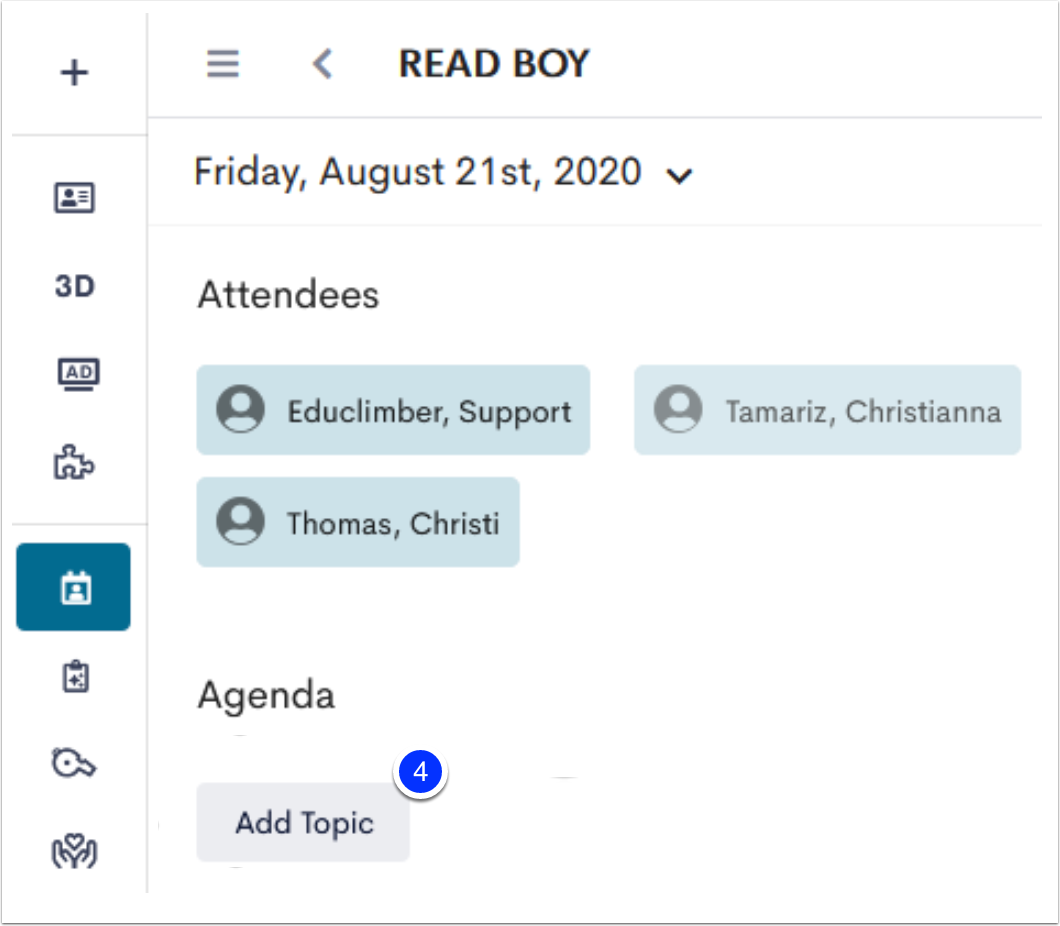 Select Add Topic to add individual agenda items.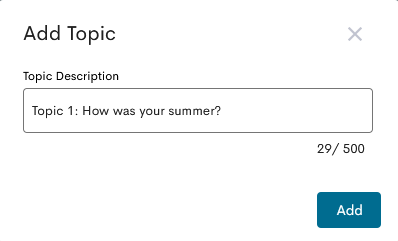 Enter the Agenda Item's Topic Description (A maximum of 500 characters that can be used per topic.
Select Add

to add the agenda item to the meeting space.