Still using our Classic Interface? Click here to view your help document
Action Items are used to assign tasks to users. When an Action Item is assigned, the user will receive an email. The total number of tasks assigned to a user will appear on the user's dashboard. This lesson guides users through accessing and interacting with Action Items.
Where to Start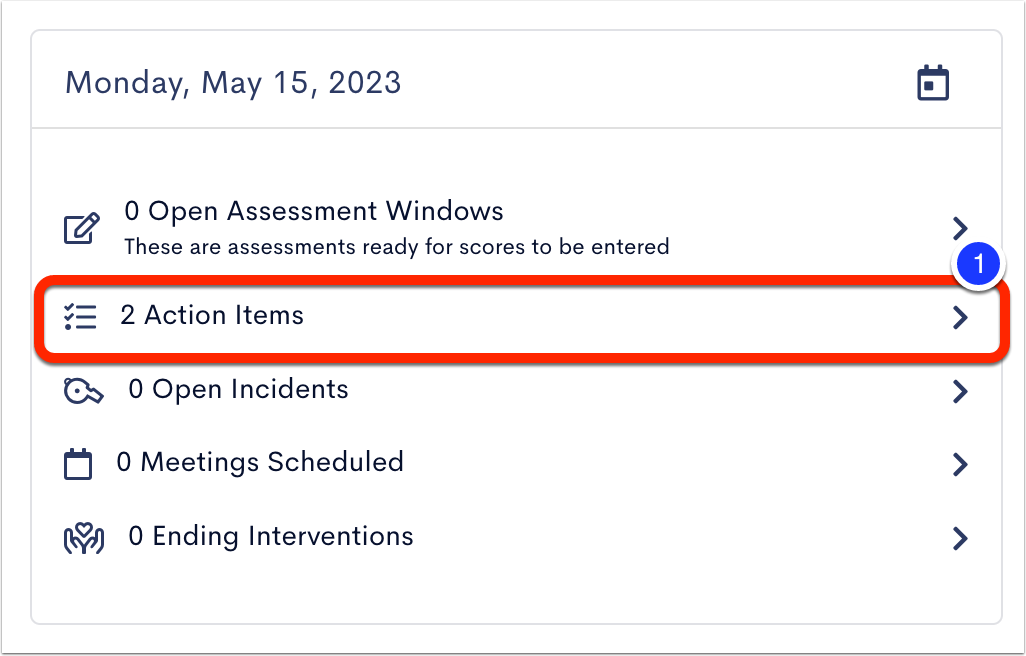 Select Action Item(s )on the dashboard, to view all tasks.

The number of Actions Items in each status appears along the top.
Use the dropdown menus to filter the Action Items in the list.
Use the checkboxes to select Action Items to Delete, update the Status, or Edit.
If a description has been added to an Action Item, select Show Description to view it.
If a smartFORM has been added to an Action Item, select View smartFORM to access it.
Next Steps
Now that you've learned how to access action items, take a look at the other features of Meetings.